If you or a loved one suffered vision impairment or loss after using Elmiron, you could be eligible to join a mass tort against the drug's manufacturers. Such legal action could enable you to recover monetary compensation and hold the manufacturer accountable for their negligence.
Van Law represents clients who have been injured by a corporation's negligence and who now wish to fight back through a mass tort. We can help you file and manage an Elmiron vision loss lawsuit while you take the time you need to process your situation.
Losses Resulting from Elmiron Usage
According to Mayo Clinic, Elmiron is a prescription drug used to treat interstitial cystitis, a painful bladder condition. Unfortunately, this is not all the drug does. According to multiple lawsuits, Elmiron can cause retinal damage, leading to eye pain and various forms of vision impairment.
These lawsuits also allege that Janssen Pharmaceuticals, which manufactures Elmiron, did nothing to protect patients, even though they knew or should have known about the drug's side effects. The plaintiffs are seeking damages for:
The physical pain and suffering associated with their eye condition

The emotional trauma of receiving and living with such a devastating diagnosis

How their vision loss has affected their ability to enjoy life, spend time with loved ones, and participate in activities they enjoy

Medical bills associated with treating their vision loss

Any reduction in income or benefits caused by the fact that their eye condition prevents them from working at the same job as they did before
Our team wants to help you build your case. We can:
Speak to witnesses who can talk about the nature of your losses and suffering

Speak to experts who can confirm that Elmiron is a very likely cause of your eye condition

Review documentary evidence, such as medical bills or paychecks, that can demonstrate the worth of your monetary losses
For a free legal consultation with a elmiron vision loss lawyer serving Nationwide, call (725) 900-9000
Van Law Can Represent Your Family
If you are thinking of filing a product liability case against Janssen, there are many factors you should consider, including that:
Janssen is a very large organization with more money and more resources than any individual plaintiff

Your priority is your health, and it is better to devote your energies to recovery than to dealing with an Elmiron vision loss lawsuit

Being diagnosed with vision loss can be traumatizing, and you deserve the chance to spend time processing the diagnosis with family and friends
Rather than getting discouraged by these factors, you can empower yourself by hiring a lawyer from our firm. Van Law would be glad to handle your entire case from start to finish, which includes completing tasks like:
Finding evidence to support your case

 We can use your medical records, Janssen's records, and other evidence to try to prove a link between your condition and the drug Elmiron.

Filing paperwork with the court

We may need to alert the court of your intention to join a mass tort and submit fresh evidence. We can also help to draw up the settlement agreement as necessary.

Negotiating a fair settlement

As part of a mass tort, you may be offered a pretrial settlement by Janssen. We will fight hard so that you can recover an appropriate amount.

Representing you in court

If necessary, we are not afraid to go to trial and face Janssen's representatives there. We would present your case before a judge and jury and make sure Janssen does not try to infringe on your rights.

Advising you of your options

It is our mission to empower clients to make smart legal decisions. We are more than happy to educate our clients by answering any questions that they have.
It is our privilege to support clients through their time of crisis. Our team is always available to alleviate their concerns and help them figure out how best to handle their case.
When to Start Your Elmiron Vision Loss Case
It is important to note that you should not wait to get started on your case. Each state has legal deadlines regarding when a plaintiff can file a case or join a mass tort. Missing this deadline could mean missing your chance to collect compensation.
Van Law recommends that prospective clients contact us as soon as they suspect their eye condition is related to Elmiron. If you have not already received an official diagnosis from a doctor by that time, we would advise you to get one. Then we would get to work on:
Determining whether you qualify to join an existing mass tort

Taking action to either join a mass tort or begin another legal action

Notifying all relevant parties about your lawsuit
Nationwide Elmiron Vision Loss Lawyer Near Me (725) 900-9000
Elmiron Lawsuit Updates
The first bellwether trials in the Elmiron case began in March 2023. A bellwether trial is a test case that shows whether the plaintiffs have a viable case against the defendant. If successful, bellwether trials often lead to further legal actions from other injured parties.
Mass torts can take months or years to work their way through the legal system. Since the first Elmiron cases only moved forward earlier this year, there have been no settlements or verdicts yet. The first settlements may come as soon as this year if:
Janssen believes they do not have a good chance of winning at trial

Janssen and the plaintiffs' representatives can come to a settlement agreement

The plaintiffs agree to settle rather than putting themselves through a trial
Click to contact our Mass Torts Lawyers today
You Deserve Compensation for Your Vision Loss
What happened to you and your family was devastating and unfair—and preventable. Van Law wants to pursue the money you need to help you recover as best you can from your losses. Get started by contacting us for a free consultation now. We collect no attorney's fees until we recover money for you through an Elmiron vision loss lawsuit. Our legal team is ready for you, so call today!
Client Testimonials
These guys are amazing. Helped me throughout the process. Always there when I need help. Inititailly called a law firm (the one that has lots of ads on the radio), but they declined my case. Van Law Firm accepted my case without a second thought! Kudos to Daniel, my case manager, and Amanda who expedited my payment process. Highly recommended.
Milby Mags
Got in an accident at the beginning of the year and they have been awesome, especially with it being my first accident and me being like this. They have been very communicated, stayed in contact with me the whole time, giving me updates when there were any and even when there weren't and answered any question I had. I would recommend them to anyone. Everyone I have talked to there has been very friendly. I would give them a 10 out of 10.
Ethan Gullet
They made sure that my insurance company covered what I paid for them to which included the gap for my car that was totaled. My medical costs were taken care of and reduced substantially so I was able to get more on my settlement. My case manager, Will Garcia, was always helpful in assisting me and answering any questions I had. They really did an amazing job with my case. I would definitely recommend them to anyone in need of this type of legal help. Most lawyers do not help you with the recovery of the car and rental etc. They are amazing.
Teresa Cuthbertson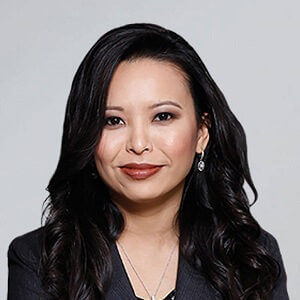 Have you been injured? We can help.
Fill out the form below, and we will get back to you very soon.