Chantix is being recalled for distributing cancer-causing chemicals to users who have used this drug to stop smoking. The users of this drug are looking to stop smoking to avoid the harsh cancer-causing chemicals involved, yet this drug also exposes users to risky cancer-causing chemicals.
Here at Van Law Firm, we can help get you compensated if you or someone you know has been seriously injured or died from using the drug Chantix.
What Is Chantix?
Chantix was created by Pfizer in 2006 with the goal of getting users to stop smoking and providing them with a healthier quality of life. However, this drug has proven to contain high levels of N-nitroso-varenicline, a cancer-causing chemical which led to the need for Chantix to be recalled.
Users report the side effects of this drug to involve strange behavior after use, with some even committing suicide. The FDA has confirmed these cancer-causing chemicals have caused these side effects and initiated a recall on Chantix. The FDA also now requires Pfizer to add a warning on Chantix boxes pertaining to these side effects.
For a free legal consultation with a chantix lawyer serving Nationwide, call (725) 900-9000
Chantix Recalls
There was a Chantix recall in July 2021. Recalls are given to certain products or medications that need to be pulled from the market for a particular reason. The goal of recalling a product is to ensure the safety of the public by preventing them from ingesting harmful chemicals or helping them avoid imminent injury.
A recall could entitle a Chantix user to compensation for injuries they incurred. Some recalls end in multi-district litigation wherein multiple people can file for damages from the company whose product or medication has been recalled.
Nationwide Chantix Lawyer Near Me (725) 900-9000
Injuries Incurred from Using Chantix
Ingesting cancer-causing chemicals such as N-nitroso-vareniclinecould have long-term effects on the user, putting them at a higher risk of being diagnosed with cancer in the future.
Some patients have committed suicide or acted strangely after taking Chantix for a significant period of time. It is important that, if you have experienced any of these injuries, you contact a physician immediately and reach out to one of our expert lawyers to start working on a lawsuit.
Click to contact our Mass Torts Lawyers today
Treatments for Chantix Injuries
Treatment plans are dependent on the injury the user has incurred as a result of taking Chantix. However, it is important to stop taking any drug if it starts to affect your mental or physical health and to ask a doctor for guidance.
If you have been experiencing suicidal thoughts since taking Chantix, then it is important to stop taking the medication and seek a licensed professional to discuss your feelings.
Complete a Free Case Evaluation form now
Multi-District Lawsuits Involving Chantix
Multidistrict litigation makes litigation more convenient for all parties by combining similar complaints to create a larger lawsuit. A class action lawsuit combines plaintiffs into one single lawsuit, whereas multidistrict litigation groups similar cases together to be decided in one courtroom.
Make sure to hire one of our mass tort lawyers before your statute of limitations expires.
Current Lawsuits Involving Chantix
As of January 2023, there is a multi-district litigation lawsuit in progress against Pfizer for their medication Chantix. The Southern District of New York has jurisdiction.
The People's goal is to be awarded damages for the injuries they have suffered from ingesting this cancer-causing drug.
Contact an Attorney Today to Start Your Chantix Lawsuit
If you or someone you know has suffered a cancer-related injury or has died after using Chantix, please contact Van Law Firm for a free consultation. We will review your case for free and help you fight for maximum damages.
Client Testimonials
These guys are amazing. Helped me throughout the process. Always there when I need help. Inititailly called a law firm (the one that has lots of ads on the radio), but they declined my case. Van Law Firm accepted my case without a second thought! Kudos to Daniel, my case manager, and Amanda who expedited my payment process. Highly recommended.
Milby Mags
Got in an accident at the beginning of the year and they have been awesome, especially with it being my first accident and me being like this. They have been very communicated, stayed in contact with me the whole time, giving me updates when there were any and even when there weren't and answered any question I had. I would recommend them to anyone. Everyone I have talked to there has been very friendly. I would give them a 10 out of 10.
Ethan Gullet
They made sure that my insurance company covered what I paid for them to which included the gap for my car that was totaled. My medical costs were taken care of and reduced substantially so I was able to get more on my settlement. My case manager, Will Garcia, was always helpful in assisting me and answering any questions I had. They really did an amazing job with my case. I would definitely recommend them to anyone in need of this type of legal help. Most lawyers do not help you with the recovery of the car and rental etc. They are amazing.
Teresa Cuthbertson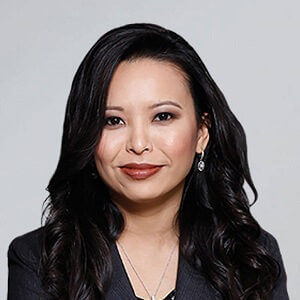 Have you been injured? We can help.
Fill out the form below, and we will get back to you very soon.