Baby powder is a staple in many bathroom cabinets across the country. However, the routine use of baby powder might have caused consumers to develop cancer, particularly mesothelioma or ovarian cancer. The talc in some baby powder is contaminated with asbestos, a human carcinogen. According to the World Health Organization (WHO), the perineal use of non-asbestos-tainted baby powder may also be carcinogenic.
Tens of thousands of people have brought lawsuits against baby powder manufacturers and other parties. These claimants allege their or their loved one's cancer stems from the use of talc-based body powder. A baby powder cancer lawyer with Van Law Firm is here to fight by your side in your pursuit of fair and full compensation for the harm that you have suffered.
Compensation for Your Baby Powder Cancer Case
In 2013, defendant Johnson & Johnson Consumer Inc. was found negligent for not placing a warning about the risk of ovarian cancer on their talc-based products. However, the plaintiff was not awarded any damages.
In 2019, the U.S. Food and Drug Administration (FDA) on a small sampling of talc-containing body products and found about one in five contained asbestos. According to the World Health Organization (WHO) and U.S. federal agencies, "…there is no known safe level of asbestos exposure."
Since then, thousands of people have filed cases, and some of the settlements and judgments have reached over $2 billion. Our attorneys cannot tell you how much compensation you can recover until they review your case. However, when a plaintiff receives compensation, it might cover economic and non-economic damages that may include the following:
Medical care, including hospitals, specialists, treatments, prescription, and OTC drugs
Lost income
Loss of earnings potential
Medical devices
Rehab and outpatient treatment
Mental health care
Loss of companionship
Loss of enjoyment of life
Pain and suffering
Costs associated with a physical disability
Funeral and other end-of-life costs
During your free consultation with our team, we can go over your personal details related to the harm or injury you've experienced due to your use of baby powder. These discussions can help you get an idea of what may be possible in terms of compensation.
Parties Who Might Bear Responsibility for Cancer Related to Baby Powder Use
Manufacturers of talc-based baby powder are a big part of the pool of those who may be liable in the cancer cases associated with the use of baby powder. Those companies and others include but are not limited to:
Johnson & Johnson — began making and selling baby powder in 1893. They will stop selling talc-based baby powder in 2023 but will continue selling baby powder made with cornstarch.
Whittaker, Clark, and Daniels Inc. — suppliers of raw talc
Shulton Inc. — made body and cosmetic powder with talc
Revlon — made body powder with talc
Colgate-Palmolive — made body powder with talc
Target — retailer of talc-based powder
Walmart — retailer of talc-based powder
CVS — retailer of talc-based power
Walgreens — retailer of talc-based powder
Our mass torts attorneys at Van Law Firm can help you determine the appropriate defendant or defendants for your case.
Those Who May File a Case for Baby Powder Cancer
If you developed ovarian cancer, mesothelioma, or another asbestos-related cancer due to your use of talc-based baby powder, you may be able to file a claim. You may also be able to file a claim if you regularly used non-asbestos-contaminated talc-based baby powder around your genitals and developed cancer due to the use of the powder.
Family members of individuals who have passed away from cancer or another illness associated with their routine use of baby powder may also bring suit.
A Background on Our Baby Powder Cancer Attorneys and the Rest of Van Law Firm
At Van Law Firm, we fight hard for our clients. We're proud to say that we've recovered over $50 million for them and will go to battle with equal ferocity for you.
Our law firm has won many distinctions, including:
Members of the Inc. 5000 America's Fastest-Growing Private Companies
Best Personal Injury Attorneys in Federal Way 2020
Law Firm 500 Fastest Growing Law Firms in the US 2021 Honoree
Vegas Inc. Top Lawyers
Desert Top Lawyers 2015
AVVO Clients' Choice Award 2019
Legal Elite 2019
The National Trial Lawyers Top 100
Martindale-Hubbell Gold Client Champion 2019
Two of the More Than 500 Five-Star Reviews from our Clients
Our team strives to recover the compensation our clients deserve. Part of this mission constitutes providing quality client care. Check out what some of our former clients shared about working with us.
"This was the best law firm experience I have ever had in my life and I have had several. Van Law Office is the best in Vegas and the only law firm I will ever use." —Jackin Ralph
"I was recommended to Van Law Firm and Karin by my sister and I am glad I retained Van Law Firm. Van Law Firm has an amazing staff! Karin and his team helped me every step of the way with any questions I had. They gave me updates on how my case was going. Karin is diligent with his work and made sure my concerns were always addressed. There was never a moment I felt uninformed. He's devoted to the work he does and his clients. Thank you Van Law Firm, Karin, and all the support team." —Anthony Gomez
For a free legal consultation with a baby powder lawyer serving Nationwide, call (725) 900-9000
The Cost of Hiring a Baby Powder Cancer Lawyer at Our Firm
We offer a free case consultation when you first reach out to us. This call is an opportunity for you to ask questions uppermost in your mind and for us to learn about your experience.
After the initial consultation, we begin the hard work of helping you sculpt your case into an effective claim. We do this work on a contingency fee basis, which means you pay no attorneys' fees unless we recover a compensation settlement or judgment for you.
Removing some of the financial concerns you may have at this time can help ease some of the stress you may feel during what is, for many, an emotional journey.
The Differences Between Mass Tort Action and Class Action Cases
As long as the lawsuits share the same defendants who have experienced a similar health complication, in this case, cancer due to the use of baby powder, the cases can be consolidated, thereby constituting a mass tort action. A benefit to you as the plaintiff is that although your lawsuit is one of several, the compensation for each lawsuit is determined on a case-by-case basis.
A class action consists of individuals, but they no longer have individual lawsuits. They are part of a class and are treated as one plaintiff. All class members have basically the same claims. In a class action, any damages awarded are divided equally between all those in the class action group.
Our baby powder cancer attorneys can help you determine which legal routes best fits your needs.
The Process of a Baby Powder Cancer Mass Tort Case
Our mass torts attorneys can represent you and others who have been harmed or injured from the regular use of baby powder. In a mass tort action, although your case is now one among many similar lawsuits, it is still treated as an individual lawsuit. Should you win, your compensation settlement or judgment will be unique to you and the damages you suffered.
Nationwide Baby Powder Lawyer Near Me (725) 900-9000
The Statute of Limitations for Mass Tort Cases
Each state sets its statute of limitations for civil and criminal cases. This law says that you cannot file a lawsuit for an injury after a certain amount of time has passed from the date of the injury, or the discovery of the injury, or the date it would have been discovered "with reasonable effort."
Determining exactly how much time you have to file as part of a mass tort case is not always a simple job. In the case of your baby powder cancer, our attorneys look at:
The state where each plaintiff resided when the cancer was discovered
The state where each defendant lives
The type of mass tort case the plaintiff plans to file
You must file a lawsuit as soon as you can after discovering your cancer may be connected to your use of baby powder. The statute of limitations typically ranges from one to four years from the time of injury or the time of discovering the injury.
If you try to file after the allowed time in the statute of limitations:
You may not be allowed to file a lawsuit.
You may not be allowed to recover compensation through litigation.
You might not be allowed to attempt out-of-court negotiations to recover compensation.
Click to contact our Mass Torts Lawyers today
Figuring Out the Grounds on Which You Should Sue
Many claimants bringing baby powder cancer lawsuits have alleged the following:
The liable party knew about the presence of asbestos in their baby powder products, and
It didn't warn consumers about it and its potential effects.
When we review your case, our attorneys can identify the basis of your claim and build it from there.
Complete a Free Case Evaluation form now
How We Put Your Mass Tort Case Together
Our attorneys can work with you to prepare a complete and concrete baby powder case needed to pursue full and fair compensation. These steps may include:
Medical investigation and review –We look at your history of the perineal application of baby powder. Our attorneys can speak with your medical specialists and collect related reports; we compile statements from potential expert witnesses and review the literature associated with your cancer, as well as studies looking at the routine use of baby powder. We may ask our experts to review all of the information we've collected to see if they can support your claim in court, linking baby powder use to your illness.
Lawsuit compatibility – Our attorneys can dissect your claim to confirm that it aligns with those in the mass tort action. If it does, your lawsuit would join the others. If it does not, our attorneys can speak with you about your options, which may include our helping you file your own separate lawsuit.
Filing a claim – Our mass torts attorneys manage all legal aspects of your case for you and can file your lawsuit on your behalf. Claimants usually file mass tort cases in federal court, as they are multidistrict litigation (MDL) actions.
Bellwether Trial – Typically, a mass tort action starts by taking just a few of the many lawsuits in the case to trial to get an indication of what the outcome might be for the rest of the cases. The first cases are called "bellwether" cases, as they lead the way, testing the waters.
Settlement or verdict – As a plaintiff, you have the right to choose to settle out of court. Our attorneys can negotiate on your behalf with the defendants to reach an agreement on a settlement. Attempting to reach an agreement before trial is a time- and money-saving move that you may wish to consider. If an agreement cannot be reached, we proceed to trial for a verdict by the judge or jury.
Mass tort actions can take a long time — years — to settle or reach a verdict due to the number of plaintiffs.
Get Help From Our Baby Powder Cancer Lawyers Today
Generally speaking, your lawsuit fits the definition of mass tort as there are thousands of individuals who have developed cancer, such as ovarian cancer or mesothelioma, after the routine use of baby powder.
Our mass torts attorneys at Van Law Firm are ready to join you in your fight against those responsible for your baby powder cancer. Your battle is our battle, and we will stand by your side in your pursuit of a full compensation settlement or judgment. Call today for a free consultation. We don't collect any fees unless we secure compensation for you.
Client Testimonials
These guys are amazing. Helped me throughout the process. Always there when I need help. Inititailly called a law firm (the one that has lots of ads on the radio), but they declined my case. Van Law Firm accepted my case without a second thought! Kudos to Daniel, my case manager, and Amanda who expedited my payment process. Highly recommended.
Milby Mags
Got in an accident at the beginning of the year and they have been awesome, especially with it being my first accident and me being like this. They have been very communicated, stayed in contact with me the whole time, giving me updates when there were any and even when there weren't and answered any question I had. I would recommend them to anyone. Everyone I have talked to there has been very friendly. I would give them a 10 out of 10.
Ethan Gullet
They made sure that my insurance company covered what I paid for them to which included the gap for my car that was totaled. My medical costs were taken care of and reduced substantially so I was able to get more on my settlement. My case manager, Will Garcia, was always helpful in assisting me and answering any questions I had. They really did an amazing job with my case. I would definitely recommend them to anyone in need of this type of legal help. Most lawyers do not help you with the recovery of the car and rental etc. They are amazing.
Teresa Cuthbertson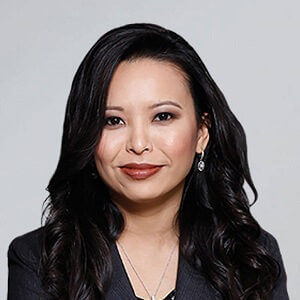 Have you been injured? We can help.
Fill out the form below, and we will get back to you very soon.