Tepezza, a medication patients use to treat thyroid eye disease (TED), was found to cause hearing loss. As of June 2023, those negatively affected by Tepezza have started to join multidistrict litigation (MDL) against Horizon Pharmaceuticals for its failure to warn consumers about permanent hearing loss risks associated with the drug. 
If you or someone you love has experienced hearing loss side effects after using Tepezza, you may have options for pursuing compensation. The mass torts lawyers at Van Law Firm can collect evidence proving your hearing loss is linked to the medication and build a case against its manufacturer. We are ready to help you hold Horizon Pharmaceuticals accountable for its negligence. 
Recent Updates on the Tepezza Hearing Loss Lawsuit
The case against Horizon Pharmaceuticals has been evolving for months. Individuals began filing lawsuits against the pharmaceutical company separately. As more cases of hearing issues have come to light, individual lawsuits have been consolidated into multidistrict litigation. 
Over the past six weeks, there has been a significant surge in filing new lawsuits related to hearing loss caused by Tepezza across various regions of the country. Spring 2023 updates on the Tepezza hearing loss lawsuit include the following: 
May 25, 2023:

The number of lawsuits regarding hearing loss from Tepezza continues to increase, and the Judicial Panel on Multidistrict Litigation (JPML) scheduled a hearing for May 25, 2023. During this hearing, the JPML assessed whether the Tepezza cases pending in federal courts should be consolidated into a multidistrict litigation class action.

June 5, 2023:

The Tepezza case officially became a multidistrict litigation. The JPML consolidated the cases into one lawsuit, and Judge Thomas M. Durkin of Chicago will rule over the MDL. 
Can I File a Tepezza Lawsuit?
Individuals with hearing loss and other auditory problems after Tepezza use may be eligible to file a lawsuit against Horizon Pharmaceuticals, the company responsible for manufacturing and marketing the drug. 
You must contact one of our personal injury attorneys to evaluate the specific circumstances of your case and determine the best course of legal action. We can provide personalized advice and guidance regarding eligibility, potential damages, and the overall legal process.
Why Are There Ongoing Tepezza Hearing Loss Lawsuits?
The ongoing lawsuits assert that Horizon should have been aware of or known of the potential harm that Tepezza causes, as the drug's mechanism of action involves inhibiting the insulin-like growth factor-1 and its receptor pathway. This pathway is known to play a protective role in preserving inner ear hair cells from damage caused by various factors. 
Despite knowing these potential risks, Horizon Pharmaceuticals did not adequately inform patients and healthcare professionals about the potential for Tepezza-induced hearing loss. Plaintiffs have asserted that Horizon's failure to adequately warn about the potential for hearing loss and its negligence in providing proper instructions for regular audiological testing has led to unnecessary suffering and permanent damage for Tepezza patients.
Our Attorneys Can Help You Recover Hearing Loss Damages Caused by Tepezza Use
You may have experienced a range of economic and non-economic damages from using Tepezza. If so, you could recover compensation for: 
Medical expenses 

Pain and suffering

The income you lost if you missed time from work

Lost life enjoyment 
You could also recover compensation for permanent disability if Tepezza caused permanent hearing loss. To pursue compensation, you'll need to prove your medical issues are linked to Tepezza. Your lawyer can gather the following evidence to establish this link: 
Medical records 

Medical bills incurred from your Tepezza-related health issues 

Your Tepezza prescription
Keep your receipts for medical expenses or equipment, such as hearing aids. Your lawyer can use this information to build your compensation case. 
What Is Tepezza?
Tepezza is a thyroid eye disease (TED) medication specifically marketed for treating active TED in adult patients. Tepezza helps reduce inflammation, prevent tissue remodeling, and decrease the severity of TED symptoms.
TED is an autoimmune disorder affecting the tissues and muscles around the eyes. It is often associated with Graves' disease, an autoimmune condition affecting the thyroid gland. In TED, the immune system mistakenly attacks the tissues around the eyes, leading to inflammation, swelling, and other symptoms.
How Is Tepezza Administered?
Tepezza is administered as an intravenous infusion (an infusion through a vein). The treatment typically involves multiple infusions over several months. A prescribing healthcare professional determines the specific dosage and treatment schedule based on the individual's condition and response to treatment.
Is Tepezza FDA-Approved?
It received approval from the U.S. Food and Drug Administration (FDA) in January 2020 for treating thyroid eye disease in adult patients. The approval was based on the results of clinical trials that demonstrated the effectiveness of Tepezza in reducing the severity and progression of TED symptoms.
How Does It Cause Hearing Loss?
Tepezza appears to induce hearing loss via the same mechanism of action utilized in treating thyroid eye disease.
Tepezza's mechanism of action in treating thyroid eye disease involves the inhibition of the insulin-like growth factor-1 (IGF-1) and the insulin-like growth factor-1 receptor pathway. It is understood that IGF-1 plays a protective role in preventing damage to inner ear hair cells caused by factors like noise, ischemia, and medication toxicity. 
Clinical Trials Reported Hearing Issues
Horizon submitted Tepezza for approval based on limited clinical trial data involving fewer than 100 patients. The data provided to the FDA acknowledged that 10% of individuals treated with Tepezza experienced new hearing difficulties. 
Horizon categorized these hearing problems as temporary, suggesting they would decrease after discontinuing the injections. Unfortunately, many Tepezza patients have not experienced such a resolution and are now dealing with permanent hearing loss and ongoing hearing issues.
Hearing loss symptoms include:

Deafness

Clicking and popping sounds

Muffled sounds

Sensitivity to sounds

Ear ringing

Difficulty hearing

Dizziness/ balance problems

Ear plugging sensation 
Contact Van Law Firm to Join the Tepezza Hearing Loss Lawsuit
If you or a loved one has hearing loss associated with Tepezza, you deserve justice. You can join others impacted by Horizon Pharmaceuticals' negligence in the multidistrict litigation against the company. 
Our lawyers will fight for the compensation that covers your medical bills and the pain and suffering you've endured. Contact Van Law Firm today to begin your case with a free consultation.
Client Testimonials
These guys are amazing. Helped me throughout the process. Always there when I need help. Inititailly called a law firm (the one that has lots of ads on the radio), but they declined my case. Van Law Firm accepted my case without a second thought! Kudos to Daniel, my case manager, and Amanda who expedited my payment process. Highly recommended.
Milby Mags
Got in an accident at the beginning of the year and they have been awesome, especially with it being my first accident and me being like this. They have been very communicated, stayed in contact with me the whole time, giving me updates when there were any and even when there weren't and answered any question I had. I would recommend them to anyone. Everyone I have talked to there has been very friendly. I would give them a 10 out of 10.
Ethan Gullet
They made sure that my insurance company covered what I paid for them to which included the gap for my car that was totaled. My medical costs were taken care of and reduced substantially so I was able to get more on my settlement. My case manager, Will Garcia, was always helpful in assisting me and answering any questions I had. They really did an amazing job with my case. I would definitely recommend them to anyone in need of this type of legal help. Most lawyers do not help you with the recovery of the car and rental etc. They are amazing.
Teresa Cuthbertson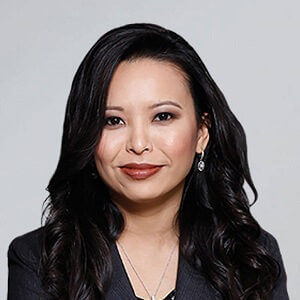 Have you been injured? We can help.
Fill out the form below, and we will get back to you very soon.