The price of using beauty products should never come at the expense of a woman's health. Yet according to recent scientific studies, a link has been discovered between the chemicals in hair relaxers and cancer. Women who use hair relaxing products for extended periods are more than twice as likely to suffer from uterine cancer and related conditions.
Chemical hair relaxers, straighteners, and perms are staple beauty products for many women, particularly in the Black community, but have long been marketed without any warning of the true risks of using these products.
If you have used hair relaxers often over a number of years and then developed uterine cancer, fibroids, or endometriosis, contact Van Law Firm as soon as possible to discuss the possibility of filing a hair relaxer lawsuit.
Who Is Eligible to File a Hair Relaxer Lawsuit?
It's important to know that consumers may have been deceived and can suffer serious health risks from the harmful chemicals found in these dangerous products.
Women who have developed uterine cancer after prolonged exposure to the ingredients in hair relaxing products are now taking action and suing the companies who made these products under product liability laws. The cosmetics manufacturers could be held accountable for their wrongdoing with help from a product liability attorney familiar with hair relaxer cancer lawsuits.
To find out if you qualify for compensation from a hair relaxer lawsuit, it's important to discuss your case with a lawyer at Van Law Firm.
For a free legal consultation with a relaxer cancer lawyer serving Nationwide, call (725) 900-9000
The Link Between Hair Relaxers and Cancer in Women
Chemical hair straighteners include endocrine-disrupting chemicals, or EDCs, which have been linked in earlier studies to a number of health issues, including hormone-sensitive cancers.
However, a landmark 2022 study conducted by the National Institute of Environmental Health Sciences (NIEHS) was the first of its kind to look at the link between the use of chemical hair relaxer products and uterine cancer. Researchers examined data from 33,947 women between the ages of 35 and 74.
Uterine Cancer
The study concluded that toxic chemicals in hair products used to straighten hair increase the risk of uterine cancers. Uterine cancers were defined as…
Endometrial cancer

Uterine sarcoma

Uterine fibroids

Other types of cancer in the uterus
Frequent use increases the likelihood of developing these illnesses. According to researchers, frequent use is over four times a year, or every five to eight weeks.
You may be entitled to reimbursement for your medical costs and any associated costs if you used a chemical hair relaxer or straightener before receiving a diagnosis of one of these disorders.
Endometriosis and Endometrial Cancer
Hormonal imbalances may contribute to endometriosis, according to researchers. The endocrine system is the regulator of your hormones, which means prolonged exposure to EDCs can negatively impact your health. EDCs such as phthalates and parabens are among the hazardous substances found in hair straighteners. Surgical intervention may be required to treat endometriosis and endometrial cancer.
A 2011 study published in Environmental Health Perspectives also found that concentrations of phthalates and parabens are higher in women with endometrial cancer than those without.
Uterine Fibroids
Northwestern Medicine published a study in November 2022 finding an increased risk of symptomatic fibroids in women who were exposed to high levels of phthalates such as DEHP and its metabolites. Potential treatment for uterine fibroids could require surgical intervention, creating added medical expenses.
DEHP stimulates the growth of fibroid tumors by activating specific hormone receptors.
Nationwide Relaxer Cancer Lawyer Near Me (725) 900-9000
Impact on the Black Community
As the largest group that regularly purchases these items, the Black community has reason to be especially alarmed. Moreover, non-Hispanic Black women had the greatest mortality rates from uterine cancer. The National Institutes of Health reports that these individuals had a higher incidence of aggressive forms of uterine cancer.
Many cosmetic companies knew their products contained chemicals that could cause cancer. However, they did not alert women to these hazards. Consumers are entitled to know if the hair care products they use can increase their risk of cancer.
In spite of this, cosmetic companies have sold these cancer-causing chemicals to people for years. These product manufacturers made over $700 million in sales in 2021 alone.
You can stand up to these big businesses by filing a hair relaxer cancer lawsuit with help from an attorney.
Click to contact our Mass Torts Lawyers today
Who Might Be Held Liable in a Hair Relaxer Cancer Lawsuit?
Cases alleging that chemical hair straighteners cause cancer have recently gained widespread attention. These lawsuits include household name brands such as L'Oréal USA as well as other companies including SoftSheen-Carson, Dabur USA, Namaste Labs, Strength of Nature, Godrej, and other companies that market products such as…
Dark & Lovely

Optimum

Just for Me

Organic Root

Stimulator Olive Oil Relaxer

Motions

Soft & Beautiful

Crème of Nature

African Pride

Cantu

Shea Butter Relaxer

Carefree

Africa's Best

Protective Mega Growth
L'Oréal is the only household name to be named as a defendant in these lawsuits thus far, though it's possible that other large companies that manufacture hair straightening products will be included in future lawsuits.
Complete a Free Case Evaluation form now
Settlements for a Hair Straightener Lawsuit Can Depend on Many Factors
Various factors including health, lifestyle, and background can affect the amount of compensation received in a hair relaxer cancer claim. For instance, a woman who faced a simple operation to restore her health might receive considerably less than a woman who lost her ability to bear children.
Another variable that can impact the amount of future settlements will be the outcomes of the first few cases that have been filed. Because so many people are stepping forward with similar claims, the courts are now looking at a request to make a multidistrict case out of claims that chemical hair straighteners caused uterine cancer.
Learn More about Your Options with a Hair Relaxer Cancer Lawyer from Van Law Firm
Seek legal assistance if you think a hair relaxer manufacturer misled you or was dishonest about the components of their product, and it resulted in a diagnosis of cancer, fibroids, or another related health problem. A claim may be reviewed at any time by our legal team.
If you wish to gather more information before deciding whether to pursue a hair straightening product lawsuit, you can contact Van Law Firm for a free case evaluation with no obligation.
Client Testimonials
These guys are amazing. Helped me throughout the process. Always there when I need help. Inititailly called a law firm (the one that has lots of ads on the radio), but they declined my case. Van Law Firm accepted my case without a second thought! Kudos to Daniel, my case manager, and Amanda who expedited my payment process. Highly recommended.
Milby Mags
Got in an accident at the beginning of the year and they have been awesome, especially with it being my first accident and me being like this. They have been very communicated, stayed in contact with me the whole time, giving me updates when there were any and even when there weren't and answered any question I had. I would recommend them to anyone. Everyone I have talked to there has been very friendly. I would give them a 10 out of 10.
Ethan Gullet
They made sure that my insurance company covered what I paid for them to which included the gap for my car that was totaled. My medical costs were taken care of and reduced substantially so I was able to get more on my settlement. My case manager, Will Garcia, was always helpful in assisting me and answering any questions I had. They really did an amazing job with my case. I would definitely recommend them to anyone in need of this type of legal help. Most lawyers do not help you with the recovery of the car and rental etc. They are amazing.
Teresa Cuthbertson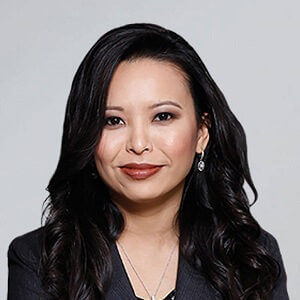 Have you been injured? We can help.
Fill out the form below, and we will get back to you very soon.