Some people with sleep problems use a CPAP machine to get betterrest and manage snoring or sleepiness throughout the day. However, in recent years, it has come to light that many people have cancer, lung problems, and other injuries from using the Philips CPAP machine. As a result, Philips Respironics, a U.S. medical supply company specializing in products improving respiratory function, is now facing many lawsuits from users of its recalled ventilation product line.
Affected individuals may be eligible for significant compensation for the damagesthey endured. If you have become sick or injured from using Philips CPAP, BiPAP, or ventilation products, you may be able to join the Philips CPAP class action lawsuit. You can reach out to Van Law today for a free consultation with a mass torts lawyerwho can review your legal options in a CPAP case.
What Are CPAP Machines?
A CPAP (Continuous Positive Airway Pressure) machine is a small machine that uses mild air pressure to keep breathing airways open to receive a steady flow of pressurized air into the airway during sleep. Doctors, sleep specialists, and other licensed healthcare providers often prescribe CPAP machines to treat people with sleep-related breathing disorders, such as sleep apnea, or for preterm infants with underdeveloped lungs.
Per the Mayo Clinic, sleep apnea is a serious condition that causes someone's breathing to start and stop continually as they sleep. Symptoms include loud snoring, gasping for air during sleep, dry mouth upon waking, and hypersomnia or excessive sleepiness during the day. A person may also experience chronic tiredness, headaches in the morning, and irritability. Mayo Clinic advises that anyone with sleep apnea should seek and receive treatment from a healthcare provider.
Some of the health benefits of CPAP machines include lowered blood pressure and reduced risks of heart disease and stroke. However, there are risks. Maskleaks when the mask doesn't fit properly, and some users experience water splashes when water gets into the breathing tube.
According to Cleveland Clinic, CPAP machines last about five years, although machine parts should be checked and changed out as needed.
CPAP machines often include the following:
A mask or device that fits over

either

your nose or your nose and mouth

Straps that

hold

the facial piece in place

A tube connecting the mask to the machin

e

A motor that blows air into the tube
Some people with sleep apnea are prescribed a Bilevel Positive Airway Pressure Machine (BiPAP), a ventilator that pushes air into the lungs. Per Johns Hopkins Medicine, users receive positive air pressure when they breathe in and out, but the air pressure is higher upon breathing in.
BiPAP machines include:
A mask that fits the face or nose as well as nasal plugs

The machine's motor, which blows air into a tube

Tubing that connects the machine's motor to the user's mask or nasal plugs
Some machines come with a heated or non-heated humidifier.
Heated humidifiers are more common, and they help some CPAP machine users with conditions that occur with breathing in dry air during machine use. These conditions include congestion, dry mouth or dry nasal passages, and nosebleeds, among other things.
For a free legal consultation with a philips cpap lawyer serving Nationwide, call (725) 900-9000
Philips CPAP Recall
Philipsannounced the first recall of its ventilation products in June 2021. The recalled devices, estimated to be at least 5 million, included: CPAP, BiPAP, and others that were manufactured by Philips between April 2009 and April 2021. The company released a public statement saying that degraded polyester-based polyurethane (PE-PUR) foam within its ventilation devices could release black particles and toxic gasses that users may have inhaled or swallowed during use.
The gas released when the foam breaks down can expose users to volatile organic compounds (VOCs), which are human-made chemical compounds found in paints, refrigerants, andpharmaceuticals, per the U.S. Environmental Protection Agency (EPA). These include toluene diamine, toluene diisocyanate, and diethylene glycol, which affect the body in various ways, from causing inflammation to cancer. The foam's purpose is to reduce the noise level and vibration of the recalled devices.
Although studies are ongoing, the company warns that inhaling these tiny, yet toxic particles can lead to cancer and respiratory complications, among other serious potential health risks – some of which can be life-threatening.
If you use a CPAP, BiPAP, or another kind of ventilator from Philips, you can check the Philips' Affected Device Listto see if the device you use is under recall. The following are among the machinesPhilips Respironics has recalled:
A-Series BiPAP A30

A-Series BiPAP A40 (ventilator)

A-Series BiPAP Hybrid A30

A-Series BiPAP V30 Auto (ventilator)

C-Series ASV (ventilator)

C-Series S/T and AVAPS

DreamStation

DreamStation ASV

DreamStation Go

DreamStation ST, AVAPS

Dorma 400

Dorma 500

E30

Garbin Plus, Aeris, LifeVent (ventilator)

OmniLab Advanced+

REMstar SE Auto

SystemOne ASV4

SystemOne (Q-Series)

Trilogy 100 (ventilator)

Trilogy 200 (ventilator)
The U.S. Food and Drug Administration (FDA)classifies Philips' recallas a Class 1, which it says is the most serious type of recall. Continued use of these machines can cause serious injuries or death.
Nationwide Philips CPAP Lawyer Near Me (725) 900-9000
What to Do If Your Device Is on the Recall List
If the respiratory device you use is on the recalled machines list, you can register your device by filling out a registration formon Philips' website. Once you register the device, you will receive a confirmation number that can be sent to your email address.
You can also visit the FDA website and fill out its MedWatch Voluntary Reporting Formto report problems with a CPAP, BiPAP, or mechanical ventilator.
Other Things You Can Do If Your CPAP Machine Is Under Recall
You should keep all evidence showing that the machine's foam deteriorated from use. You can save the device as well as the black foam particles that entered the device's air pathways. You can also take photos or document the damage with video footage. You can get copies of your medical records that show you were prescribed to use the device under a doctor's orders.
You also can reach out to an attorney at Van Law as soon as possible and explore your options for filing a lawsuit against Philips that compensates you for your damages. Our law firm can also advise you before you file a report with the FDA about the device's issues.
Click to contact our Mass Torts Lawyers today
Should I Continue Using a Recalled Philips CPAP Machine?
If you are using a recalled Philips device, you should talk to your healthcare provider as soon as possible. You may be advised to stop using the device immediately or be prescribed another not under recall. You also may be advised to try other treatments for your sleep apnea condition. These can include surgery, weight control, and therapy using oral appliances, such as one that fits over the teeth, per Cleveland Clinic.
Complete a Free Case Evaluation form now
Did Philips Know About the Harmful Effects of Its CPAP Machines Before Its Recall?
There is debate over whether Philips knew about the problems with its breathing devices and when the company knew it. According to a New York Timesarticle, the company first learned by 2015 that the CPAP machine's PE-PURfoam was breaking up in flakes and entering users' mouths and noses as they slept. Some defective machines date back to 2009, as noted earlier. Philips' first CPAP official voluntary recall did not come until June 2021, however.
According to a November 2022 FDA announcement, the agency has received more than 90,000 reports about the medical device, and 260 of them were death reports. All were either about the breakdown or the suspected breakdown of the PE-PUR foam.
Problems Reported with Reworked Philips Ventilators
In December 2022, the FDA issued a safety communication to warn that some reworked ventilators Philips recalled in June 2021 had problems with silicone sound abatement foam that replaced the original PE-PUR foam. The silicone foam also may break down and potentially move and block someone's airway, reducing airflow. If the machine fails to alert others to the problem with the silicone foam or if no one notices the device's alarm going off, FDA advises that patients could have trouble breathing.
This issue affects only some of the manufacturer's reworked ventilators. As the FDA advises in its alert, "BiPAP and CPAP machines reworked or replaced due to the recall in June 2021 are not affected by this silicone foam adhesion failure. Adhesive is not used to hold the silicone foam in place in the reworked or replaced BiPAP and CPAP machines."
The FDA's December 2022 safety communication also noted that "Philips observed residual PE‐PUR sound abatement foam in some reworked Trilogy 100 and Trilogy 200 ventilators that were returned to customers." Continued use of these products could cause serious injury or permanent harm.
Why Are There Philips CPAP Class Action Lawsuits?
As the FDA continues to keep the public updated on the status of Philips' recall, some consumers are taking legal action against the medical manufacturer. Consumers are saying it was negligent when it failed to warn the public about the problems with its breathingmachines, instead advertising them as safe to use.
They also say the machines are defective in design because of their foam problems. Other grounds for legal action include consumer fraud, deceptive trade practices, and fraudulentconcealment.
Thousands of Complaints About Health Problems After CPAP Use
Many Philips CPAP machine users have suffered illnesses and injuries from the PE-PUR sound abatement foam found in the ventilation machines. TheFDA conducted an investigation revealing that the degradation products of the PE-PUR foam are toxic and potentially carcinogenic. Reports claiming exposure to this foam include injuries such as:
Cancer

Respiratory infections

Lung problems

Difficulty breathing

Chest pain

Pneumonia

Dizziness

Nausea

Asthma

Headaches

Coughs
Inhaling PE-PUR foam particles can cause any of the following:
Asthma

Headaches

Irritated skin, eyes, and respiratory tract

Inflammation symptoms, such as redness, pain, and swelling

Organ toxicity

Cancer of the kidneys or liver
Inhaling gasses from the foam can cause nausea, vomiting, allergic reactions, and other health complications.
Eligibility to File a Lawsuit Over a Recalled Philips Device
If you used a recalled Philips device, you might be able to pursue CPAP litigation against Philips. You must meet certain conditions and prove:
You bought or used a recalled Philips CPAP machine as prescribed by a medical professional to manage sleep apnea.

You did not know about the breathing device's defects or the potential health risks before the company issued its June 2021 recall.

You developed a condition associated with the defective devices, such as cancer, respiratory complications, or damage to other parts of the body, including your lungs, liver, or kidneys.
We can help you collect evidence to support your claims about your use of a Philips device and build your compensation case.
Individual injury lawsuits are seeking financial compensation for failure on Philips' behalf to warn users of the risks of using their ventilation products. This compensation could cover their losses, such as:
Past and ongoing medical care and rehabilitation costs (This includes costs for your emergency room care, hospital visits, surgeries, chemotherapy treatments, medical devices, doctors' appointments, prescription medication, and physical therapy)

Lost income and benefits and other earnings

Diminished earning capacity if they must take another lower-paying job or stop working completely

Other related economic expenses and losses

Pain and suffering damages (e.g., emotional distress, including depression, anxiety, insomnia, and other mental health conditions)

Permanent disability

Loss of life enjoyment if you are no longer able to participate in hobbies or activities and events you enjoy
Each case is different, so recoverable damages will differ. Our attorney will review your case and list all damages you could recover through a settlement or court-ordered award.
Wrongful Death Damages
Some people who used Philips CPAP machines suffered fatal injuries or illnesses, making it impossible for them to bring their cases to court. If this happened to your family, we are sorry for your loss. We want to help you and your family recover damages if you lost a family member who used a Philips CPAP or BiPAP machine or a mechanical ventilator.
Our attorneys can explain if your family qualifies for this legal action and how it works in your state. Recoverable wrongful death damages can include:
Funeral and burial expenses

Loss of the decedent's income and other expected earnings

Loss of inheritance from a relative

Loss of companionship, comfort, care, or affection
Punitive Damages
A court could consider awarding punitive damages against Philips, which are usually much greater than compensatory damages. These damages could be awarded to plaintiffs if they can prove Philips was aware of the issues with its machines but failed to correct them promptly.
Van Law Will Fight for Your Philips CPAP Case
You don't have to take on Philips Respironics alone. We can represent you and seek your financial recovery if you suffered injuries after using a defective CPAP, BiPAP, or a mechanical ventilator from Philips. When you become our client, we will:
Investigate your case and determine what happened:

While Philips' first voluntary recall went out in June 2021, the company's defective devices can be traced back to 2009. We will review your experiences with the defective machine and how long you used it and seek guidance from medical professionals who can tell us if the breathing machine caused or worsened your injuries.

Collect and review evidence:

You will need evidence to prove that the defective device harmed you. We can collect relevant case documents and other information to support your CPAP machine claims. Other evidence can include your medical records, which can detail your history of CPAP machine use, and statements from your doctor and independent expert witnesses.

Handle case communications:

Whether you hear from Philips' attorneys or insurance adjusters who may try to offer a settlement before trials go to court, we will protect your rights and handle these communications for you. If you hear from anyone about your case, you can direct them to us. This ensures you don't say anything that could jeopardize your case.

Fill out complex legal paperwork:

Our legal team will take care of all your case filings and documents. We will complete all the forms your case requires and build your product liability case.

Work on getting your financial compensation:

We could negotiate a settlement for your Philips CPAP case. However, we can prepare for court if attempts to negotiate for your compensation fall short. We will represent you until we resolve your case.
We will update you on your case regularly, explain all laws and legal terms that apply to your case, and answer your questions. We understand litigation can be complex to follow, but we are here to guide you and manage your case.
Hear What Former Clients Say About Working with Us
We value our clients and their feedback. Here are what a few have to say about their Van Law experience:
My experience with this firm was great. I worked with Yesenia who kept me updated every step of the way and answered questions I had and they was a lot. Helped make sure my daughter was included as well. – Mary Turner

This was the best law firm experience I have ever had in my life and I have had several. Van Law Firm is the best in Vegas and the only law firm I will ever use. – Jackin Ralph

I want to thank Van Law Firm for the hard work and dedication they put into my case. My case manager Norma was great and explained everything in detail and answered any questions I had. – Darla Storm
We want to help you get the financial compensation you need to recover your losses after using a defective machine you trusted would help you manage your condition and improve your health. Don't delay – call us today for a free consultation where you can learn what you can do to fight for your fair compensation.
How Much Does It Cost to Hire Van Law's Philips CPAP Lawyer?
You do not have to pay us any money up front to represent you if we accept your Philips CPAP class action lawsuit case. We handle these cases on a contingency-fee basis, which means we receive payment only if you win your case.
We will use our resources and experience to seek compensation for you. We believe everyone deserves legal representation and an opportunity to hold negligent parties accountable for their injuries and losses. We are ready to help you build your Philips CPAP case today. Call us anytime for a free consultation.
CPAP Lawsuit Settlements and Verdicts
The lawsuit process for the recent Philips CPAP recalls is still in the early stages, so it is too early to determine how much compensation injured users can recover. There is speculation that people who file legal action for the injuries they suffered from CPAP use could collect from $100,000 to $500,000 or more on settlements.
Previous CPAP-related lawsuits can give an idea of how much injured parties could recover once the first cases are held. So far, no trial dates have been set. In other CPAP-related cases, plaintiffs recovered the following:
A $485,000 settlement in 2020 for the family of an 80-year-old South Carolina man who used a CPAP machine and pulse oximeter before suffering cardiac arrest and a brain injury, among other conditions. He used the machine after

suffering

a foot infection. His family sued a hospital that treated the man for negligence, saying they did not properly monitor the CPAP machine or the pulse oximeter.

A $300,000 court-ordered verdict in 2018 for the family of a Louisiana man who became unresponsive during an MRI procedure. The family sued the hospital for negligence, saying its staff did not consider his CPAP use before he underwent the MRI procedure.

A $1,200,000 settlement in 2016 for the family of an

Ohio

woman who fell ill during an MRI procedure and later died from an anoxic brain injury. The family sued the city, saying its emergency workers should have used a CPAP machine along with medications.
It must be noted that these results are not reflective of what plaintiffs could receive in Philips CPAP settlements. If you are interested in taking legal action against Philips for a failed device, you can seek legal counsel from a mass torts attorney with our firm to get an idea of what financial recovery could look like in your case.
Philips CPAP Lawsuit FAQs
Here are a few questions about the Philips CPAP lawsuit:
What Is the Status of the Philips CPAP Settlements?
Currently, Philips is not offering to pay claimants fair settlements or compensation for injuries and losses linked to the recall of its breathing machine devices. In May 2022, a U.S. District Judge attempted to appoint a Philips CPAP settlement master to help parties resolve early claims and disputes, but that did not happen. As of January 2023, no global settlements or Philips CPAP lawsuit payments have gone out.
What Are Some Injury Claims I Can Make in a Philips CPAP Case?
Product liability cases can involve one or several theories depending on your state. In some cases, the strict liability doctrine will only apply. This means plaintiffs need only show how manufacturers are responsible if their defective products caused injury or loss, even when used in the manner intended.
A negligence-based product liability lawsuit must prove how the manufacturer, distributor, retailers, sellers, and others violated their legal duty of care by being negligent and how this violation caused injuries and damages. Plaintiffs bringing a breach of warranty product liability case forward must prove a warranty violation occurred when the defendant did not honor the express or implied warranty of the product that harmed the plaintiff.
Product liability cases involving fraud or intentional misrepresentation aim to prove how the defendant advertised, sold, and distributed a harmful product to the public knowing it was dangerous. The plaintiff must show how the false claims harmed them. Our product liability attorney will review your potential case and advise you on which legal claim you could make when seeking damages for a defective CPAP machine.
If the Philips Lawsuits Are Successful, How Long Will It Take to Receive a Lawsuit Payment?
Right now, it is hard to determine if Philips will pay for claimants' losses. The litigation timeline for a case of this magnitude could take years to complete, meaning it can take years before claimants receive compensation.
Who Decides the Philips CPAP Compensation Amount?
Once the cases are underway in court, litigation will go on until a judge or jury issues their ruling. After that, either one can decide whether to award CPAP claimants monetary damages and determine how much those damages are. Injured parties could recover financial and non-financial damages. Financial damages would include medical bills, lost income, and other related expenses.
Non-financial damages include pain and suffering, emotional distress, and mental anguish. Working with a personal injury lawyer ensures you receive a financial assessment of these damages since they are subjective and do not come with a dollar amount.
Punitive damages are possible but not guaranteed. These damages are usually higher than the actual damages suffered. If awarded, the main purpose is to punish the medical manufacturer for its handling of defective CPAP, BiPAP, and ventilator machines.
Call Van Law Today to Discuss a Philips CPAP Class Action Lawsuit
Suppose you used a recalled Philips CPAP, BiPAP (bilevel positive airway pressure), or ventilator machine and developed cancer, respiratory complications, or another injury. In that case, you may be eligible to join the Philips CPAP class action lawsuit.
Call Van Law today for a free consultation and discuss your case with our mass torts attorneys. We can answer your questions about how the Philips CPAP class action lawsuit process works and help you determine if this is the next step for you and your family. If we take your case, we can start working for you with no upfront fees or costs.
Client Testimonials
These guys are amazing. Helped me throughout the process. Always there when I need help. Inititailly called a law firm (the one that has lots of ads on the radio), but they declined my case. Van Law Firm accepted my case without a second thought! Kudos to Daniel, my case manager, and Amanda who expedited my payment process. Highly recommended.
Milby Mags
Got in an accident at the beginning of the year and they have been awesome, especially with it being my first accident and me being like this. They have been very communicated, stayed in contact with me the whole time, giving me updates when there were any and even when there weren't and answered any question I had. I would recommend them to anyone. Everyone I have talked to there has been very friendly. I would give them a 10 out of 10.
Ethan Gullet
They made sure that my insurance company covered what I paid for them to which included the gap for my car that was totaled. My medical costs were taken care of and reduced substantially so I was able to get more on my settlement. My case manager, Will Garcia, was always helpful in assisting me and answering any questions I had. They really did an amazing job with my case. I would definitely recommend them to anyone in need of this type of legal help. Most lawyers do not help you with the recovery of the car and rental etc. They are amazing.
Teresa Cuthbertson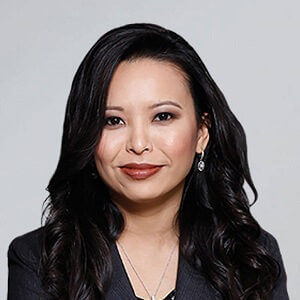 Have you been injured? We can help.
Fill out the form below, and we will get back to you very soon.