Have you taken Tepezza and experienced any of the following negative hearing-related side effects:
Complete hearing loss
Partial hearing loss
A constant ringing in the ear
An inability to hear your voice
Pain similar to an ear infection
Dizziness
Sensitivity to sounds
If so, please contact us at Van Law Firm for a free consultation and see how we can help you receive compensation.
What Is Tepezza?
Tepezza is a prescription drug that is given by injection and is used to treat thyroid eye disease. Thyroid eye disease is an autoimmune disease that, over time, impairs a person's vision. Tepezza injections help prevent bulging eyes, double vision, and pain related to the eyes.
Horizon Pharmaceuticals Inc. currently owns the drug Tepezza. After 2 clinical trials showing that 10% of users experienced potential side effects, the FDA approved Tepezza for commercial sale in 2020.
However, a new study from the University of California at San Diego Medical Center suggests that nearly 65% of participants could experience negative side effects. It is now predicted that thousands of Tepezza users are at risk for complete or partial hearing loss.
For a free legal consultation with a tepezza lawyer serving Nationwide, call (725) 900-9000
Why Is Horizon Pharmaceuticals Inc. Getting Sued?
The obvious answer as to why Horizon Pharmaceuticals Inc. is getting sued is because they allegedly harmed thousands of people. However, the legal answer is more complicated. Aside from the actual harm, Horizon Pharmaceuticals Inc. failed to adequately warn their consumers about the risk of adverse side effects associated with taking Tepezza.
Furthermore, Horizon Pharmaceutical Inc. manufactured and released a product that they should have known would negatively impact a person's ability to hear. Tepezza contains a growth hormone called IGF-I, which has been shown through clinical research to increase the likelihood of ear damage – specifically the loss of hearing.
Horizon did not tell the public about all of the known risks of the drug before putting Tepezza on the market.
Nationwide Tepezza Lawyer Near Me (725) 900-9000
What Are the Criteria for Eligibility?
You or a loved one may qualify for compensation if:
You were injected with the Tepezza for the treatment of thyroid eye disease.
You suffer from partial or complete hearing loss, tinnitus, or ear-related pain.
Not sure? We can help you through this process for free. Call our office today.
Click to contact our Mass Torts Lawyers today
The Benefits of Pursuing a Lawsuit
Aside from compensating you for your physical, mental, and emotional damage, you can also sue Horizon Pharmaceuticals Inc. to hold them accountable. The FDA implements guidelines limiting what pharmaceutical companies can release to the public. By bringing a lawsuit against Horizon Pharmaceuticals Inc., you and thousands of others are contributing to positive policy reform that will benefit millions of other sick individuals.
Complete a Free Case Evaluation form now
Previous Tepezza Lawsuits
Individuals who started to suffer from hearing loss began filing lawsuits at the beginning of 2022. In their filing, they claim that Horizon Pharmaceuticals Inc. did not properly inform the recipients of the adverse side effects of the drug. Furthermore, had the consumers known about the potential for hearing loss, they would have not taken the drug.
Over the course of the year, hundreds of Tepezza hearings were brought forward. This movement does not appear to be halting any time soon, as hundreds more individuals come forward claiming permanent ear damage.
Potential Settlement as a Result of Your Lawsuit
It is extremely speculative to say exactly how much someone could be awarded for the injuries from Tepezza. Like all cases, there are many variables that can either increase or decrease a settlement amount. Therefore, it is important to talk to an experienced attorney.
The lawyers at Van Law Firm estimate that your case could have the potential to settle between $100,000 to $300,000. The exact value will be determined on a case-by-case basis and will depend on a number of facts, including:
Age
Length of prescription
Pre-existing medical issues
The extent of your injury
Why Van Law Firm Is the Right Choice
Maneuvering through the legal process is complicated, especially if you are currently injured. At Van Law, we understand this difficulty. Our experienced attorneys specialize in personal injury claims and have an abundance of experience dealing with cases like this. Since opening the firm in 2016, our team has settled over $300 million dollars in personal injury claims.
We are dedicated to making sure you get everything you're owed. Please feel free to call for a free consultation or chat with us 24/7 on our website.
Client Testimonials
These guys are amazing. Helped me throughout the process. Always there when I need help. Inititailly called a law firm (the one that has lots of ads on the radio), but they declined my case. Van Law Firm accepted my case without a second thought! Kudos to Daniel, my case manager, and Amanda who expedited my payment process. Highly recommended.
Milby Mags
Got in an accident at the beginning of the year and they have been awesome, especially with it being my first accident and me being like this. They have been very communicated, stayed in contact with me the whole time, giving me updates when there were any and even when there weren't and answered any question I had. I would recommend them to anyone. Everyone I have talked to there has been very friendly. I would give them a 10 out of 10.
Ethan Gullet
They made sure that my insurance company covered what I paid for them to which included the gap for my car that was totaled. My medical costs were taken care of and reduced substantially so I was able to get more on my settlement. My case manager, Will Garcia, was always helpful in assisting me and answering any questions I had. They really did an amazing job with my case. I would definitely recommend them to anyone in need of this type of legal help. Most lawyers do not help you with the recovery of the car and rental etc. They are amazing.
Teresa Cuthbertson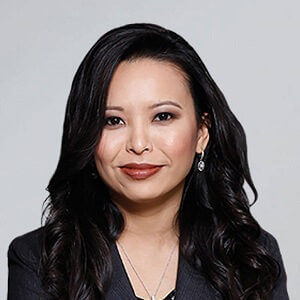 Have you been injured? We can help.
Fill out the form below, and we will get back to you very soon.