Proton pump inhibitors primarily treat persistent heartburn symptoms. Prilosec has offered relief to many people for years. Unfortunately, prolonged use has been associated with kidney complications. Learn more about the lawsuit against Prilosec as it continues to develop.
What Is Prilosec?
Prilosec, with the generic name omeprazole, is a medication belonging to the class of drugs known as proton pump inhibitors (PPIs). It is primarily used to reduce the production of stomach acid and is commonly prescribed for the treatment of various gastrointestinal conditions.
Prilosec works by inhibiting the action of the proton pumps in the stomach lining. These proton pumps are responsible for the secretion of gastric acid. By blocking their activity, Prilosec was meant to reduce the amount of acid produced, providing relief from acid-related symptoms and allowing the healing of ulcers.
What Is the Prilosec Lawsuit About?
Prolonged use of proton pump inhibitors (PPIs) like Prilosec has been linked to an increased risk of certain kidney issues, including acute interstitial nephritis (AIN), chronic kidney disease (CKD), and acute kidney injury (AKI).
Acute interstitial nephritis (AIN) is a condition characterized by inflammation of the kidneys' interstitial tissue, which can lead to kidney dysfunction. It has been reported that PPI use, including Prilosec, can be a potential cause of AIN.
Chronic kidney disease (CKD) refers to the gradual loss of kidney function over time. Some studies have suggested an association between long-term PPI use and an increased risk of CKD.
The lawsuits involving Prilosec alleges that long-term use of the medication can lead to serious side effects, including kidney damage. The plaintiffs claim that the manufacturers of Prilosec failed to adequately warn about these risks. 
The lawsuit suggests that the manufacturers should be held responsible for the harm caused to individuals who developed kidney problems after taking Prilosec.
Prilosec Lawsuit Updates & History
January 2023 Update: While there is speculation about potential settlements, the litigation for over 13,000 PPI cases in the MDL class action lawsuit, including Nexium and Prilosec kidney damage lawsuits, is still progressing. Additionally, numerous cases are being handled in state courts.
June 2022 Update: The litigation for Nexium and Prilosec kidney damage lawsuits in the Proton Pump Inhibitor MDL has reached approximately 13,000 pending cases. The first PPI lawsuit, expected in October 2022, will focus on Nexium, with subsequent cases involving Prilosec. The bellwether effect will carry over from one drug to the next. The plaintiff in the initial trial will be James Rieder, who claims to have developed chronic kidney disease after using a proton pump inhibitor from 2010 to 2015. Two more bellwether trials are scheduled to follow until about March 2023.
October 2021 Update: Reports have emerged suggesting that Prilosec may cause kidney issues and cancer due to N-nitrosodimethylamine (NDMA) contamination. However, the kidney cancer cases were later removed from the class action lawsuit in 2022.
October 2019 Update: The number of pending proton pump inhibitor lawsuits has exceeded 14,000. The first trials in the MDL class action are expected to begin in the fall of 2020.
Estimating the Potential Settlement from a Prilosec Lawsuit
It is challenging to provide an exact figure regarding the potential settlement amount for injuries caused by Prilosec. Similar to any legal case, several factors come into play that can either increase or decrease the final settlement. Therefore, seeking advice from an experienced attorney is crucial.
The attorneys at Van Law Firm have assessed that your case has the potential to settle within the range of $100,000 to $300,000. However, the precise value will be determined on a case-by-case basis and will depend on various factors, including:
Age

Duration of the prescription

Pre-existing medical conditions

The severity and extent of your injuries
To obtain a more accurate assessment of your specific circumstances and potential settlement, we recommend consulting with our knowledgeable attorneys. They will carefully evaluate your case and provide personalized guidance based on the unique details involved.
Why Choose Van Law Firm
Navigating through the legal process, especially while dealing with injuries, can be complex and challenging. At Van Law Firm, we understand the difficulties you may be facing. We are committed to ensuring that your lawsuit progresses smoothly and effortlessly.
Our skilled attorneys specialize in handling personal injury claims and have extensive experience in cases similar to yours. Since our firm's establishment in 2016, our team has successfully settled over $300 million dollars in personal injury claims.
We are dedicated to ensuring that you receive the full compensation you deserve. For a free consultation, please don't hesitate to call us or utilize our 24/7 website chat feature.
Client Testimonials
These guys are amazing. Helped me throughout the process. Always there when I need help. Inititailly called a law firm (the one that has lots of ads on the radio), but they declined my case. Van Law Firm accepted my case without a second thought! Kudos to Daniel, my case manager, and Amanda who expedited my payment process. Highly recommended.
Milby Mags
Got in an accident at the beginning of the year and they have been awesome, especially with it being my first accident and me being like this. They have been very communicated, stayed in contact with me the whole time, giving me updates when there were any and even when there weren't and answered any question I had. I would recommend them to anyone. Everyone I have talked to there has been very friendly. I would give them a 10 out of 10.
Ethan Gullet
They made sure that my insurance company covered what I paid for them to which included the gap for my car that was totaled. My medical costs were taken care of and reduced substantially so I was able to get more on my settlement. My case manager, Will Garcia, was always helpful in assisting me and answering any questions I had. They really did an amazing job with my case. I would definitely recommend them to anyone in need of this type of legal help. Most lawyers do not help you with the recovery of the car and rental etc. They are amazing.
Teresa Cuthbertson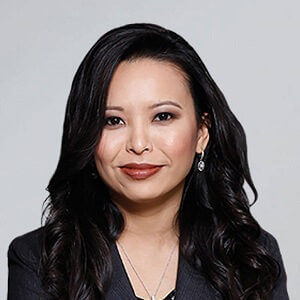 Have you been injured? We can help.
Fill out the form below, and we will get back to you very soon.