Exactech has recalled several of its products, including those used in knee and hip replacement procedures. If you or a loved one has experienced adverse symptoms linked to these product recalls, you may get compensation to cover your damages.
A lawyer from Van Law can help you understand the Exactech knee & hip replacement lawsuits and potentially place you in a class-action lawsuit. If another type of legal action is more appropriate for you, we will advise you on your options.
What Exactech Products Have Been Recalled?
The U.S. Food and Drug Administration (FDA) has documented product recalls involving Exactech products. Recalled products include knee replacement systems, hip replacement systems, ankle replacement systems, and liners for hip replacement products. Specific Exactech products that our mass torts lawyer could help you file a lawsuit for include:
Optetrak® All-polyethylene CR Tibial Components
Optetrak® All-polyethylene PS Tibial Components
Optetrak® CR Tibial Inserts
Optetrak® CR Slope Tibial Inserts
Optetrak® PS Tibial Inserts
Optetrak® HI-FLEX® PS Tibial Inserts
Optetrak Logic® CR Tibial Inserts
Optetrak Logic® CR Slope Tibial Inserts
Optetrak Logic® CRC Tibial Inserts
Optetrak Logic® PS Tibial Inserts
Optetrak Logic® PSC Tibial Inserts
Optetrak Logic® CC Tibial Inserts
Truliant® CR Tibial Inserts
Truliant® CR Slope Tibial Inserts
Truliant® CRC Tibial Inserts
Truliant® PS Tibial Inserts
Truliant® PSC Tibial Inserts
Vantage® Fixed-Bearing Liner Component
The list of recalled products is subject to change, and Van Law can explain whether your Exactech product has been recalled.
Why Are Plaintiffs Suing Exactech?
Several of the Exactech recalls are considered Class II recalls. While Class II recalls do not generally pose an immediate risk of serious health problems, the issues noted in Exactech products can certainly diminish a plaintiff's quality of life.
Some of the symptoms associated with recalled Exactech knee and hip replacement systems include:
Instability
Clicking and other noises
Swelling in the area of the replacement system
Physical pain
Bone degeneration
Dislocation of the joint replacement system
Depending on the nature of the defect, symptoms may range from severe pain to immobility or mere annoyance. No matter the effect of your recalled Exactech knee or hip replacement product, you may get compensation to cover your damages.
A lawyer from Van Law will review your case and fight to make you whole for the harm caused by your Exactech device.
For a free legal consultation with a exactech knee & hip recall lawyer serving Nationwide, call (725) 900-9000
What Are Recoverable Damages for a Victim of a Defective Exactech Hip or Knee Replacement System?
The symptoms of defective Exactech joint replacement systems vary, and the specific nature of your symptoms will determine your recoverable damages. The attorneys at Van Law may help you pursue compensation for:
Non-Economic Damages
When someone undergoes surgery for a prosthetic hip or knee, they often endure physical pain and difficult recovery. The intangible losses you suffered because of a defective product could include:
Physical pain and suffering
Emotional distress
Loss of physical abilities
Lost quality of life
Sleeping difficulties
Mental anguish
Severe pain and lack of mobility caused by a defective Exactech product may even cause depression. Luckily, you have the chance to recover compensation for your non-economic losses.
Corrective Medical Procedures
If you need to replace the defective knee or hip prosthetic, the corrective medical procedures could be expensive. Regardless of the cost, Exactech or other liable parties may need to cover your medical expenses.
The Cost of a New Prosthetic
In addition to medical costs to remove and replace your defective prosthetic, liable parties may cover the new, non-defective prosthetic.
Lost Income
Symptoms from your defective Exactech device, or time you need to undergo and recover from medical procedures, may cause:
Lost income
Lost promotions
Lost bonuses
Lost earning power
The Van Law team will include these professional damages, as well as any other damages you've suffered due to Exactech's defective product, in your lawsuit.
Nationwide Exactech Knee & Hip Recall Lawyer Near Me (725) 900-9000
How Van Law Will Work To Seek Compensation for Your Defective Exactech Knee or Hip Replacement
The Van Law team handles our clients' Exactech knee & hip recall lawsuits from start to finish. Whether we help you join an existing class-action lawsuit or help you through other legal action, we can:
Identify and Calculate Damages Caused by Your Defective Exactech Device
Our team will analyze your medical records, speak with you about your pain and suffering, and work with experts to identify your damages. We will collect all documentation that helps prove these damages, including:
Medical imaging showing the nature of your Exactech device's defect(s)
Medical expert testimony about the symptoms caused by your defective Exactech device
Mental health expert testimony about the psychological and emotional toll of symptoms caused by your defective Exactech device
Bills for medical care and other expenses related to your defective Exactech device
We'll complete a detailed calculation of your damages. Through this calculation, we'll understand how much compensation you deserve for your damages.
Handle All Responsibilities Specific to Your Lawsuit
We will complete paperwork, mind filing deadlines, obtain and submit supporting paperwork, and complete every other step in the legal process. Your lawsuit will be our responsibility, and we'll provide frequent updates as your case moves forward.
Fight for the Money You Are Entitled to
You can trust Van Law to fight for your financial recovery. We have experience helping clients file lawsuits because of defective medical devices.
Dealing with a defective Exactech device can be a weight on you. We'll work hard to get you financial relief, and we'll handle every step of your case so that you don't have to worry about your lawsuit.
Click to contact our Mass Torts Lawyers today
Call Van Law Today for a Free Consultation About an Exactech Knee & Hip Recall Lawsuit
Van Law is closely monitoring the status of class-action lawsuits involving Exactech knee & hip device recalls. We are also helping clients pursue the justice they deserve for their defective devices.
Call Van Law today for a free consultation about how we can help you. Don't wait, as you may have a limited amount of time to file your lawsuit. Contact us today.
Client Testimonials
These guys are amazing. Helped me throughout the process. Always there when I need help. Inititailly called a law firm (the one that has lots of ads on the radio), but they declined my case. Van Law Firm accepted my case without a second thought! Kudos to Daniel, my case manager, and Amanda who expedited my payment process. Highly recommended.
Milby Mags
Got in an accident at the beginning of the year and they have been awesome, especially with it being my first accident and me being like this. They have been very communicated, stayed in contact with me the whole time, giving me updates when there were any and even when there weren't and answered any question I had. I would recommend them to anyone. Everyone I have talked to there has been very friendly. I would give them a 10 out of 10.
Ethan Gullet
They made sure that my insurance company covered what I paid for them to which included the gap for my car that was totaled. My medical costs were taken care of and reduced substantially so I was able to get more on my settlement. My case manager, Will Garcia, was always helpful in assisting me and answering any questions I had. They really did an amazing job with my case. I would definitely recommend them to anyone in need of this type of legal help. Most lawyers do not help you with the recovery of the car and rental etc. They are amazing.
Teresa Cuthbertson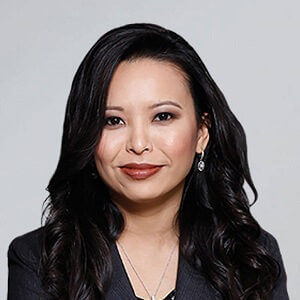 Have you been injured? We can help.
Fill out the form below, and we will get back to you very soon.