Paraquat Exposure Has Been Heavily Linked to Parkinson's Disease–-Contact Van Law Firm, America's Paraquat Attorneys
All accident victims deserve to be able to defend their rights, but this is especially true for those who have sustained injuries in the course of their work duties. Unfortunately, millions of farmers and agricultural workers across America have found themselves in this exact situation after contracting Parkinson's disease as a result of exposure to paraquat, an herbicide that is found in numerous agricultural products.
It's no secret that we as a nation rely heavily on our agricultural industries to keep us fed and healthy. As such, the workers who help make this possible deserve to have the best legal resources at their disposal in their time of need. Thankfully, that's where we come in–-Van Law Firm is standing by to take your call. As America's premier paraquat attorneys, we can review your claim and help forge a path toward maximum compensation. Call our office nearest you now to get started.
For a free legal consultation with a paraquat lawyer serving Nationwide, call (725) 900-9000
Paraquat: History, Use, and Litigation
Paraquat has been widely used and circulated ever since it was introduced all the way back in the 1960s. It is a liquid herbicide, and it is so powerful that it can begin to kill weeds immediately upon contact, which is a big reason as to why it's so popular. Paraquat products are typically mixed by hand and sprayed on desired areas either by hand or machine, and all of those practices are considered to be dangerous for workers' safety.
Despite the proven toxicity of paraquat and the connections to Parkinson's and other maladies, its use continues to increase domestically. In fact, data from the National Water-Quality Assessment Project shows that in the ten-year period from 2006 to 2016, paraquat use more than doubled in the U.S. Interestingly enough, the main reason behind this is that sanctions on other agricultural chemicals have largely hampered their production, allowing paraquat to further increase in popularity.
It must be noted that the rest of the world does not share the same feelings about the herbicide–paraquat has been formally banned by over 30 countries around the world, from China to Brazil. As of now, no U.S. agencies or officials have proposed any paraquat-related sanctions, and in October 2020 the Environmental Protection Agency announced that was "currently no need" for widespread paraquat restrictions at this time.
Let us evaluate your situation and determine the best path to take to help you achieve your goals. Give our injury attorneys a call today at 702-529-1011.
Nationwide Paraquat Lawyer Near Me (725) 900-9000
What is the Connection Between Paraquat Products and Parkinson's?
There are numerous conditions and health risks associated with paraquat products, but Parkinson's disease is easily the most notable. Parkinson's disease is a neurological condition that severely affects an individual's cognitive ability, speech, movement, and motor skills. The condition is progressive and chronic, meaning that once you are diagnosed, you will have the condition for the rest of your life and it will gradually worsen over time. The signature symptom of Parkinson's is the frequent muscle tremors that cause victims to constantly shake. Aside from therapies and medications, there are no long-term cures.
Scientists have been studying the connection between paraquat products and Parkinson's for decades. Essentially, researchers have found that paraquat wreaks havoc on our body's cells–if it reaches an individual's brain, it will begin to damage large numbers of brain cells, which in turn makes the body much more susceptible to neurological ailments like Parkinson's or dementia.
Anyone who has used or been exposed to paraquat as part of their work duties is encouraged to seek medical attention as soon as possible, especially if they are experiencing any of the following symptoms:
Dizziness, nausea, or vomiting
Stomach pain
Inflammation of the mouth or throat
Increased heart rate
Trouble breathing or respiratory problems
Pulmonary edema
Click to contact our Mass Torts Lawyers today
Are Certain Paraquat Companies and Products Facing More Claims Than Others?
Paraquat claims are somewhat unique in the sense that it is not an individual product that is manufactured by one company. Instead, it is used by multiple companies for numerous products, which means that you will have to determine the correct product and company for your claim, and a paraquat attorney can certainly help with this. Here are some products and manufacturers that are currently facing a large number of claims:
Products
Para-SHOT
Quick-Quat
Orth-Paraquat
Devour
Firestorm
Manufacturers
Syngenta
Growmark
Chevron Phillips Chemical Co.
As of now, litigation surrounding paraquat claims is still in developmental stages. Unfortunately, the COVID pandemic has had a large impact on proceedings, but thankfully the Judicial Panel for Multidistrict Litigation filed to create MDL 3004 in order to begin the process of curating the number of overall claims. This is just another reminder that time is limited, and anyone who is considering coming forward with a claim should do so quickly.
No obligation consultations are always free.
Let us help you!

Call Now: (702) 529-1011

We are available 24/7
Complete a Free Case Evaluation form now
Questions? Call America's Paraquat Attorneys at Van Law Firm
If you have any questions regarding a potential paraquat claim, don't hesitate to contact the award-winning team of paraquat attorneys from Van Law Firm. We have the tools and the experience to help you tackle any claim, regardless of who's responsible for your damages. With over 500 5-star reviews so far, it's clear that our clients are our first priority–call our office nearest you today to schedule risk-free consultation and case review.
Client Testimonials
These guys are amazing. Helped me throughout the process. Always there when I need help. Inititailly called a law firm (the one that has lots of ads on the radio), but they declined my case. Van Law Firm accepted my case without a second thought! Kudos to Daniel, my case manager, and Amanda who expedited my payment process. Highly recommended.
Milby Mags
Got in an accident at the beginning of the year and they have been awesome, especially with it being my first accident and me being like this. They have been very communicated, stayed in contact with me the whole time, giving me updates when there were any and even when there weren't and answered any question I had. I would recommend them to anyone. Everyone I have talked to there has been very friendly. I would give them a 10 out of 10.
Ethan Gullet
They made sure that my insurance company covered what I paid for them to which included the gap for my car that was totaled. My medical costs were taken care of and reduced substantially so I was able to get more on my settlement. My case manager, Will Garcia, was always helpful in assisting me and answering any questions I had. They really did an amazing job with my case. I would definitely recommend them to anyone in need of this type of legal help. Most lawyers do not help you with the recovery of the car and rental etc. They are amazing.
Teresa Cuthbertson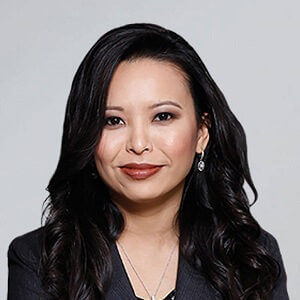 Have you been injured? We can help.
Fill out the form below, and we will get back to you very soon.