Have You Contracted Parkinson's Disease As a Result of Paraquat Exposure? Call Van Law Firm Today
As a high-volume personal injury firm, we are dedicated to serving a large number of accident victims, but those who have suffered injuries at their Washington workplace are especially in need of quality representation. One poignant example of this is the large number of agricultural workers who have developed Parkinson's disease and other complications after using weed killers that feature paraquat, a harmful chemical that has been banned by 30+ countries around the world.
Our nation relies on our agricultural industry every day, and the workers who help put food on our tables need to have the best legal services available to them when it's time to defend their rights. As such, the award-winning Washington paraquat attorneys from Van Law Firm are standing by around the clock to review your paraquat claim. When it's time to hold guilty parties liable for your damages, call (360) 200-0000 to learn more about what Van Law Firm can do for you.
For a free legal consultation with a paraquat lawyer serving Washington, call (725) 900-9000
Use and History of Paraquat
For nearly 60 years now, farmers and other agricultural workers have used the liquid herbicide known as paraquat. It is so potent that it can kill weeds on contact, and its ability to quickly clear large patches of land is why it is so widely used to this day. Products containing paraquat are typically sprayed over crops either by hand or by tractor–both methods are considered unsafe for workers' health.
One of the most unfortunate things about paraquat is that its use is actually increasing in the U.S., despite the growing evidence that it is linked to the development of Parkinson's disease and other injuries. To put it into perspective, the amount of paraquat that was used domestically more than doubled in the ten-year span from 2006 through 2016, according to the National Water-Quality Assessment Project. Perhaps the biggest reason for this is that other crop chemicals faced their own sanctions, which allowed paraquat to become even more prevalent.
As mentioned above, paraquat has long been banned in countries all over the world, including China and the European Union. Unfortunately no action has been taken as of yet to ban or restrict the use of paraquat domestically. In fact, the Environmental Protection Agency (EPA) announced in October 2020 that they felt there was currently no need for blanket restrictions and regulations.
Let us evaluate your situation and determine the best path to take to help you achieve your goals. Give our injury attorneys a call today at 360-200-0000.
Washington Paraquat Lawyer Near Me (725) 900-9000
Why Has Paraquat Been Linked to Parkinson's Disease?
Parkinson's disease is a condition that affects a victim's nervous system and motor skills. It is a chronic and progressive condition, meaning that its symptoms gradually get worse over time. The disease severely affects a victim's speech, memory, and motor skills, and the most identifiable symptom is the tremors and spasms that cause victims to constantly shake. While there are prescriptions and therapies that will help improve victims' day-to-day life, a definitive cure has yet to be developed.
The link between paraquat and Parkinson's has been studied for many years now. Although it is difficult to pinpoint exactly why the chemical is so conducive to neurological conditions, researchers believe that the problem has to do with paraquat's ability to damage brain cells at an extremely rapid rate. When large amounts of brain cells are damaged, victims become much more susceptible to complications such as Parkinson's or Alzheimer's.
Those who have used paraquat products in the course of their work duties are encouraged to seek medical attention right away, especially if any of the following symptoms are present:
Dizziness, nausea, or vomiting
Stomach pain
Inflammation of the mouth or throat
Increased heart rate
Trouble breathing or respiratory problems
Pulmonary edema
Click to contact our Washington Personal Injury Lawyers today
Which Products and Manufacturers are Facing Paraquat Claims?
One thing that makes paraquat claims a little challenging is that it is not a singular product made by a single company–rather, it is featured in numerous products made by multiple companies. Determining the party at fault for your particular claim is very important, and it is just one of the reasons why potential claimants should speak with paraquat attorneys. Here are some of the most common products and companies that have been cited in paraquat claims:
Products
Para-SHOT
Quick-Quat
Orth-Paraquat
Devour
Firestorm
Manufacturers
Syngenta
Growmark
Chevron Phillips Chemical Co.
Currently, paraquat litigation is still in developmental stages. As you can probably imagine, the ongoing COVID pandemic has largely hindered proceedings, but the Judicial Panel for Multidistrict Litigation did create MDL 3004 in efforts to begin streamlining the large number of claims that continue to roll in. This indicates that time is running out for those who wish to submit their claim, so if you are considering coming forward it's best to do so as soon as possible.
No obligation consultations are always free.
Let us help you!

Call Now: (360) 200-0000

We are available 24/7
Complete a Free Case Evaluation form now
Connect With Washington's Best Paraquat Attorneys Now
If you or a loved one has developed Parkinson's disease or other complications after exposure to paraquat products, you will need to find qualified counsel as soon as possible. Fortunately, the Washington paraquat attorneys from Van Law Firm are ready to help you recover the compensation you and your family deserves. We've helped countless accident victims defend their rights, and we're ready to do the same for you. Call us today at (360) 200-0000 to schedule a free and confidential consultation
Client Testimonials
These guys are amazing. Helped me throughout the process. Always there when I need help. Inititailly called a law firm (the one that has lots of ads on the radio), but they declined my case. Van Law Firm accepted my case without a second thought! Kudos to Daniel, my case manager, and Amanda who expedited my payment process. Highly recommended.
Milby Mags
Got in an accident at the beginning of the year and they have been awesome, especially with it being my first accident and me being like this. They have been very communicated, stayed in contact with me the whole time, giving me updates when there were any and even when there weren't and answered any question I had. I would recommend them to anyone. Everyone I have talked to there has been very friendly. I would give them a 10 out of 10.
Ethan Gullet
They made sure that my insurance company covered what I paid for them to which included the gap for my car that was totaled. My medical costs were taken care of and reduced substantially so I was able to get more on my settlement. My case manager, Will Garcia, was always helpful in assisting me and answering any questions I had. They really did an amazing job with my case. I would definitely recommend them to anyone in need of this type of legal help. Most lawyers do not help you with the recovery of the car and rental etc. They are amazing.
Teresa Cuthbertson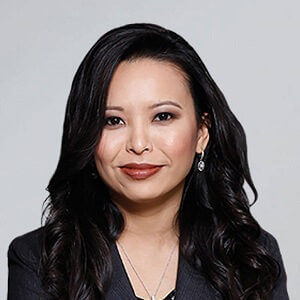 Have you been injured? We can help.
Fill out the form below, and we will get back to you very soon.