We understand the importance of finding the right wrongful death lawyer in Washington. When a loved one is lost due to someone else's negligence, we know the pain and frustration that can follow. That's why we're here to help you navigate the legal process and seek justice and compensation for your loss. Our experienced team is ready to guide you through this difficult time and fight for your rights. For comprehensive support in other personal injury matters, our Washington personal injury lawyers at Van Law Firm are equipped to provide expert legal representation and advice.
Key Takeaways
Wrongful death laws in Washington provide compensation to eligible individuals.

Hiring a wrongful death lawyer with experience and expertise is crucial.

Steps to take after the loss of a loved one include seeking grief counseling and organizing necessary documentation.

Common types of wrongful death cases in Washington include medical malpractice, accidents caused by negligence, product liability, and premises liability.
For a free legal consultation with a wrongful death lawyer serving Washington, call (725) 900-9000
Understanding Wrongful Death Laws in Washington
In Washington, we must familiarize ourselves with the laws surrounding wrongful death through an understanding of the legal framework. When a loved one dies due to the negligence or intentional act of another person or entity, compensation may be available to eligible individuals.
To establish eligibility for compensation, certain criteria must be met. First, the death must have been caused by the wrongful act or negligence of another. Second, surviving family members, such as spouses, children, or parents, must have suffered damages as a result of the death.
To prove negligence, it is necessary to demonstrate that the responsible party owed a duty of care to the deceased, failed to meet that duty and that this failure directly caused the death. Understanding these key elements is vital when navigating the legal process surrounding wrongful death cases in Washington.
Washington Wrongful Death Lawyer Near Me (725) 900-9000
Factors to Consider When Hiring a Wrongful Death Lawyer
One important factor to consider when hiring a wrongful death lawyer is the level of experience they have in handling similar cases. Gaining legal representation in a wrongful death case is crucial for obtaining justice and compensation for the loss of a loved one.
Evaluating the experience and expertise of a lawyer is essential to ensure they possess the necessary knowledge and skills to effectively handle your case. Look for a lawyer who has a track record of successfully representing clients in wrongful death lawsuits.
Consider their years of experience, their familiarity with the legal system, and their understanding of the specific laws and regulations governing wrongful death cases in your state.
By carefully evaluating these factors, you can choose a wrongful death lawyer who will provide you with the best chance of achieving a favorable outcome.
Click to contact our Washington Personal Injury Lawyers today
Steps to Take After the Loss of a Loved One
After hiring a wrongful death lawyer, it is important for us to take immediate steps to navigate the aftermath of losing a loved one. Here are three essential steps to consider:
Seek grief counseling: Dealing with the loss of a loved one can be overwhelming, and it is crucial to prioritize our emotional well-being. Grief counseling can provide a safe space to express our feelings, process our grief, and receive support from trained professionals.
Address estate planning: It is essential to review and update the deceased's estate planning documents, such as wills, trusts, and beneficiaries. Working with an experienced estate planning attorney can help ensure that the deceased's wishes are carried out and that their assets are distributed correctly.
Gather necessary documentation: Collecting important documents related to the deceased's assets, debts, and insurance policies will be crucial for settling their estate. This may include financial records, property titles, and life insurance policies. Organizing these documents will facilitate the legal process and ensure a smoother transition.
Complete a Free Case Evaluation form now
Common Types of Wrongful Death Cases in Washington
We frequently handle various types of wrongful death cases in Washington. When it comes to the wrongful death lawsuit process, it is crucial to prove negligence in a wrongful death case.
One common type of wrongful death case we encounter is medical malpractice. This occurs when a healthcare professional's negligence leads to the death of a patient. Another common type is accidents caused by negligence, such as car accidents or workplace accidents. These cases involve proving that the responsible party failed to exercise reasonable care, resulting in the death of an individual.
Product liability cases also fall under wrongful death claims, where a defective product leads to fatal injuries. Lastly, wrongful death cases can arise from premises liability, such as slip and fall accidents that result in death.
Seeking Justice and Compensation for Your Loss
To seek justice and compensation for your loss, our goal as Washington wrongful death lawyers is to advocate for your rights and hold the negligent party accountable. We understand that losing a loved one is an incredibly difficult and painful experience.
Our team is here to guide you through the grieving process and the legal process, providing you with the support and representation you need. Here are three ways we can assist you in seeking justice and compensation:
Thorough Investigation: We will conduct a comprehensive investigation into the circumstances surrounding your loved one's death to gather evidence and build a strong case.
Skillful Negotiation: We will negotiate with insurance companies and the responsible party's legal team to ensure you receive fair compensation for your loss.
Courtroom Representation: If necessary, we will take your case to court and skillfully represent your interests, fighting for justice on your behalf.
We are committed to helping you navigate this challenging time and seeking the justice and compensation you deserve.
Frequently Asked Questions
What Are the Time Limits for Filing a Wrongful Death Lawsuit in Washington?
Time limits for filing a wrongful death lawsuit vary depending on legal requirements. It's crucial to understand these limits and consult with a Washington wrongful death lawyer to ensure your case is filed within the required timeframe.
Can I File a Wrongful Death Lawsuit If My Loved One Died Due to Medical Malpractice?
Yes, we can file a wrongful death lawsuit if a loved one dies due to medical malpractice. Factors such as lost income, medical expenses, and emotional pain are considered when seeking compensation.
What Factors Determine the Amount of Compensation in a Wrongful Death Case?
Factors such as the deceased's age, earning potential, and the impact on surviving family members determine the compensation amount in a wrongful death case. We strive to provide objective and impartial guidance in such difficult situations.
Can I Sue for Wrongful Death If My Loved One Died in a Car Accident Caused by a Drunk Driver?
Yes, you can sue for wrongful death if your loved one died in a car accident caused by a drunk driver. The legal process involves determining liability and seeking compensation for your loss.
Is It Possible to Bring a Wrongful Death Claim if My Loved One Died While Participating in a Dangerous Recreational Activity?
Yes, it is possible to bring a wrongful death claim if a loved one dies while participating in a dangerous recreational activity. Liability for wrongful death in recreational activities can be pursued in certain circumstances.
Conclusion
In conclusion, understanding the wrongful death laws in Washington and seeking the assistance of a qualified wrongful death lawyer are crucial steps to take after the loss of a loved one.
By considering factors such as experience, expertise, and reputation, you can make an informed decision when hiring a lawyer. It is important to remember that seeking justice and compensation for your loss is possible, and you do not have to face this difficult situation alone.
Client Testimonials
These guys are amazing. Helped me throughout the process. Always there when I need help. Inititailly called a law firm (the one that has lots of ads on the radio), but they declined my case. Van Law Firm accepted my case without a second thought! Kudos to Daniel, my case manager, and Amanda who expedited my payment process. Highly recommended.
Milby Mags
Got in an accident at the beginning of the year and they have been awesome, especially with it being my first accident and me being like this. They have been very communicated, stayed in contact with me the whole time, giving me updates when there were any and even when there weren't and answered any question I had. I would recommend them to anyone. Everyone I have talked to there has been very friendly. I would give them a 10 out of 10.
Ethan Gullet
They made sure that my insurance company covered what I paid for them to which included the gap for my car that was totaled. My medical costs were taken care of and reduced substantially so I was able to get more on my settlement. My case manager, Will Garcia, was always helpful in assisting me and answering any questions I had. They really did an amazing job with my case. I would definitely recommend them to anyone in need of this type of legal help. Most lawyers do not help you with the recovery of the car and rental etc. They are amazing.
Teresa Cuthbertson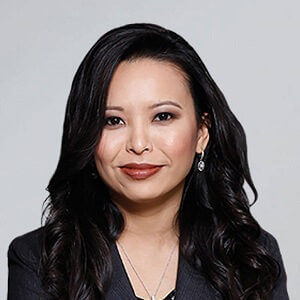 Have you been injured? We can help.
Fill out the form below, and we will get back to you very soon.