Did Someone You Love Die As a Result of Another's Negligence? Contact Van Law Firm Right Away
All injuries can heal at least to a certain extent, but once a person has died, a line is crossed that can't be undone. Oftentimes victims' loved ones are left to sort through the damage, and this can be overwhelming, especially as expenses start to pile up. Fortunately, the elite team of Centennial Hills wrongful death attorneys from Van Law Firm can help your family recover from the devastating loss you've suffered by holding liable parties responsible for the damages they've caused. Our dedicated and hardworking staff will take on as much of the work related to your case as possible, so you can focus on spending time with your loved ones.
We can recover any and all forms of compensation you may be entitled to, including non-economic losses and even punitive damages, if applicable. With that in mind, we fully understand that no settlement can truly compensate you for the death of your loved one, but we aim to bring families a much-needed sense of validation by bringing negligent parties to justice. Call (725) 900-9000 today to schedule a no-cost, no-obligation consultation and case review.
Let us evaluate your situation and determine the best path to take to help you achieve your goals. Give our injury attorneys a call today at 725-900-9000.
For a free legal consultation with a wrongful death lawyer serving Centennial Hills, call (725) 900-9000
When is a Wrongful Death Claim Warranted?
Anytime an individual loses their life because of the negligence or misconduct of another, the family of the deceased can pursue a wrongful death claim so that they can recover financial compensation for the damages they suffered after their loved one's death. In most cases, an immediate family member will initiate a claim–this can be done by a spouse, child, parent, or legal guardian.
For those who aren't familiar, wrongful death claims are civil actions, not criminal. In other words, these cases are concerned with financial compensation, not charges or sentences. Claimants are only obligated to prove negligence, which is a much lower bar. Keep in mind, however, that a civil wrongful death claim can run concurrently with a criminal case, or even after if the defendant was found to be not guilty.
No obligation consultations are always free.
Let us help you!

Call Now:(725) 900-9000

We are available 24/7
Centennial Hills Wrongful Death Lawyer Near Me (725) 900-9000
Various Kinds of Nevada Wrongful Death Cases
The term "wrongful death" can make people envision brutal images of murder, when in reality there are numerous ways in which an individual may be wrongfully killed. Here are some of the most common examples of accidents involving death:
Deaths related to motor vehicle accidents
Complications from defective products, drugs, or medical devices
Medical malpractice
Deaths related to structures or falling objects
Frequent exposure to harmful chemicals, gases, or substances
Click to contact our Centennial Hills Personal Injury Lawyers today
What Constitutes a Successful Wrongful Death Claim in Nevada?
Death is the most severe injury one can sustain, so most wrongful death claims are centered around large sums of money, sometimes in the millions. Due to the stakes being so high, there are certain elements that claimants must meet in order to have a successful wrongful death claim, and those elements include:
There must be a confirmed death. Injuries can be very severe, causing paralysis, brain damage or disfigurement, but if an individual did not die, a wrongful death claim cannot be filed.
The individual's death must be directly attributed to the negligence or recklessness of another. Deaths are obviously tragic, but a claim is only warranted if another person or entity can be found liable.
The family members who are filing the claim must be able to prove that they suffered damages because of their loved one's death. Wrongful death claims are civil actions, meaning they are concerned with money and not criminal charges. If no money was lost, there is no claim.
When the claim is filed, there must be a representative in place to represent the estate of the individual who passed. This is typically an immediate family member, such as a spouse, child, or parent.
Complete a Free Case Evaluation form now
Connect With Experienced Centennial Hills Wrongful Death Attorneys Now
If the negligence or recklessness of another caused someone you loved to be wrongfully killed, you have a right to recover compensation. Our award-winning Centennial Hills wrongful death attorneys can help your family get much-needed closure by holding liable parties accountable for your loved one's death. We can recover all forms of compensation, including non-economic damages like loss of spouse. Call (725) 900-9000 today to learn more about VLF can help your family rebuild after an unnecessary tragedy.
Client Testimonials
These guys are amazing. Helped me throughout the process. Always there when I need help. Inititailly called a law firm (the one that has lots of ads on the radio), but they declined my case. Van Law Firm accepted my case without a second thought! Kudos to Daniel, my case manager, and Amanda who expedited my payment process. Highly recommended.
Milby Mags
Got in an accident at the beginning of the year and they have been awesome, especially with it being my first accident and me being like this. They have been very communicated, stayed in contact with me the whole time, giving me updates when there were any and even when there weren't and answered any question I had. I would recommend them to anyone. Everyone I have talked to there has been very friendly. I would give them a 10 out of 10.
Ethan Gullet
They made sure that my insurance company covered what I paid for them to which included the gap for my car that was totaled. My medical costs were taken care of and reduced substantially so I was able to get more on my settlement. My case manager, Will Garcia, was always helpful in assisting me and answering any questions I had. They really did an amazing job with my case. I would definitely recommend them to anyone in need of this type of legal help. Most lawyers do not help you with the recovery of the car and rental etc. They are amazing.
Teresa Cuthbertson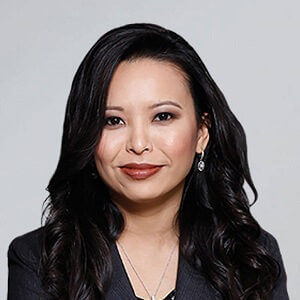 Have you been injured? We can help.
Fill out the form below, and we will get back to you very soon.