Were You Injured in a Nevada Swimming Pool Accident? Contact Van Law Firm Today
Swimming and other water-related activities are a popular hobby and pastime here in southern Nevada, thanks in large part to the friendly climate and year-round availability of pools and other facilities. Swimmers of all ages and abilities are in and around both public and private pools each year, and unfortunately, that means a constant stream of swimming pool-related injuries and accidents. Water borne accidents can result in serious injuries of complications, including paralysis, brain damage, or even death.
Thankfully for injured Nevada swimmers, the award-winning Centennial Hills swimming pool injury attorneys from Van Law Firm are standing by to help defend your rights and hold liable parties accountable for your damages. We've helped innumerable swimmers recover compensation for both public and private pool accidents, and we're ready to help you when you need it most. Call (725) 900-9000 today to schedule a free consultation and case review.
Let us evaluate your situation and determine the best path to take to help you achieve your goals. Give our injury attorneys a call today at 725-900-9000.
For a free legal consultation with a swimming pool injury lawyer serving Centennial Hills, call (725) 900-9000
Common Injuries Suffered in Centennial Hills Swimming Pool Accidents
Drownings and near-drownings are definitely the most widely-known swimming pool injury, but in reality there are a wide variety of injuries and ailments that swimmers can suffer in an accident, such as:
Diving Board Injuries
Swimming Pool Slide Injuries
Slips and Falls
Pool Toy Entrapment
Suction Entrapment
Electrocution
Pool Drain Injuries
Chemical Irritations and Injuries
No obligation consultations are always free.
Let us help you!

Call Now:(725) 900-9000

We are available 24/7
Centennial Hills Swimming Pool Injury Lawyer Near Me (725) 900-9000
Swimming Pool Accidents in Private vs. Public Pools
Public
Anytime an individual pays money in order to gain admittance to a property or facility that features a swimming pool, they are then legally referred to as "invitees," which means that they are owed a duty of care on behalf of the property owner. The phrase "duty of care" essentially means that owners are obligated to provide and uphold a safe environment that is free of unknown hazards. There are numerous obligations all public pool owners must adhere to as part of this duty, including:
Constant inspections of the pool and its systems
Continuously searching for hazards and fixing them quickly
Maintaining an adequate number of safety and maintenance personnel both on-site and on staff
Holding regular trainings on safety practices
Formulating and implementing emergency protocols
Ensuring that all pool systems are always operated according to standard
Immediately notifying guests of any hazards or issues
With regards to public pools and facilities, lifeguards and the rules surrounding them are extremely important for swimmer safety. There must be guards on staff for any swimming facility that either admits unsupervised children or features a pool with a surface area greater than 2,000 feet. Additionally, a guard must be present whenever a pool is at 80 percent of its maximum capacity or more, and rotations must be done so that no one guard is on active watch duty for more than 60 minutes at a time. Anytime a lifeguard is stationed in water three feet in depth or more, they must have a rescue device with them.
All of that being said, property owners don't get a pass from accident liability just because lifeguards were present. In the U.S., all lifeguards nationwide are expected to be able to follow the "10/20" rule, meaning that problems should be spotted within 10 seconds and addressed within an additional 20. As such, all towers and guard stations should provide an unobstructed path to the swimming area, and they should be stationed in such a way so that guards can see the entire perimeter and bottom of the pool.
Public pools and swimming facilities must also carry the requisite safety equipment on site to help in the event of an accident, including:
A reaching pole that is 12 to 16 feet long
A rescue throwing device that is approved by the Coast Guard
A spinal injury board
PPE such as masks, gloves, and first aid
Private
Whenever a homeowner accepts guests onto their property with either the explicit or implicit intention of swimming, that also creates a duty of care on behalf of the homeowner, but to a lesser extent. So, there is still an obligation to provide a safe environment and inform visitors of potential dangers, but there are no expectations in terms of lifeguards or safety personnel.
The best thing homeowners can do as far as pool safety is to invest in fencing or a proper cover. This is to prevent any potential "attractive nuisance" scenarios–essentially, if a child gains access to something they shouldn't and subsequently injures themselves, such as a loaded gun or uncovered pool, the homeowner is then liable for their injuries, even if the child acted without permission. It's a good idea to get in the habit of supervising all swimming activities, and to properly cover the pool or lock the gate once swimming is over.
Click to contact our Centennial Hills Personal Injury Lawyers today
Injured in a Swimming Pool Accident? Contact Van Law Firm Right Away
All accidents are unfortunate, but swimming pool-related injuries can be especially painful and traumatizing for anyone, regardless of swimming acumen. The majority of swimming pool accidents unfold in seconds, but the effects can be devastating. Fortunately, the award-winning Centennial Hills swimming pool injury attorneys from Van Law Firm are standing by to help. We've recovered over $50 million for our clients so far, and we're always looking for ways to help those in need. Call (725) 900-9000 today to schedule a risk-free consultation and case review.
Client Testimonials
These guys are amazing. Helped me throughout the process. Always there when I need help. Inititailly called a law firm (the one that has lots of ads on the radio), but they declined my case. Van Law Firm accepted my case without a second thought! Kudos to Daniel, my case manager, and Amanda who expedited my payment process. Highly recommended.
Milby Mags
Got in an accident at the beginning of the year and they have been awesome, especially with it being my first accident and me being like this. They have been very communicated, stayed in contact with me the whole time, giving me updates when there were any and even when there weren't and answered any question I had. I would recommend them to anyone. Everyone I have talked to there has been very friendly. I would give them a 10 out of 10.
Ethan Gullet
They made sure that my insurance company covered what I paid for them to which included the gap for my car that was totaled. My medical costs were taken care of and reduced substantially so I was able to get more on my settlement. My case manager, Will Garcia, was always helpful in assisting me and answering any questions I had. They really did an amazing job with my case. I would definitely recommend them to anyone in need of this type of legal help. Most lawyers do not help you with the recovery of the car and rental etc. They are amazing.
Teresa Cuthbertson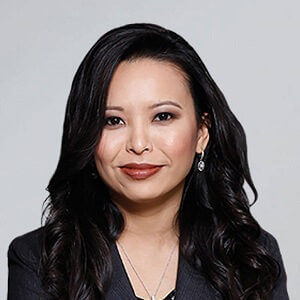 Have you been injured? We can help.
Fill out the form below, and we will get back to you very soon.