Drowning is a tragedy that steals the lives of many adults and children throughout Nevada. Along with the tremendous grief of losing a loved one, the victim's family also has to face significant financial strain imposed on them by this accident. Most of these cases are preventable and result from poor supervision, not enforcing safety measures, and negligence in other areas.
If you or a loved one suffered injuries or passed away in a drowning accident, our Centennial Hills, NV pool drowning lawyer is here to help. At Van Law Firm, we can work to prove the negligence of the property owner and help you attain fair compensation that covers the damages you faced.
You Can Seek a Recovery for Your Losses in a Pool Drowning Accident
If you were injured or lost a loved one to a swimming pool accident, you may face many painful challenges at this time. Although compensation cannot undo the tragedy and its aftermath, it may provide some relief that can help pay the incident-related bills and assist you in moving forward during this challenging time.
Some of the damages you may recover include:
Medical bills
Rehabilitation costs
Lost income
Diminished earning capacity
Out-of-pocket expenses
Home health care expenses
Assistive devices
Pain and suffering
Post-traumatic stress disorder (PTSD)
Anxiety and depression
If your loved one passed away in the drowning accident, we can help you secure compensation for damages such as:
Your loved one's final medical expenses
Lost income to your family
Funeral and burial expenses
Pain and suffering
Loss of companionship for surviving spouse
Loss of guidance and companionship for surviving children
Our lawyer can fully examine your case and consult with experts to determine the extent of the drowning accident's impact. Once we have the compensable damages identified, we will calculate your case's value, which we will strive to obtain from the liable insurance company or directly from the at-fault party.
For a free legal consultation with a drowning accidents lawyer serving Centennial Hills, call (725) 900-9000
Our Pool Drowning Lawyer Can Handle Your Case in Centennial Hills
If you have considered taking legal actions against those responsible for your or your loved ones suffering, we are here to help with all aspects of filing a personal injury claim or a wrongful death lawsuit. Having our Centennial Hills, NV pool drowning attorney by your side eliminates the stress of handling the unfamiliar and intricate legal system on your own.
Here is what our pool drowning lawyers in Centennial Hills, NV do for clients and their families:
Determine the Cause of Drowning
Demonstrating how someone else's negligence caused a drowning accident is crucial for your case. Did the property owner lag in the pool's maintenance? Was the lifeguard not paying attention? Our lawyer will examine the evidence in your accident to identify the liable parties to hold accountable.
Determine the Damages You Suffered
You can seek a recovery for the financial losses that arose from your drowning accident. Additionally, there are physical and emotional damages you can seek compensation for. Our attorney can review your case and uncover the full range of economic and non-economic losses you suffered so that you are appropriately compensated.
Represent Your Best Interest When Fighting for a Settlement
Your attorney will relentlessly negotiate for the settlement you need and deserve from the liable insurance provider. We will not shy away from a lawsuit or taking your case to trial if those avenues would bring a better financial result beyond what's attainable through the liable insurance provider.
Offer Legal Representation on a Contingency-Fee Basis
Sudden injuries and death can bring a significant financial strain on people's lives. This is why our services are available on a contingency-fee-basis. You owe no upfront legal fees for retaining our services unless and until we win a settlement.
Our Centennial Hills, NV pool attorney is prepared to protect your family's right to seek damages. We can manage the entire claims process.
Centennial Hills Drowning Accident Lawyer Near Me (725) 900-9000
Our Attorney Handles Many Types of Swimming Pool Injuries in Nevada
Whether the drowning occurred at a public or a private pool, Van Law's legal team has the expertise and resources to represent victims and families of drowning cases in and around Centennial Hills.
We know how to represent you in cases involving:
Neighborhood, apartment, community, or condominium pools
Hotel and motel swimming pools
Parks
Private pools
Other public pools
Many preventable circumstances allow tragedies such as drowning to happen. We represent victims and families after drowning incidents that occurred due to:
Overcrowding of the pool
No lifeguard present on duty
Poorly trained lifeguards
Defective ladder, slide, or diving board
Defective or insufficient life-saving equipment
Inadequate or broken fence and gate
Slippery surface around the pool
Lack of clear warning signs notifying the visitors of rules or potential dangers
Whatever the circumstances, if you or a loved one was hurt or died in a pool drowning incident, we are here to investigate and uncover what happened and help you collect the compensation you deserve.
Click to contact our Centennial Hills Swimming Pool Injury Lawyers today
Let Us Seek Justice and Compensation Before the Deadline
In Nevada, you generally only have two years from the date of the incident to file a personal injury claim or lawsuit against the at-fault party, per NRS § 11.190(4)(e). If you miss this deadline, the court may dismiss your claim, and the insurance will have no obligation to cover your losses.
We urge you to contact our attorney as soon as possible so we can begin gathering evidence to build a strong case against those liable for your or your family's harm.
Complete a Free Case Evaluation form now
Get Help from a Pool Drowning Attorney in Centennial Hills, Nevada
At Van Law Firm, the pool drowning attorneys on our team represent victims and their surviving family members in Centennial Hills, NV. Call us or fill out our online form to set up a free case review with our team. We will discuss your case, explain your legal options, and tell you how we can help your family. Our team wants to seek the justice you deserve.
Client Testimonials
These guys are amazing. Helped me throughout the process. Always there when I need help. Inititailly called a law firm (the one that has lots of ads on the radio), but they declined my case. Van Law Firm accepted my case without a second thought! Kudos to Daniel, my case manager, and Amanda who expedited my payment process. Highly recommended.
Milby Mags
Got in an accident at the beginning of the year and they have been awesome, especially with it being my first accident and me being like this. They have been very communicated, stayed in contact with me the whole time, giving me updates when there were any and even when there weren't and answered any question I had. I would recommend them to anyone. Everyone I have talked to there has been very friendly. I would give them a 10 out of 10.
Ethan Gullet
They made sure that my insurance company covered what I paid for them to which included the gap for my car that was totaled. My medical costs were taken care of and reduced substantially so I was able to get more on my settlement. My case manager, Will Garcia, was always helpful in assisting me and answering any questions I had. They really did an amazing job with my case. I would definitely recommend them to anyone in need of this type of legal help. Most lawyers do not help you with the recovery of the car and rental etc. They are amazing.
Teresa Cuthbertson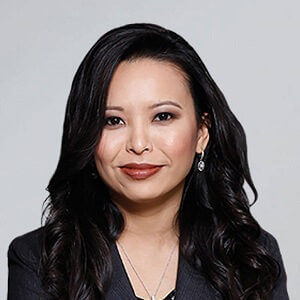 Have you been injured? We can help.
Fill out the form below, and we will get back to you very soon.