Did a Defective Drug or Medical Device Cause You to Suffer Injury? Contact VLF Now
As much as we may try to avoid it, the pharmaceutical industry is all around us–in fact, the majority of Nevadans are currently taking at least one prescribed medication or utilize some sort of medical device. That being said, we operate under the assumption that the people and organizations in charge of testing and reviewing these products do so diligently and with patients' safety in mind, but unfortunately that is not always the case. More defective drugs and medical devices are popping continuously, and victims may be wondering where to turn during this stressful and painful time in their lives.
Thankfully, the experienced Centennial Hills defective drug and medical device attorneys from Van Law Firm are standing by to help accident victims and their families recover the compensation they deserve. With over $50 million recovered thus far and 500+ 5-star reviews, our reputation for excellence speaks for itself. Call (725) 900-9000 to learn more about how VLF can help.
Let us evaluate your situation and determine the best path to take to help you achieve your goals. Give our injury attorneys a call today at 725-900-9000.
For a free legal consultation with a defective drugs and medical devices lawyer serving Centennial Hills, call (725) 900-9000
How Do Harmful Drugs and Medical Devices Slip Through the Cracks?
The U.S. Food and Drug Administration (FDA) is the agency primarily in charge of testing and vetting medical products for public use. For the most part, the agency works hard to thoroughly research and investigate potential products, and the process for each individual product usually takes multiple years and several stages of approval.
However, there is no selection process that can encompass everything, and new issues with drugs and medical devices arise constantly. For those who may be unfamiliar, there are several ways in which a drug or device may be deemed as being defective or dangerous, and the most common include:
False, misleading, or incomplete warning labels and advertising
Faulty design features
Negligent manufacturing elements
Poor storage and distribution systems
Whenever a large number of complaints are filed against the same manufacturer for the same product, the agency conducts an investigation. If there is sufficient evidence to say that consumers should avoid a certain product, the agency then announces a formal recall.
Anytime a consumer is injured by a defective drug or device, they are eligible to come forward with a claim against the manufacturer responsible for designing and distributing the product in question. If the consumer dies as a result, their surviving family members may also file a wrongful death lawsuit if applicable.
No obligation consultations are always free.
Let us help you!

Call Now:(725) 900-9000

We are available 24/7
Centennial Hills Defective Drugs and Medical Devices Lawyer Near Me (725) 900-9000
Things to Consider When Filing a Nevada Defective Drug or Device Claim
Even though drugs and devices will obviously have unique defects, the claims that are filed will be similar as far as the elements involved. Any Centennial Hills residents who are considering filing a defective drug or medical device claim should consider compiling the following materials:
Established use of drug or device: It may sound obvious, but a product liability claim can't be filed unless you can definitively prove that you actually used the product. This is done by reviewing medical records, receipts, or surgical paperwork.
Proven injuries or complications: Next, you must be able to show that you did suffer demonstrable injuries or complications after using the product as it was intended. These additional complications can range from simple pain and suffering, all the way up to serious conditions and even death.
Demonstrable correlation: The final element required for a successful claim would be a provable link between the product's defect and the claimant's injuries. In other words, can you prove definitively that the injuries in question were directly related to the product's defects? To give an example, you could not successfully argue that your broken arm was caused by your thyroid medication.
Click to contact our Centennial Hills Personal Injury Lawyers today
Examples of Drugs and Devices We Are Currently Pursuing
New cases of defective drugs and medical devices arise constantly, and we make sure to stay on top of all the latest trends and cases, so that we can always be in a position to help accident victims when they need us. Here are some of the drugs and devices we are currently pursuing:
Drugs:
Zantac
Elmiron
Truvada
Xeljanz
Devices:
Hernia mesh implants
ParaGard IUDs
Allergan textured breast implants
St. Jude implantable defibrillators
Complete a Free Case Evaluation form now
Contact Centennial Hills' Most Trusted Defective Drug and Medical Device Attorneys
If you or a loved one has suffered injuries or complications after using a defective drug or medical device, you will need to find experienced representation in order to defend your rights and recover the compensation your injuries warrant. Fortunately for injured Nevadans, the best defective drug and medical device attorneys in Centennial Hills are right around the corner–Van Law Firm has established themselves as the best and fastest-growing personal injury firm in the state, and we're ready to help you when you need it most. Call (725) 900-9000 for more information.
Client Testimonials
These guys are amazing. Helped me throughout the process. Always there when I need help. Inititailly called a law firm (the one that has lots of ads on the radio), but they declined my case. Van Law Firm accepted my case without a second thought! Kudos to Daniel, my case manager, and Amanda who expedited my payment process. Highly recommended.
Milby Mags
Got in an accident at the beginning of the year and they have been awesome, especially with it being my first accident and me being like this. They have been very communicated, stayed in contact with me the whole time, giving me updates when there were any and even when there weren't and answered any question I had. I would recommend them to anyone. Everyone I have talked to there has been very friendly. I would give them a 10 out of 10.
Ethan Gullet
They made sure that my insurance company covered what I paid for them to which included the gap for my car that was totaled. My medical costs were taken care of and reduced substantially so I was able to get more on my settlement. My case manager, Will Garcia, was always helpful in assisting me and answering any questions I had. They really did an amazing job with my case. I would definitely recommend them to anyone in need of this type of legal help. Most lawyers do not help you with the recovery of the car and rental etc. They are amazing.
Teresa Cuthbertson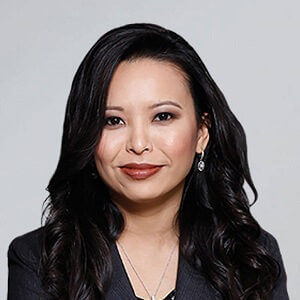 Have you been injured? We can help.
Fill out the form below, and we will get back to you very soon.