Did You Suffer Injuries After Using Defective or Dangerous Products? Contact VLF Today
You only have to take one step into a modern superstore to realize that patrons have more choices to make than ever before. As consumers, it's our right to choose which products we use based on factors like price, quality, versatility, and more. We make these choices with the confidence that every product available to us has been properly tested to ensure its safety and efficacy, but unfortunately, more Centennial Hills residents are injured by dangerous and defective products on a consistent basis.
Every business and manufacturer has an obligation to ensure that their products are designed and distributed with the utmost level of care and caution, and when they fail to uphold this standard, consumers deserve to be fairly compensated. Filing a product liability claim against a large company can feel like an insurmountable task, but luckily for claimants, the elite Centennial Hills product liability attorneys from Van Law Firm are here to help. We've been defending the rights of Nevada consumers for nearly ten years now, and we have the knowledge and resources to take on anyone who is liable for defective products. Call (725) 900-9000 to get started with a free consultation.
Let us evaluate your situation and determine the best path to take to help you achieve your goals. Give our injury attorneys a call today at 725-900-9000.
For a free legal consultation with a product liability lawyer serving Centennial Hills, call (725) 900-9000
Understanding Nevada's Product Liability Laws
The state of Nevada currently recognizes four main categories of product liability. Claimants should note that their claim may fall into more than one category, which include:
Negligence
The concept of negligence applies to all personal injury claims, but it is also recognized as a type of product liability. Essentially, if a claimant files a claim under general negligence, they must then prove that: 1) they were owed a duty of care from the defendant, 2) the defendant somehow breached this duty, 3) this breach caused the claimant to suffer injury, and 4) the claimant suffered demonstrable damages.
Strict Liability
Nevada also enforces a policy referred to as strict liability, which is commonly seen for product liability cases. It is essentially a variation of general negligence, except the criteria is somewhat different–strict liability claimants must show that: 1) there was a definitive defect with the product in question, 2) that defect was present before the product left the defendant's supervision, 3) the consumer (plaintiff) used the product correctly, and 4) the defect then caused the claimant's injuries.
Fraud or Intentional Misrepresentation
These claims are somewhat obvious, as anytime a company is discovered to have ignored warnings, concealed or misrepresented information, or utilized misleading or false advertising, they become vulnerable to product liability claims.
Breach of Warranty
A large percentage of products have either implicit or explicit warranties, and even though they are sometimes seen as a sales gimmick, they really can help you in a bad situation. If a defective product caused you to suffer injuries and there was a warranty involved, you may have a successful breach of warranty claim.
No obligation consultations are always free.
Let us help you!

Call Now:(725) 900-9000

We are available 24/7
Centennial Hills Product Liability Lawyer Near Me (725) 900-9000
Ensuring Claimants are Fairly Compensated for Product Liability Claims
Businesses and manufacturers are just like everyone else, in that they will never willingly accept fault. They have a lot of defenses to fall back on, and they will usually allege that the consumer misused the product or didn't exhibit the proper level of responsibility. If you've been injured after using a defective or dangerous product, it can be extremely intimidating and deflating to be confronted by large, powerful companies, and their excuses only make things worse. Thankfully, we're standing by ready to help.
The experienced and versatile legal team from Van Law Firm is extremely familiar with the ins and outs of Nevada's product liability laws, and we can take on any company who may be liable for your injuries. If your claim centers around manufacturing defects, false or misleading representation, design flaws, or anything else related to defective products, we can help. Our clients can rest assured that we fight for each and every form of compensation they may be entitled to, including:
Medical expenses
Lost income
Pain and suffering
Wrongful death
Punitive damages
Click to contact our Centennial Hills Personal Injury Lawyers today
Contact the Award-Winning Centennial Hills Product Liability Attorneys From VLF
If you've suffered injuries after using a harmful or defective product, don't let the negligence of manufacturers derail your life. Instead, protect your rights by contacting the award-winning Centennial Hills product liability attorneys from Van Law Firm. We've helped countless accident victims recover their rightful compensation, and we're ready to help you too–call us today (725) 900-9000 for more information.
Client Testimonials
These guys are amazing. Helped me throughout the process. Always there when I need help. Inititailly called a law firm (the one that has lots of ads on the radio), but they declined my case. Van Law Firm accepted my case without a second thought! Kudos to Daniel, my case manager, and Amanda who expedited my payment process. Highly recommended.
Milby Mags
Got in an accident at the beginning of the year and they have been awesome, especially with it being my first accident and me being like this. They have been very communicated, stayed in contact with me the whole time, giving me updates when there were any and even when there weren't and answered any question I had. I would recommend them to anyone. Everyone I have talked to there has been very friendly. I would give them a 10 out of 10.
Ethan Gullet
They made sure that my insurance company covered what I paid for them to which included the gap for my car that was totaled. My medical costs were taken care of and reduced substantially so I was able to get more on my settlement. My case manager, Will Garcia, was always helpful in assisting me and answering any questions I had. They really did an amazing job with my case. I would definitely recommend them to anyone in need of this type of legal help. Most lawyers do not help you with the recovery of the car and rental etc. They are amazing.
Teresa Cuthbertson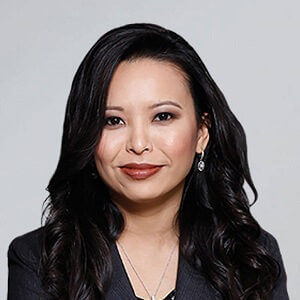 Have you been injured? We can help.
Fill out the form below, and we will get back to you very soon.