When a consumer product is defective or dangerous, it can cause serious injuries or even death. While the Consumer Product Safety Commission often recalls defective products to protect consumers, not all dangerous products are recalled—some remain on the market. 
If you believe you suffered injuries because of any of the products involved in dangerous product lawsuits, consult a mass torts attorney to learn more about your legal options. Consider these top product liability lawsuits and mass torts: 
3M Combat Arms Earplugs
Thousands of military members used 3M dual-ended Combat Arms earplugs for over a decade, and many suffered hearing loss and other symptoms as a result. Aearo Technologies Inc., a subsidiary of 3M Company, manufactured these earplugs and supplied them to the U.S. military for training and combat. They were issued to soldiers deployed in Iraq and Afghanistan during this time.  
3M never recalled the earplugs but stopped making them several years ago. Since then, many service members and veterans have sued 3M because they suffered hearing damage, tinnitus, hearing loss, and other related conditions. Recently, there have been more than 250,000 pending lawsuits in this multidistrict litigation (MDL). The United States Judicial Panel on Multidistrict Litigation reports that MDL 2885 is currently the largest pending MDL.
For a free legal consultation, call (725) 900-9000
Talcum Powder and Baby Powder
Thousands of people accuse Johnson & Johnson of causing or contributing to their cancer because their popular baby powder is made from talc. This natural mineral is often contaminated with asbestos fibers. When inhaled or used in panties or on women's genitals, it could cause lung, cervical, ovarian, or uterine cancer. 
Talcum powder lawsuits, consolidated into MDL 2738, accuse Johnson & Johnson of knowing there were significant cancer risks related to their baby powder decades before the public learned of it. They continued to market the powders for women's hygiene use throughout this time. Today, Johnson & Johnson's baby powder contains no talc.
If you used baby powder, Shower to Shower, or other talcum powder products and were later diagnosed with cancer, you can still file a lawsuit and join this mass tort. 
Infant Formula and Necrotizing Enterocolitis (NEC)
Many premature and low-birth-weight babies receive cow's milk formula and milk fortifier products to help them gain weight and thrive. However, there are also links between these products and a potentially-fatal condition known as necrotizing enterocolitis (NEC). This intestinal condition can quickly lead to serious symptoms and additional complications. 
Many formula manufacturers use cow's milk in their products, including Enfamil and Similac. Some products used in hospitals even contain these ingredients. 
If your infant was fed cow's milk products at home or in the hospital and developed NEC, you may file an NEC baby formula lawsuit and seek justice. You could recover compensation and hold the formula manufacturers accountable. 
Click to contact our personal injury lawyers today
Philips Respironics CPAP, Bi-PAP, and Ventilators
Philips Respironics recalled a long list of their ventilators and sleep apnea machines because of a problem with the insulating foam inside the machine. The affected products included:
CPAP machines

BiPAP machines

Some mechanical ventilators
The case, MDL 3014 IN RE: Philips Recalled CPAP, Bi-Level PAP, and Mechanical Ventilator Products Liability Litigation, alleges infections, respiratory irritation, other breathing concerns, cancer, and other adverse effects because of the breakdown of foam in these machines. This foam is meant to reduce the sound of the machine, but over time, the user breathes in small particles. 
More than 500 people have filed CPAP, Bi-PAP, and ventilator lawsuits and joined the MDL. 
Complete a Free Case Evaluation form now
Fisher-Price Rock 'n Play Sleeper
Consumer Reports published a terrifying article about the Fisher-Price Rock 'n Play Sleeper and other inclined sleepers designed for infants. This sleeper and others like it remained on the market for several years and can still be found on Facebook Marketplace, at yard sales, and on other sites for reselling. 
According to Consumer Reports, dozens of infants have died sleeping in these products. The Judicial Panel on Multidistrict Litigation consolidated these lawsuits into MDL 2903.  
Roundup Weedkiller
Roundup weedkiller's primary ingredient, glyphosate, has shown strong links to the development of non-Hodgkin's lymphoma and other cancers. While Monsanto, the maker of Roundup, no longer uses glyphosate in its consumer products, it is still in the products they distribute to agricultural workers and others in the industry. 
The lawsuits against Monsanto are currently consolidated into MDL 2741. If you used Roundup and later developed non-Hodgkin's lymphoma or another cancer, you could qualify.
Paraquat Herbicide Poisoning
Exposure to the weedkiller paraquat could cause or contribute to the development of Parkinson's disease, which is a progressive, neurodegenerative brain disorder. These lawsuits are consolidated into MDL 3004. 
You can speak to a mass tort lawyer today to learn about filing a paraquat lawsuit and seek justice, compensation, and accountability. 
Bard PowerPorts
Bard PowerPorts are small, implantable ports used to give patients infusions of medication, chemotherapy, intravenous fluids, parenteral nutrition solutions, blood products, and more. However, many patients report device failures. These devices can break, migrate, or lead to serious infections. Sometimes, the patient requires emergency surgery.
The lawsuits based on these port devices are at their earliest stages. You can learn more about whether you qualify by speaking to a mass torts attorney today. 
Have Questions About One of These Top Product Recall Lawsuits? Attorneys at Van Law Can Help!
At Van Law, our team provides free consultations for those who have suffered ill effects, injuries, or catastrophic illnesses because of a recalled or dangerous product. We have someone available now to discuss your options, rights, and next steps.
Our client testimonials show a long history of fighting for—and securing—compensation for clients and holding negligent parties accountable. We are a contingency fee law firm, so we will not charge you upfront for any work we do. Instead, we take our attorney's fees only from the compensation we recover. Contact us now to get started with a free initial consultation.
Client Testimonials
These guys are amazing. Helped me throughout the process. Always there when I need help. Inititailly called a law firm (the one that has lots of ads on the radio), but they declined my case. Van Law Firm accepted my case without a second thought! Kudos to Daniel, my case manager, and Amanda who expedited my payment process. Highly recommended.
Milby Mags
Got in an accident at the beginning of the year and they have been awesome, especially with it being my first accident and me being like this. They have been very communicated, stayed in contact with me the whole time, giving me updates when there were any and even when there weren't and answered any question I had. I would recommend them to anyone. Everyone I have talked to there has been very friendly. I would give them a 10 out of 10.
Ethan Gullet
They made sure that my insurance company covered what I paid for them to which included the gap for my car that was totaled. My medical costs were taken care of and reduced substantially so I was able to get more on my settlement. My case manager, Will Garcia, was always helpful in assisting me and answering any questions I had. They really did an amazing job with my case. I would definitely recommend them to anyone in need of this type of legal help. Most lawyers do not help you with the recovery of the car and rental etc. They are amazing.
Teresa Cuthbertson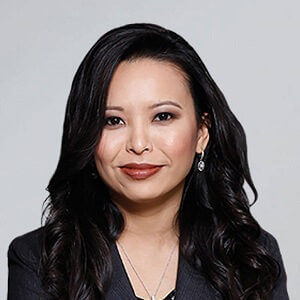 Have you been injured? We can help.
Fill out the form below, and we will get back to you very soon.