Was Your Loved One Wrongfully Killed?
Van Law Firm has helped countless victims recover financially after loved ones in Las Vegas were killed. When you hire our injury firm, we'll take the time to listen to your concerns, we'll evaluate all of the details of your case, and we'll guide you through the legal system to help you meet your needs.
You won't need to deal with fast-talking insurance adjusters, stacks of evidence, or important deadlines. A Las Vegas, NV wrongful death lawyer from our team will manage everything pertaining to your case so you can focus on mourning your loss your way.
For a free legal consultation with a wrongful death lawyer serving Las Vegas, call (725) 900-9000
Recoverable Damages in a Wrongful Death Action
We can help eligible family members of those who were killed recover money for:
Medical bills that were accumulated before the death
Lost income that the person provided for your family
Lost benefits that would have been provided by the deceased
Loss of companionship
Funeral and burial costs
Pain and suffering endured by your loved one as a result of the injuries that caused the death
In situations where the wrongdoing was serious or malicious, we may be able to help you recover punitive damages as well.
While no amount of money can ever make up for the loss of someone you care about, a wrongful death suit can bring financial relief and peace of mind to survivors when wrongdoers are made to pay.
Las Vegas Wrongful Death Lawyer Near Me (725) 900-9000
What a Nevada Wrongful Death Attorney With Our Team Can Do for You
Our team wants to give you the time and space you need to grieve and spend time with your family and friends. Our Las Vegas wrongful death lawyers will manage all aspects of your wrongful death case. These tasks may include:
Gathering evidence
Speaking with eyewitnesses
Identifying liable parties
Establishing liability
Negotiating with insurers
Communicating with involved parties
Preparing your case for trial
Click to contact our Las Vegas Personal Injury Lawyers today
Can You File a Nevada Wrongful Death Lawsuit?
When someone is killed because of the negligent behavior of someone else, certain surviving family members may file a wrongful death suit to recover money. Generally, it is the spouse or partner, the children, or the parents of the deceased that file a wrongful death suit.
While it is common for a wrongful death action to follow a criminal case, criminal prosecution is not necessary to recover money in a wrongful death case. In wrongful death cases, the burden of proof is lower than in a criminal case. And unlike criminal cases where the intent is solely to punish the wrongdoer, wrongful death suits are civil actions that are intended to protect the rights and well-being of a victim's family members.
Our Wrongful Death Attorneys Handle All Types of Accidents in Las Vegas
Wrongful death can arise out of a wide variety of situations including:
Encounters with defective products
Hazardous chemicals
Dangerous property conditions
Medical malpractice
In a wrongful death case, the plaintiff does not need to show intent, only negligence. So even if the Clark County prosecutor decided not to pursue criminal charges, or a jury found the wrongdoer not guilty, you can still recover money in a wrongful death case.
Complete a Free Case Evaluation form now
Our Team Will Prove Negligence in Your Wrongful Death Case
To hold another party liable for the loss of your loved one, our team must establish the following:
Your loved one lost their life.
Another party's action or inaction caused the accident that led to the loss of your loved one.
You and your family members sustained financial harm.
There is a personal representative for your loved one's estate.
Our Las Vegas, NV Wrongful Death Lawyers Want to Help You and Your Family
If you recently lost a loved one in an accident in Las Vegas or elsewhere in Nevada, our injury law firm wants to help you. We understand that no amount of money will bring back your loved one, but a settlement or court award can allow you to grieve without the pressures of medical bills and funeral costs.
See how a wrongful death lawyer in Las Vegas, NV can help you. Call our team today for a free consultation: (725) 900-9000.
Client Testimonials
These guys are amazing. Helped me throughout the process. Always there when I need help. Inititailly called a law firm (the one that has lots of ads on the radio), but they declined my case. Van Law Firm accepted my case without a second thought! Kudos to Daniel, my case manager, and Amanda who expedited my payment process. Highly recommended.
Milby Mags
Got in an accident at the beginning of the year and they have been awesome, especially with it being my first accident and me being like this. They have been very communicated, stayed in contact with me the whole time, giving me updates when there were any and even when there weren't and answered any question I had. I would recommend them to anyone. Everyone I have talked to there has been very friendly. I would give them a 10 out of 10.
Ethan Gullet
They made sure that my insurance company covered what I paid for them to which included the gap for my car that was totaled. My medical costs were taken care of and reduced substantially so I was able to get more on my settlement. My case manager, Will Garcia, was always helpful in assisting me and answering any questions I had. They really did an amazing job with my case. I would definitely recommend them to anyone in need of this type of legal help. Most lawyers do not help you with the recovery of the car and rental etc. They are amazing.
Teresa Cuthbertson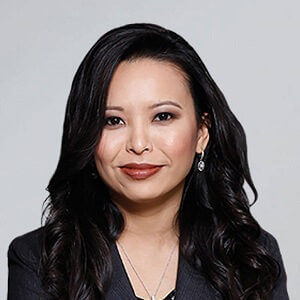 Have you been injured? We can help.
Fill out the form below, and we will get back to you very soon.