Representing Seattle Accident Victims
Van Law Firm is a full-service personal injury firm ready to assist Seattle accident victims and their families. We regularly work on a wide variety of cases, from premises liability incidents to defective products, motor vehicle accidents, and more. Our elite legal team as well as our dedication to top-notch client service make us one of the premier firms in Washington state. We have a 5-star reputation across Google, Avvo, and more, so if our sentiments don't convince you, our satisfied clients will.
If you are looking for a personal injury lawyer in Seattle, WA, call (360) 200-0000 for a free initial consultation.
We accept a broad range of case types, including but not limited to:
Slip and falls
Uninsured/underinsured motorist accidents
Car accidents
Drunk driving
Motorcycle accidents
Trucking accidents
Workers' compensation
Bad faith insurance claims
Defective products, drugs, and medical devices
For a free legal consultation with a personal injury lawyer serving Seattle, call (725) 900-9000
Benefits of Hiring a Personal Injury Lawyer
While you can file a personal injury claim without a lawyer, it is not recommended to go it alone. Obtaining legal services offers many benefits, including a much greater chance at full financial recovery. An experienced lawyer has a deep understanding and knowledge of the legal system and local civil laws. They will apply this knowledge to build a strong case and prove the negligence of the opposing party.
Lawyers manage a wide range of time-consuming and complicated duties that your average person would have difficulty doing on their own. A lawyer will identify all liable parties, including persons, companies, manufacturers, and government municipalities who may have contributed to your injuries. They will also collect evidence, including police reports, phone records, video, witnesses testimonies, insurance communications, and other documentation. In addition, a lawyer will file claims, process paperwork, and ensure that deadlines are met.
If you want a fair settlement, a lawyer is also essential. When negotiating with insurance companies, they can effectively counter common methods that insurers use to try and lessen the amount that injured victims are truly owed. A good lawyer will be able to negotiate a fair settlement that will cover the costs of medical care and other losses. On average, statistics show that having legal representation can yield settlements that are approximately three times higher.
Contact our personal injury lawyers in Seattle if you want to ensure that you receive fair compensation for your injuries. We'll fight to help you hold liable parties accountable.
Seattle Personal Injury Lawyer Near Me (725) 900-9000
Should I Talk to the Insurance Company of the At-Fault Driver?
Recovering compensation in most accidents involves both parties' insurance providers. Usually, the insurance provider of one party will contact the other shortly after the incident occurs.
However, it is important to know that the insurance provider of the liable party will likely reach out to you before any investigation into the cause of the accident has been completed.
They will offer a quick settlement to avoid having to pay a higher price down the line. The amount will almost always be much lower than what you are legally entitled to receive. As such, it is highly suggested to speak with a personal injury attorney before talking to an insurance company.
Click to contact our Nevada Personal Injury Lawyers today
Types of Personal Injuries
Accident victims can suffer many different types of injuries. Whether surgical or non-surgical treatments are required, medical costs can quickly add up. A personal injury lawyer will help win financial compensation to cover these and other damages. Examples of personal injuries include, but are not limited to:
Soft tissue injuries
Fractures and broken bones
Traumatic brain injuries (TBI)
Back and neck injuries
Spinal cord injury
Paralysis
Disfigurement
Loss of limb
Hearing or vision impairment
These and other types of injuries are possible depending on the type of incident that has occurred. With severe or catastrophic injuries, long-term treatments like physical therapy might be needed or there may be life-long impairment.
Accident victims deserve financial retribution and a Seattle personal injury attorney at our firm can help. We have the resources to assist all clients no matter how severe the injuries are. Even when there is a death involved, we can help victims' families recover compensation for the loss of their loved one.
Complete a Free Case Evaluation form now
Comparative Fault in Personal Injury Lawsuits
Personal injury cases are categorized under a field of law referred to as tort law, which is where the majority of civil suits fall into. Essentially, the purpose of tort law is to offer relief to those who have been harmed by the behavior of another. In all personal injury cases, the plaintiff (injuree) must prove that the defendant (injurer) somehow acted wrongly, which resulted in financial and physical damages for the plaintiff. Each state has their own specific guidelines that govern personal injury cases, but the state of Washington does follow a policy known as comparative fault.
Comparative fault means that more than one person can be deemed as being at fault. For instance, in a given situation, Driver A may be given 70 percent of the blame but Driver B still accounts for the remaining 30 percent. This percentage value will be deducted from your overall settlement. Using the same example, Driver B's settlement will be reduced by 30 percent because that was determined to be his or her liability.
Personal injury victims may find themselves in a situation where the responsible party denies guilt or tries to minimize their level of liability. Under these circumstances, it is vital to have an experienced attorney if you want the best chance at receiving maximum compensation. If you're looking for the best personal injury lawyer in Seattle, WA, our legal team has a superior track record.
Let us evaluate your situation and determine the best path to take to help you achieve your goals. Give our injury attorneys a call today at (360) 200-0000.
What Compensation Can Be Recovered in a Personal Injury Lawsuit?
The injuries sustained are unique to each case, and so is the reimbursement. The scope and scale of a potential settlement will depend on a few factors, such as the extent of the plaintiff's injuries, the severity of the defendant's negligence, and the parameters of the accident itself. Damages fall into two categories, compensatory and punitive. Compensatory damages are the most common, including:
Medical expenses
Lost wages
Property damages
Disfigurement
Disability
Pain and suffering
Loss of enjoyment
Punitive damages are much rarer by comparison and are only awarded in extremely violent or serious cases. They are heavy fines that go beyond normal compensation and are meant to set an example for extremely reckless behavior. To give an example, a millionaire CEO may be forced to pay punitive damages after drunkenly driving his Ferrari into a preschool.
With decades of experience litigating cases and negotiating with insurance companies, our personal injury attorneys in Seattle have the tools and the knowledge to handle the complexities of any case, from minor physical injuries all the way up to wrongful death. We do everything in our power to work out a favorable settlement, but if that just won't happen, we are fully prepared to argue your case in a court of law. Almost all of our attorneys have experience working in insurance defense, so we are never caught off guard.
No obligation consultations are always free.
Let us help you!
Call Now: (360) 200-0000
We are available 24/7
Connect With a Personal Injury Attorney in Seattle, WA
When you need help getting compensated for injuries sustained in an accident, consider contacting the Seattle personal injury lawyers from Van Law Firm today for a no-cost, no-obligation consultation. Call (360) 200-0000 now to experience our 5-star client service for yourself.
Client Testimonials
These guys are amazing. Helped me throughout the process. Always there when I need help. Inititailly called a law firm (the one that has lots of ads on the radio), but they declined my case. Van Law Firm accepted my case without a second thought! Kudos to Daniel, my case manager, and Amanda who expedited my payment process. Highly recommended.
Milby Mags
Got in an accident at the beginning of the year and they have been awesome, especially with it being my first accident and me being like this. They have been very communicated, stayed in contact with me the whole time, giving me updates when there were any and even when there weren't and answered any question I had. I would recommend them to anyone. Everyone I have talked to there has been very friendly. I would give them a 10 out of 10.
Ethan Gullet
They made sure that my insurance company covered what I paid for them to which included the gap for my car that was totaled. My medical costs were taken care of and reduced substantially so I was able to get more on my settlement. My case manager, Will Garcia, was always helpful in assisting me and answering any questions I had. They really did an amazing job with my case. I would definitely recommend them to anyone in need of this type of legal help. Most lawyers do not help you with the recovery of the car and rental etc. They are amazing.
Teresa Cuthbertson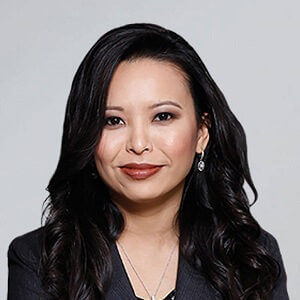 Have you been injured? We can help.
Fill out the form below, and we will get back to you very soon.