If a dangerous product caused injuries to you or someone you care about, call our product liability attorneys Las Vegas as soon as your safety is under control. We can help you get money for medical treatment, missed time from work, disfigurement and scarring, and emotional trauma caused by the product.
Let us evaluate your situation and determine the best path to take to help you achieve your goals. Give our injury attorneys a call today at 725-900-9000.
Although manufacturers are responsible to ensure the products they put on the market are safe for consumers, and retailers are required to remove recalled merchandise from store shelves, sales lots, and the marketplace, concerns about their own bottom line often prevent them from fulfilling those duties. And when people are injured or killed because of dangerous or defective products, those same financial concerns keep insurers and big name manufacturing companies from paying claims.
At Van Law Firm, we're dedicated to keeping Nevadans safe. When you hire our liability lawyers team to handle your case, we'll make sure the entities that are liable for your injuries are held accountable and that they are forced to remove these hazards from the market.
Understanding Manufacturer Product Liability
Four common theories of product liability are recognized in Nevada. You may be able to rely on more than one theory when making an injury claim.
Breach of Warranty
Products may have two types of warranties: express warranty and implied warranty. An express warranty is explicitly stated. An implied warranty goes without saying and can be for a particular purpose or a warranty of merchantability. If you were injured and a warranty violation took place, you may be able to recover money.
Strict Liability
Under the doctrine of strict tort liability for products in Nevada, manufacturers can be held accountable for dangerous products that cause injuries even if manufacturer negligence is not applicable. To be successful, a claim for strict product liability in Nevada must show that the product was defective, the defect was present when the product left the possession of the manufacturer, it was used in a manner that was reasonably foreseeable by the defendant, and it caused damage or injury to the victim.
Negligence
Negligence can be used to hold retailers, distributors, manufacturers, and sellers responsible for the damages caused by dangerous products. To prove negligence, you must show that the defendant had a duty of care to you, the duty was breached, the breach of duty caused your injury, and that you suffered actual damages.
Fraud or Intentional Misrepresentation
If the defendant knew of the danger and used misleading advertising, ignored the hazard, or tried to conceal it, and allowed the product to be distributed to the general public anyway, you may be able to prove intentional fraud or misrepresentation.
For a free legal consultation with a product liability lawyer serving Las Vegas, call (725) 900-9000
Recovering Damages for Dangerous Products
It's common for manufacturers and retailers to deny responsibility for dangerous products that cause injuries and deaths. In many cases, they will minimize injuries, claim products were misused or tampered with, or deny that the products are dangerous at all. When you're recovering from serious injuries, the last thing you need to be concerned with is trying to deal with these unscrupulous companies. Give us a call– we'll take it from here.
We understand the nuances of products liability laws in Nevada. We're experienced in negotiating fair settlements when dangerous products cause injuries, and we have the resources to prove that manufacturer defects, faulty designs, and other product hazards caused your injuries. When you hire our team, we can help you recover money for:
Medical expenses
Lost income
Pain and suffering
Wrongful death
Punitive damages
Las Vegas Product Liability Lawyer Near Me (725) 900-9000
Common Types of Defective and Dangerous Products
Dangerous products come in all shapes and sizes and they impact the lives of Nevadans every day. Some people may encounter faulty equipment on their vehicle as they travel to work. Others might use dangerous medications, foods, or other consumables. And parents might even be unknowingly handing their babies hazardous toys.
Defective and Dangerous Drugs
Defective Medical Devices
Defective Products
Roundup Weed Killer
3M Earplugs
Takata Airbags
Client Testimonials
These guys are amazing. Helped me throughout the process. Always there when I need help. Inititailly called a law firm (the one that has lots of ads on the radio), but they declined my case. Van Law Firm accepted my case without a second thought! Kudos to Daniel, my case manager, and Amanda who expedited my payment process. Highly recommended.
Milby Mags
Got in an accident at the beginning of the year and they have been awesome, especially with it being my first accident and me being like this. They have been very communicated, stayed in contact with me the whole time, giving me updates when there were any and even when there weren't and answered any question I had. I would recommend them to anyone. Everyone I have talked to there has been very friendly. I would give them a 10 out of 10.
Ethan Gullet
They made sure that my insurance company covered what I paid for them to which included the gap for my car that was totaled. My medical costs were taken care of and reduced substantially so I was able to get more on my settlement. My case manager, Will Garcia, was always helpful in assisting me and answering any questions I had. They really did an amazing job with my case. I would definitely recommend them to anyone in need of this type of legal help. Most lawyers do not help you with the recovery of the car and rental etc. They are amazing.
Teresa Cuthbertson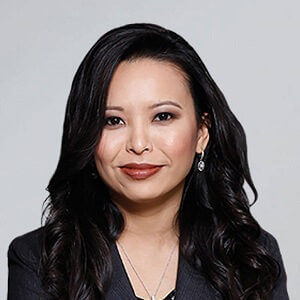 Have you been injured? We can help.
Fill out the form below, and we will get back to you very soon.