IVC Filter Complications? We Get Results
If IVC filter complications have caused you to suffer harm, we urge you to reach out to Van Law Firm to discuss your case. IVC filters were designed to save lives. Instead, countless people are suffering debilitating injuries caused by filter breakage, device migration, infection, and internal perforation. In many cases, these complications are lethal. When medical devices fail and patients suffer, we make sure manufacturers pay for their mistakes.
What Is an IVC Filter?
Also referred to as a blood clot filter, an IVC filter is a spider-like device that surgeons implant into the inferior vena cava to prevent blood clots from reaching the heart or lungs. IVC filters are routinely placed in patients who have recently undergone hip and knee replacement surgery, trauma, or bariatric surgery or are otherwise unable to tolerate anticoagulant medications to prevent life-threatening pulmonary embolism. Unfortunately, these filters have been known to cause serious infections, perforate the vena cava, lungs, and other vital organs, and cause strokes or death. In many cases, retrieval of IVC filters is problematic and requires multiple surgeries.
Call the Van Law Firm for a free case evaluation at 725-900-9000 to see if you may be able to recover compensation.
IVC Filter Complications: A Growing Problem
According to NBC, about 250,000 Americans receive IVC filter implants every year. These devices are manufactured and distributed under a variety of brand names. Many device manufacturers are currently facing scrutiny.
Bard Recovery
Bard G2, G2 X, and G2 Express
Bard Eclipse
Bard Meridian
Cook Celect IVC Filter
Cook Gunther Tulip
ALN
Braun
Boston Scientific
Cordis
Crux
Rafael
For a free legal consultation with a ivc filters lawyer serving Nevada, call (725) 900-9000
Many manufacturers have marketed their IVC filters as permanent solutions for patients who are at risk for blood clot complications. However, long term use has resulted in alarmingly high rates of filter complications. The FDA issued a safety advisory that these IVC filters should be removed within 29 to 54 days after placement. Recent studies indicate that less than 25% of retrievable filters are removed within one year.  As a result, thousands of IVC filter complications have been reported to the FDA and the number of instances continues to increase.
IVC Filter Lawsuits: Allegations Against Manufacturers
Nevada IVC Filters Lawyer Near Me (725) 900-9000
Lawsuits against IVC filter manufacturers include a wide variety of allegations. Plaintiffs allege that the filters are defectively designed and prone to fracturing and migrating, causing serious harm to patients. Furthermore, the lawsuits allege that the manufacturers knew about these risks and failed to warn patients and doctors. Manufacturers also allegedly failed to warn about the possible adverse consequences of long-term use.
Click to contact our Nevada Personal Injury Lawyers today
Additionally, Bard®, the largest manufacturer of IVC filters, is accused of violating eight federal laws concerning the devices they make. According to NBC News, Kay Fuller, the in-house regulatory specialist that was said to have signed the FDA application for approval to market the devices, has stated that the application was forged. She has asserted that she did not sign the application due to her own concerns about the safety of the IVC filters. This means Bard may have marketed their devices illegally.
You May Be Eligible for Compensation Even If You Haven't Suffered IVC Filter Complications
Complete a Free Case Evaluation form now
Even if you have not yet suffered complications related to your IVC filter, you may be able to recover damages. You could have an injury that is undiagnosed or you may need to have your IVC filter removed. As a result of the manufacturer's negligence, you will likely suffer financial losses like expenses for medical exams and treatment, future surgeries, and lost time from work. You may also be able to recover compensation for undue stress and punitive damages.
Client Testimonials
These guys are amazing. Helped me throughout the process. Always there when I need help. Inititailly called a law firm (the one that has lots of ads on the radio), but they declined my case. Van Law Firm accepted my case without a second thought! Kudos to Daniel, my case manager, and Amanda who expedited my payment process. Highly recommended.
Milby Mags
Got in an accident at the beginning of the year and they have been awesome, especially with it being my first accident and me being like this. They have been very communicated, stayed in contact with me the whole time, giving me updates when there were any and even when there weren't and answered any question I had. I would recommend them to anyone. Everyone I have talked to there has been very friendly. I would give them a 10 out of 10.
Ethan Gullet
They made sure that my insurance company covered what I paid for them to which included the gap for my car that was totaled. My medical costs were taken care of and reduced substantially so I was able to get more on my settlement. My case manager, Will Garcia, was always helpful in assisting me and answering any questions I had. They really did an amazing job with my case. I would definitely recommend them to anyone in need of this type of legal help. Most lawyers do not help you with the recovery of the car and rental etc. They are amazing.
Teresa Cuthbertson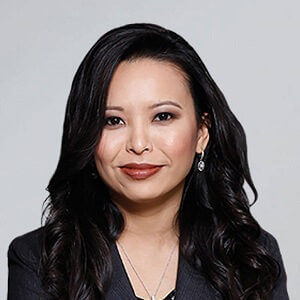 Have you been injured? We can help.
Fill out the form below, and we will get back to you very soon.