Did the Negligence of Others Cause You Harm In an Accident?
Most people would say they agree with the concepts of common courtesy and respect for your neighbor. However, that does not mean these concepts are actually followed in practice. As the best personal injury lawyers in Bellingham, we understand that accidents are a part of life, and unfortunately, some people are not so neighborly when it comes time to accept liability. That is why accident victims should contact the personal injury law experts at Van Law Firm. You can feel secure knowing that trusted professionals are in your corner every step of the way. Call (360) 200-0000 in your time of need.
Client service is the cornerstone of our operations, and with a verified 5-star rating across Avvo, Google, and Yelp, that service has not gone unrecognized. Another one of the main reasons for our continued success is our ability to stay up-to-date on the latest trends and cases. If you're looking for an experienced personal injury lawyer in Bellingham, WA, we would be happy to provide a free consultation.
Our practice areas include but are not limited to:
Auto accidents
Slip and falls
Trucking accidents
Uninsured and underinsured motorist claims
Wrongful death cases
Nursing home abuse
Motorcycle accidents
Premises liability claims
Bad faith insurance claims
Workers' compensation
Product liability claims
Our personal injury lawyers follow a simple code of ethics: accidents affect everyone, and so we help everyone. All clients will feel safe and supported when they bring us their case, no matter their age, race, gender, religion, or sexuality.
For a free legal consultation with a personal injury lawyer serving Bellingham, call (725) 900-9000
Types of Personal Injury Compensation
The goal of every personal injury claim is to recover the compensation necessary to cover your damages. An experienced attorney is needed to ensure favorable outcomes. They will fight to hold the responsible party accountable and will pursue ample compensation to cover your losses. They will also argue for damages that you may not have thought of on your own.
As a whole, plaintiffs' damages are divided into two categories, punitive and compensatory. For the most part, claimants can disregard punitive damages, as they are assigned by the court for exceptionally bad behavior–less than 10 percent of cases even discuss them. Compensatory damages, on the other hand, are debated in every case as they represent all the standard physical and psychological damages, such as:
Medical costs
Property damage
Lost wages, damage to future earnings
Disability
Loss of enjoyment
Pain and suffering
Loss of companionship
Generally speaking, economic damages are easier to recover than non-economic damages. That's because they can be easily tallied through receipts and bills, whereas non-economic damages are subjective in nature, and require much more evidence and persuasion. Even the best attorneys can never fully guarantee that non-economic damages will be recovered, and you should always be wary of one that does.
Let us evaluate your situation and determine the best path to take to help you achieve your goals. Give our injury attorneys a call today at (360) 200-0000.
Bellingham Personal Injury Lawyer Near Me (725) 900-9000
Before Filing a Claim, Speak With an Attorney About Comparative Fault
Retaining a quality personal injury attorney is important, but being fully transparent and honest with them is just as vital. They use the information that you give them to argue on your behalf, so it's best to stock their arsenal as best you can. Lying or withholding information from your attorney will only hurt your case, and your compensation in the long run. So, answer their questions to the best of your ability, especially with regards to your own level of fault.
Don't be offended if your attorney asks you about potential fault–they are just trying to prepare you for a set of laws known in Washington as comparative fault. In simplest terms, comparative fault makes it so that every party involved in a suit may be assigned blame on a percentage scale out of 100. This has a direct effect on your settlement, as any percentage of blame you take on will be deducted from your damages. So, if Client X is awarded $100,000 but the court determines that he was 30 percent at fault, his settlement would then be $70,000, a reduction of 30 percent. The party with the highest percentage of fault is barred from receiving anything.
If you are in a situation where the at-fault party is denying responsibility and attempting to pass blame, having a legal team on your side is imperative. Our experienced personal injury lawyers in Bellingham, WA, will provide the legal assistance you need to have the strongest case and seek maximum compensation.
No obligation consultations are always free.
Let us help you!
We are available 24/7
Click to contact our Nevada Personal Injury Lawyers today
Don't Wait–Contact Our Bellingham Personal Injury Lawyers Now
Unfortunately, your injuries won't heal on their own and no one else will pay your medical expenses and other damages unless you get the necessary help. Take the first step toward getting your life back on track. Whether you have been hurt in a motor vehicle accident or another incident, as the most trusted personal injury attorneys in Bellingham, we will negotiate on your behalf and get you the treatment and reimbursement you need. Call (360) 200-0000 for a no-cost, no-obligation consultation.
Client Testimonials
These guys are amazing. Helped me throughout the process. Always there when I need help. Inititailly called a law firm (the one that has lots of ads on the radio), but they declined my case. Van Law Firm accepted my case without a second thought! Kudos to Daniel, my case manager, and Amanda who expedited my payment process. Highly recommended.
Milby Mags
Got in an accident at the beginning of the year and they have been awesome, especially with it being my first accident and me being like this. They have been very communicated, stayed in contact with me the whole time, giving me updates when there were any and even when there weren't and answered any question I had. I would recommend them to anyone. Everyone I have talked to there has been very friendly. I would give them a 10 out of 10.
Ethan Gullet
They made sure that my insurance company covered what I paid for them to which included the gap for my car that was totaled. My medical costs were taken care of and reduced substantially so I was able to get more on my settlement. My case manager, Will Garcia, was always helpful in assisting me and answering any questions I had. They really did an amazing job with my case. I would definitely recommend them to anyone in need of this type of legal help. Most lawyers do not help you with the recovery of the car and rental etc. They are amazing.
Teresa Cuthbertson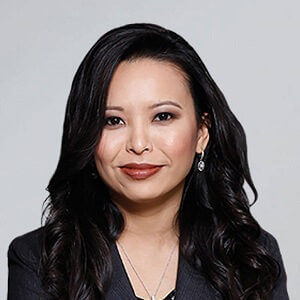 Have you been injured? We can help.
Fill out the form below, and we will get back to you very soon.