With Bellingham on the coast, many residents and visitors know they must be careful in the water of the bay. However, private and public pools also require caution. In fact, if someone was careless and caused a fatal or nonfatal drowning in a pool, that carelessness could make them liable.
Our Bellingham, WA pool drowning lawyers can determine whether you have a case against the at-fault party. We can gather evidence of their negligence, connect it to your injuries or the loss of your loved one, and make a case for compensation.
Our Pool Drowning Attorneys Can Address Your Case Concerns
Addressing your concerns involves more than just answering questions. It means our swimming pool injury attorneys are attentive and proactive. We can deal with the day-to-day issues as well as the broader strategy of your case.
How do you know you can rely on us? You can look at our history, results, and testimonials. Van Law has:
24/7 availability for you to contact us
Millions of dollars recovered for clients
Multiple office locations
Hundreds of positive reviews
When you hire our pool accident lawyers, you also receive a full team of support staff, all dedicated to resolving your case.
Worried About Money?
On top of your free consultation, we can come to you if you aren't able to make it to our office.
Additionally, we don't charge anything while we work on your case. In fact, you don't pay us until we win or settle. That way you can concentrate on recovering from the accident and we can concentrate on pursuing compensation.
Worried About Paperwork?
Legalese is our language, so leave it to us to translate and draft documents for you. Our attorneys can:
File insurance claims
Obtain medical records
Catalog your losses
Pore over records and evidence
Respond to emails and calls
Draft formal documentation
File your lawsuit
Prepare and file court documents
Premises liability cases can involve going over past complaints against a property that highlight ongoing safety issues. We can dive into that history. Your case may also require creating a timeline drawn from witness statements, video footage, and formal documents. We craft that for you.
We speak the language of insurance, lawsuits, and the courts. Our pool drowning attorneys serving Bellingham, WA can use that knowledge to seek your compensation.
Worried About Tough Conversations?
If the pool's property was covered by insurance, an adjuster may try to get you to record a statement. Many people don't realize this isn't required. You can provide basic information, but leave all other communication to us.
We can represent you in any conversation related to your case. Worried about what to say to the opposing attorney? Let us handle it. Not sure what questions to ask an eyewitness? We can get their statement.
Our attorneys know how to talk to other parties involved in these accidents. We can avoid common pitfalls, ask the right questions, and work to use each interaction to further your case.
Worried About Knowing Who to Hold Responsible?
We can investigate any of the following for possible liability, depending on the cause of your pool drowning case:
Private property owners
School districts, administrators, teachers, or coaches
Pool maintenance companies
Apartment complexes
Owners of hotels, resorts, or spas
Government entities and municipalities
Employees and lifeguards
We can gather evidence to determine whether multiple parties are liable. Pursuing multiple parties could maximize your possible damages and hold all contributing parties responsible for the harm they caused.
For a free legal consultation with a pool drowning lawyer serving Bellingham, call (725) 900-9000
Van Law Pursues Damages for Fatal and Nonfatal Pool Drowning Cases
There are drowning accidents that are fatal and some that are survived. The needs of victims and families for each type of case are different. As a result, our Bellingham, WA pool drowning attorneys use different approaches in pursuing fatal versus nonfatal cases. Moreover, every case is unique. We always remember that there is an individual life lost or affected by this accident and seek damages accordingly.
Damages for Families of Fatal Drowning Victims
According to RCW § 4.20.020, Washington allows children, spouses, domestic partners, stepchildren, parents, or siblings to file a wrongful death lawsuit following a fatal drowning. That lawsuit could outline damages for:
Bills related to final medical care
Past and future lost income from the deceased
Pain and suffering experienced by your family and the deceased
Loss of parental guidance, spousal support, or companionship
Funeral services and burial costs
Don't underestimate what you may need to honor your loved one's life. The Federal Trade Commission (FTC) offers a pricing checklist for funeral and burial expenses. Our fatal pool accident lawyers can go over the exact costs with you and your family.
Damages for Nonfatal Drowning Victims
This compensation can help you not only pay for past expenses and losses but also provide compensation for you to adjust to life after the accident. Damages could cover:
Bills related to past and future medical care
Past and future lost income
Reduced earning ability
Pain and suffering and inconvenience
Reduced quality of life
Underestimation is also possible for nonfatal drowning victims, especially when you're pressured by an insurance company or negligent party. We can gather evidence of your losses to argue for appropriate compensation. Don't settle for low first offers. We can work toward a settlement that covers all of your losses.
Bellingham Pool Drowning Lawyer Near Me (725) 900-9000
Don't Wait Until the Deadline—Talk to a Pool Drowning Attorney Today
Although you typically have three years to file a lawsuit, you don't have to wait until then to act. Contact us today to schedule your free consultation and learn what a pool drowning lawyer can do for your Bellingham, WA case.
Client Testimonials
These guys are amazing. Helped me throughout the process. Always there when I need help. Inititailly called a law firm (the one that has lots of ads on the radio), but they declined my case. Van Law Firm accepted my case without a second thought! Kudos to Daniel, my case manager, and Amanda who expedited my payment process. Highly recommended.
Milby Mags
Got in an accident at the beginning of the year and they have been awesome, especially with it being my first accident and me being like this. They have been very communicated, stayed in contact with me the whole time, giving me updates when there were any and even when there weren't and answered any question I had. I would recommend them to anyone. Everyone I have talked to there has been very friendly. I would give them a 10 out of 10.
Ethan Gullet
They made sure that my insurance company covered what I paid for them to which included the gap for my car that was totaled. My medical costs were taken care of and reduced substantially so I was able to get more on my settlement. My case manager, Will Garcia, was always helpful in assisting me and answering any questions I had. They really did an amazing job with my case. I would definitely recommend them to anyone in need of this type of legal help. Most lawyers do not help you with the recovery of the car and rental etc. They are amazing.
Teresa Cuthbertson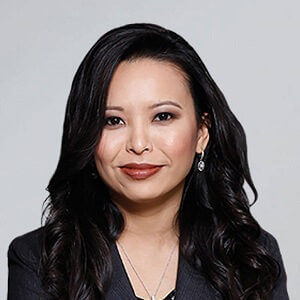 Have you been injured? We can help.
Fill out the form below, and we will get back to you very soon.