Drowning isn't just a risk on Puget Sound. These unthinkable accidents can happen at pools in private homes, apartment complexes, schools, and resorts. Failure to provide adequate supervision, warning, or security can lead to fatal and nonfatal drowning incidents.
The Olympia, WA pool drowning lawyers at Van Law can identify what failure led to your case. Whether you lost a loved one or survived your own drowning accident, you deserve compensation to cover your losses. Our team can pursue the best possible outcome by emphasizing your needs, addressing your concerns, and protecting your rights.
How Can a Pool Drowning Lawyer Help With Your Case?
We handle the entire process of pursuing a claim or lawsuit—and we do mean the entire process. From filing the initial paperwork to finalizing a settlement or pursuing a case in court, Van Law is with you at every step.
Negotiating compensation can require a lot of "back and forth" between all parties. We don't want you to have to worry about this tedious and stressful process, so we can handle it for you.
Our swimming pool attorneys can:
File your insurance claim
Communicate with adjusters
Gather proof of negligence and losses
Interview witnesses and experts
Field calls and emails related to the case
Address your daily concerns
Explain settlement offers to you
Negotiate for an appropriate amount of damages
File a wrongful death or personal injury lawsuit
Prepare your case for trial if necessary
We'll also keep you continually updated on any developments in your case. We pride ourselves on excellent communication with our clients, and you can always call with any questions or concerns.
We Can Determine the Liable Party
One party or multiple parties could have caused the drowning. We don't assume the former but investigate every lead to hold every at-fault party responsible.
Liable parties in pool drownings could include:
Homeowners
Apartment companies
Resort owners
Pool maintenance workers
School districts
Government entities
Pool designers, manufacturers, and installers
We seek to identify every point where someone could have prevented this tragedy and hold accountable everyone who contributed.
For a free legal consultation with a pool drowning lawyer serving Olympia, call (725) 900-9000
Why Choose Van Law for Your Olympia Pool Drowning Case?
Our personal injury team can offer you:
Millions recovered for clients
Hundreds of five-star reviews
24-hour accessibility
Free consultations
No charge unless we win or settle
Home visits
At Van Law, we go above and beyond to assist and represent you. We deeply value our clients and can use every available resource to fight for their compensation.
Olympia Pool Drowning Lawyer Near Me (725) 900-9000
What Damages Are Recoverable After a Swimming Pool Drowning Accident?
The Consumer Product Safety Commission has found an increase in fatal drownings in pools and spas in recent years, especially among children. If this increase affected your family in the form of a fatal drowning accident, you can pursue damages.
Wrongful death insurance claims or lawsuits can recover compensation for:
Medical bills, including end-of-life support
Past income lost due to the accident
Future income the deceased would have provided
Expenses related to the funeral and burial
Pain and suffering
Loss of guidance, support, or companionship
Family members who can file include spouses and domestic partners, children and stepchildren, parents, and siblings according to RCW § 4.20.020.
Nonfatal Drowning Accidents Are Still Eligible for Compensation
As the Centers for Disease Control and Prevention (CDC) point out, you are a pool drowning victim even if you survived the ordeal. As such a victim, you may have income and personal losses of your own that need recognition.
This is especially true if you suffered an anoxic brain injury from the accident, which could cause permanent brain damage according to the Shepherd Center. You may have also suffered additional injuries like broken bones, internal injuries, or cuts and bruises.
Whatever you suffered, we can pursue compensation to cover lost income, past and future medical bills, and pain and suffering. For more severe injury cases, we can make sure long-term expenses are considered, including at-home medical care, hospitalizations, and reduced earning ability.
Click to contact our Olympia Personal Injury Lawyers today
How Do Pool Drowning Attorneys Build a Case?
We argue for damages by using evidence that connects the at-fault party's negligence to your losses. That could include:
Medical records
Eyewitness testimony
Photo and video evidence, including any available security footage
Employee and property owner interviews
Previous complaints about the property
Timeline of events leading to the accident
Police report (if there was one)
Expert analysis or event reconstruction
For example, a pool maintenance worker may not have stored equipment properly, creating a tripping hazard. Photos could show the equipment lying in walkways around the pool. Witnesses could attest to seeing it and give an account of the incident. Security footage could show you or your loved one tripping on the equipment and falling into the pool.
When our pool drowning lawyers gather evidence, the pieces start to fit together to create a complete picture of the event. To pursue compensation, we can show that picture to the negligent parties or a jury.
Complete a Free Case Evaluation form now
What Is the Deadline for a Pool Drowning Lawsuit in Olympia, WA?
Both wrongful death and personal injury lawsuits have a deadline of three years according to RCW § 4.16.080. That's three years we can use to gather evidence and negotiate for compensation. The sooner you reach out, the sooner we can begin building your case.
Contact Van Law Today for Help With Your Pool Drowning Case
Our pool drowning attorneys can evaluate your Olympia, WA accident right away to start building a case for damages. Whether you were injured or lost a loved one, we can help. Contact our office today to schedule your free case review.
Client Testimonials
These guys are amazing. Helped me throughout the process. Always there when I need help. Inititailly called a law firm (the one that has lots of ads on the radio), but they declined my case. Van Law Firm accepted my case without a second thought! Kudos to Daniel, my case manager, and Amanda who expedited my payment process. Highly recommended.
Milby Mags
Got in an accident at the beginning of the year and they have been awesome, especially with it being my first accident and me being like this. They have been very communicated, stayed in contact with me the whole time, giving me updates when there were any and even when there weren't and answered any question I had. I would recommend them to anyone. Everyone I have talked to there has been very friendly. I would give them a 10 out of 10.
Ethan Gullet
They made sure that my insurance company covered what I paid for them to which included the gap for my car that was totaled. My medical costs were taken care of and reduced substantially so I was able to get more on my settlement. My case manager, Will Garcia, was always helpful in assisting me and answering any questions I had. They really did an amazing job with my case. I would definitely recommend them to anyone in need of this type of legal help. Most lawyers do not help you with the recovery of the car and rental etc. They are amazing.
Teresa Cuthbertson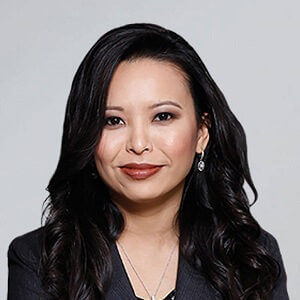 Have you been injured? We can help.
Fill out the form below, and we will get back to you very soon.