Do you live or work in the Olympia area and face an uncertain future due to a recent slip-and-fall accident? If so, you might seek the advice of an Olympia slip-and-fall injury attorney.
Our attorneys work diligently to help victims of slip-and-fall accidents. We can help you find compensation to cover expensive medical bills. We understand you may also be dealing with pain, suffering, and lost wages.
Helping accident victims get justice is about helping our neighbors and our community. Review our past case results. We know how to manage your claim. Our clients rave about the professionalism, compassion, and diligent fights we provided in their cases. Read about our team, and you will learn that we live and work in your area.
Let us evaluate your situation and determine the best path to take to help you achieve your goals. Give our injury attorneys a call today at 725-900-9000.
What Is a Slip-and-Fall Case Worth?
Your slip-and-fall claim is worth the total damages caused by your accident. You may have received expensive medical bills or endured severe pain from your injuries. These are all types of recoverable damages that we can help you receive payment for your redress.
Injury claim compensation is intended to make you as whole as possible under the circumstances. Since each accident situation and injuries are unique, knowing the exact total may take some time. If your injury is treated and resolved quickly, an estimate of your claim might be easier than someone with extensive injuries that can permanently impact their lives. It may take longer to understand the extent of the damages.
What Types of Recoverable Damages Are Allowed?
In Washington, you are permitted by law to recover both economic and non-economic damages, according to the law under RCW 4.56.250. Economic losses are the financial costs you incurred due to your accident. Non-economic losses are the emotional toll or suffering you had from pain, loss, or treatment.
Economic Damages
Damages for any property that might have been lost or broken in your fall
You can claim any medical costs for the treatment of your injuries
Transportation costs to and from your medical appointments are included
Rehabilitation treatments are covered for as long as required
You should be able to collect any lost wages you incurred from your injuries
Non-Economic Damages
If you experienced pain and suffering from your injuries
Scarring from the accident or the loss of a limb
Depression, loss of consortium, anguish, or other mental health issues because of your injuries
Future lost income if unable to return to full employment
How Much Compensation Will I Receive?
You will receive the total amount of the compensation agreed to in the settlement or ordered in court minus any outstanding legal fees.
For a free legal consultation with a slip and fall accidents lawyer serving Olympia, call (725) 900-9000
How Does a Law Firm Benefit a Slip-and-Fall Victim?
A significant benefit that is often lost when considering how a law firm benefits victims is stress relief. Any accident can throw a wrench into your life. Stress from financial issues, doctors' appointments, and managing your injuries as you heal can add up quickly. When you hire a law firm, you hand over all the responsibility of your claim to a professional team required to put your interests first.
Our law firm provides not only your legal representation through one of our attorneys, but we also have an extensive staff that can manage your claim. It is common practice for many law firms to hire professional investigators, insurance analysts, and medical consultants.
Benefits of a Law Firm
There are numerous ways our law firm can help you advance your case. We can:
Gather your medical records
Help determine the cause of your accident
Determine the responsible party
Have our investigators request any camera footage
Take statements from eyewitnesses to develop testimony
Have our contacts in the medical field provide expert testimony
Accept responsibility for fighting for you in court
Have our professional negotiators work on your behalf
File any appeals, if necessary
No obligation consultations are always free.
Let us help you!

Call Now: (725) 900-9000

We are available 24/7
Olympia Slip and Fall Accident Lawyer Near Me (725) 900-9000
How Much Does It Cost To Get My Slip-and-Fall Claim Started?
You don't have to pay anything to get your claim started. We offer a free examination of your claim and accept cases on a contingency basis. If we believe you have a successful claim, we will assume responsibility for everything from filing to settlement.
Injury claims are managed on contingency, meaning you agree to pay a percentage of your settlement to cover legal fees. You owe nothing if we cannot win your case or get you a negotiated settlement. Your case review is free, and you can ask any questions you have at that time.
Click to contact our Olympia Personal Injury Lawyers today
Who Can Be Sued for a Premises Liability Accident?
An accident victim can sue the property owner for a premises liability accident. It can apply anywhere a slip-and-fall injures someone. The judge looks to see if there was negligence or carelessness involved to have caused the accident conditions.
What Is Meant by Negligence?
Slip-and-fall accidents are based on proving negligence. Negligence occurs where someone has a duty that they don't meet, resulting in an injury with damages. An example would be if a property owner was aware that the stairs were damaged and unsafe, yet failed to address the situation promptly, then negligent actions caused the fall. The court looks carefully at the case when determining liability and if it was preventable.
Is Carelessness the Same as Negligence?
While similar, these two words do have different meanings legally. In the case of either carelessness or negligence, the party would be responsible for your accident. The above explanation shows that the responsible party knew of the situation but did not act.
An example of carelessness might be if a store owner sees a spill and sends an employee to clean it up. The employee addresses the issue but forgets to warn customers of the wet floor with a sign.
Possible Responsible Parties
Store owner
Property owner
Property Manager
Construction company
Government agency
Private residence owner
Complete a Free Case Evaluation form now
What Are Common Causes of Slip-and-Fall Accidents?
Most slip-and-fall accidents are preventable. The reason these types of accidents happen could be endless. We can thoroughly investigate your accident and discover the source of its cause. Often, it can be a simple, unattended problem that creates a hazard in an area where people walk.
Spills in businesses
Icy sidewalks left unattended
Rain or other wet weather conditions tracked into a store
Torn carpet
Broken staircases
Not having a handrail where required
Leaving trash or obstructions in places people walk
Not correctly posting cautions in hazardous areas
Our staff works with investigators who can determine the cause of your accident. They can also interview eyewitnesses and gather statements that can prove your claim. Regardless of the reason, we understand how premises liability laws apply and can demonstrate that your accident could have been prevented by responsible action.
Where Can I Get My Injury Claim Questions Answered in Olympia?
If you have questions, call the Van Law Firm. We fight hard for injury victims in Olympia. We can help you seek justice by getting you compensation to cover the costs you have incurred from your accident. Call us if you can't travel, and we can come to you or make other arrangements to review your claim.
Washington law, RCW § 4.16.080, gives a three-year time limit on filing these types of claims. Don't delay. Don't face the cost of an accident on your own. We can help you get back on your feet and get the payment you need to cover your bills. Call us today.
Client Testimonials
Van Law Firm was fantastic! Specifically Yesenia. I got into a car accident (not my fault) on 07/12/19. From the moment I contacted their office, they took excellent care of me and my case.
Milla Rutland
In December I had a car accident and I approached the attorneys at Van Law Firm and they had the best care with me from day one. Especially my case is handled by Norma, she always spoke to me honestly and clearly and I felt very comfortable with her.
Diego Martínez Rojas
Involved in a car accident in early November last year. Came to Van Law Firm shortly after. KRYSTA LUNA has been of the utt most professional represenitive for this firm. She has always been very friendly and always let me know what is going on in my case.
Dorinda Coronado
I had a accident last year in October I was rear ended and didn't know what to do. Next day I googled law firms and Van law firm came up. I called right away and was told to come in. Yesenia explained everything to me from the beginning to end
Krystal Goff
This was the best law firm experience I have ever had in my life and I have had several. Vann Law Office is the best in Vegas and the only law firm I will ever use.
Jackin Ralph
I want to thank Van Law Firm for the hard work and dedication they put into my case. My case manager Norma was great and explained everything in detail and answered any questions I had.
Darla Storm
Van Law Firm was fantastic! Specifically Yesenia. I got into a car accident (not my fault) on 07/12/19. From the moment I contacted their office, they took excellent care of me and my case.
Milla Rutland
In December I had a car accident and I approached the attorneys at Van Law Firm and they had the best care with me from day one. Especially my case is handled by Norma, she always spoke to me honestly and clearly and I felt very comfortable with her.
Diego Martínez Rojas
Related Videos
Why Should You Hire a Personal Injury Attorney?
How Long Can a Personal Injury Case Take?
What You Should Know If You Were Involved in a Parking Lot Crash?
Are You Looking For Help?
Las Vegas Office: (725) 900-9000
Washington Office: (360) 200-0000
No obligation consultations are always free.
Let us help you!

Call Now: (702) 529-1011

We are available 24/7
Client Testimonials
These guys are amazing. Helped me throughout the process. Always there when I need help. Inititailly called a law firm (the one that has lots of ads on the radio), but they declined my case. Van Law Firm accepted my case without a second thought! Kudos to Daniel, my case manager, and Amanda who expedited my payment process. Highly recommended.
Milby Mags
Got in an accident at the beginning of the year and they have been awesome, especially with it being my first accident and me being like this. They have been very communicated, stayed in contact with me the whole time, giving me updates when there were any and even when there weren't and answered any question I had. I would recommend them to anyone. Everyone I have talked to there has been very friendly. I would give them a 10 out of 10.
Ethan Gullet
They made sure that my insurance company covered what I paid for them to which included the gap for my car that was totaled. My medical costs were taken care of and reduced substantially so I was able to get more on my settlement. My case manager, Will Garcia, was always helpful in assisting me and answering any questions I had. They really did an amazing job with my case. I would definitely recommend them to anyone in need of this type of legal help. Most lawyers do not help you with the recovery of the car and rental etc. They are amazing.
Teresa Cuthbertson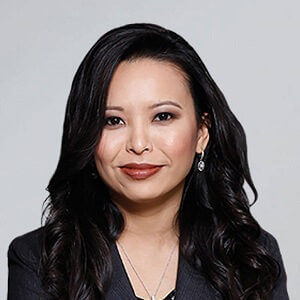 Have you been injured? We can help.
Fill out the form below, and we will get back to you very soon.