Injuries from a slip-and-fall can be challenging to overcome. Many people who experience this type of accident are often surprised at the seriousness of their injuries. Slip-and-fall accidents can even lead to fatalities. If you or a household member are managing injuries from a fall, you should ask for the assistance of a Spokane slip-and-fall injury attorney.
Read reviews and check past case results when choosing your legal representation. You could also ask your neighbor for a referral. Negotiating a settlement with insurance companies with professionals working for them can be challenging. Hiring an attorney to manage your slip and fall case puts you on an even playing field at the negotiating table.
Can I Get Compensation?
Yes, you can be compensated for your injuries if you had a slip-and-fall due to someone's carelessness or negligence. If you suffered from losses due to your accident, you have a right to ask for compensation to cover your loss. You would have to file a personal injury claim.
For a free legal consultation with a slip and fall accidents lawyer serving Spokane, call (725) 900-9000
What Is a Slip-and-Fall Case Worth?
There is no set amount for a slip-and-fall case. Each personal injury claim has unique circumstances to the specific loss you occur. Since no two situations are alike, putting a number on a claim based on a category is challenging.
When filing your injury claim, the goal is to hold the responsible party accountable. Your losses are based on, among other things, how much damage has been done and how long your recovery will take. Your injuries could be severe, and it may take time to understand how they will impact your life.
Your attorney will consider the recoverable damages you can claim. It can be economic losses which are financial costs, bills, or other monetary losses you have incurred due to the accident. There are also non-economic damages. You can claim losses for pain and suffering, mental anguish, or loss of consortium.
What Are Recoverable Damages?
Recoverable damages are losses you have had to face because of the accident. For example, suppose you slipped on a wet floor and broke your hip. In that case, you might have hip replacement surgery, rehabilitation treatment, as well as hospital charges. You may have economic or non-economic losses.
Economic Losses
Hospital bills
Prescription drug costs
Travel costs to medical treatment
Ambulance fees
Rehabilitation costs
Home-health care costs
Non-Economic Losses
Mental anguish
Pain and suffering
Loss of Consortium
PTSD
Scarring or disfigurement
Spokane Slip and Fall Accident Lawyer Near Me (725) 900-9000
How Does a Law Firm Help Victims Injured by a Slip-and-Fall?
Having a law firm on your side gives you access to professional and non-biased investigators who can recreate the scene and demonstrate the cause and effect of your accident. One of the main concerns in a slip-and-fall injury claim is the ability to prove that some form of negligence or carelessness caused your fall. The cause will be investigated regardless of where you were injured.
A law firm also benefits the victims by ensuring they are not taken advantage of or harmed further. Your lawyer understands how insurance companies process and often deny claims and will be prepared to negotiate a settlement. The law firm can prove your injuries and case in court if needed.
Benefits and Tasks Handled by a Law Firm
A law firm like ours will take care of all of the work required for your case. We will:
Refer the client, if needed, for medical evaluations
Gather medical evidence supporting your claim
Interview eyewitnesses of your accident
Recreate and report the cause of the accident
Determine the liable parties for your injuries
Manage phone calls and questions from the insurance company
Hire expert witnesses that can explain your claim, injuries, or other details from a professional perspective
Fight for your rights in court
File appeals if needed
Demonstrate the need for your settlement amount
Click to contact our Spokane Personal Injury Lawyers today
Can I Afford a Lawyer?
Yes, you can afford a lawyer. Everyone has a different financial situation. It would help if economic issues did not get in the way of your seeking legal assistance. When you file a claim with Van Law Firm, your attorney will take responsibility for your case based on contingency fees. This means that we don't take any payment for our services unless we win and obtain money for you!
What Are Contingency Fees?
Contingency fees allow clients to make a payment arrangement with the attorney or law firm. It also creates equal access to the justice system. The law firm or attorney will accept the responsibility to manage your claim from start to finish. You agree to forward a percentage of your settlement to cover your legal fees. If your case isn't won, or you don't come to an agreement for compensation, you will not owe anything.
Complete a Free Case Evaluation form now
Are Slip-and-Fall Accidents Common in Spokane?
Yes, slip-and-fall accidents are common in Spokane. The Spokane Regional Health District compiled information about Spokane accidents, injuries, and fatalities. The agency revealed that falls were the city's leading cause of accidental deaths.
From 2010 to 2014, there were 663 deaths from falls, which accounted for over 46% of all accidental deaths in that duration. Falls occur anywhere, so it is essential to use caution wherever you go.
What To Do if I Still Have Questions About My Accident?
You could take advantage of a free consultation if you have questions about what to do in your slip-and-fall accident. Our office will deliver a complimentary review of your claim so that you are more informed of your options and can better decide what actions you should take in your circumstance.
How Long Do I Have to File My Lawsuit?
There is a timeline of three years to file your lawsuit. Washington law, RCW § 4.16.080, includes a statute of limitations on personal injury claims. From the day of your injury, you have three years to have your suit filed.
Where Can I Find Help With My Slip-and-Fall Claim?
Every accident is unique to the individual, the specific injuries incurred, and the causes of the accident. Our staff puts our clients first, and you are our priority every step along the path to a resolution. When you want legal representation that will focus on your case's complexities and you as an individual, contact Van Law Firm.
The professionals at Van Law Firm can assess your case, analyze the circumstances, and honestly give you the facts regarding the probability of success in your case. Our skilled negotiators will push to get maximum compensation for your case or vigorously fight for your claim in court before a judge and jury. We aim to deliver a favorable settlement to your hands so you can manage your future.
Client Testimonials
These guys are amazing. Helped me throughout the process. Always there when I need help. Inititailly called a law firm (the one that has lots of ads on the radio), but they declined my case. Van Law Firm accepted my case without a second thought! Kudos to Daniel, my case manager, and Amanda who expedited my payment process. Highly recommended.
Milby Mags
Got in an accident at the beginning of the year and they have been awesome, especially with it being my first accident and me being like this. They have been very communicated, stayed in contact with me the whole time, giving me updates when there were any and even when there weren't and answered any question I had. I would recommend them to anyone. Everyone I have talked to there has been very friendly. I would give them a 10 out of 10.
Ethan Gullet
They made sure that my insurance company covered what I paid for them to which included the gap for my car that was totaled. My medical costs were taken care of and reduced substantially so I was able to get more on my settlement. My case manager, Will Garcia, was always helpful in assisting me and answering any questions I had. They really did an amazing job with my case. I would definitely recommend them to anyone in need of this type of legal help. Most lawyers do not help you with the recovery of the car and rental etc. They are amazing.
Teresa Cuthbertson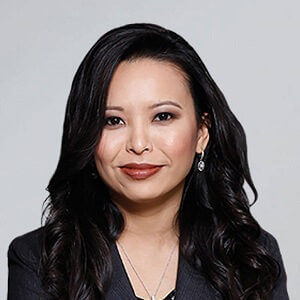 Have you been injured? We can help.
Fill out the form below, and we will get back to you very soon.