Slip and fall cases can sometimes be hard to win. Many factors go into building a slip and fall case. Most slip and fall cases are brought against businesses. It sometimes takes a lot of research to even determine who the owner may be, who the manager is, who is responsible for the dangerous condition and what insurance the business carries.
Even though slip and fall cases can seem difficult and have a reputation for being hard to win, there are things that you can do to improve your chances of winning your slip and fall lawsuit. Learn how to win the personal injury settlementyou need.
People Slip and Fall Due to Negligence
If you slip and fall and decide to sue the property owner, you are required to prove negligence. Negligence is a legal concept that means that a person had a duty to do or not do something, and they didn't do it. Such as when a business owner has a duty to clean up a spill or to fix a tear in the carpet so that people didn't fall, but they failed to do so.
When a duty is breached, and it causes someone to be injured, negligence occurs. In order for there to be a successful court claim for negligence, all of the elements of negligence must be shown.
This means that in order to be successful in a slip and fall case, you have to prove:
The property owner owed you a

duty of care

The property owner breached their duty of care towards you

That breach of duty of care directly caused your injuries
This generally means that the property owner knew about the dangerous thing that caused you to slip and fall and either failed to warn you about it or failed to fix or get rid of the dangerous thing. The property owner can also be responsible if they should have known that the dangerous thing was there but failed to complete required inspections.
For a free legal consultation, call (725) 900-9000
What Steps Can You Take To Improve Your Chances Of Success?
How can you prove all of these elements and improve your chances of winning a slip and fall case? Slip and fall cases are often very different from each other, so there is no magic formula to winning them, and there is no way to be certain of what the outcome will be. There are some things you can do that might help your case.
Always Document Your Slip and Fall
You should take certain actions immediately after you fall to ensure your own safety and to gather evidence of the fall. This includes taking photos, having a report made, speaking to anyone who witnessed you fall, and seeing if there is security camera footage available.
Nowadays, everyone has a cell phone camera so it should be simple to take pictures. If you are injured or are shaken, have a witness take pictures. The scene will likely be cleaned up shortly after you fall, so you want to make sure that you don't lose the chance to document it as it was when you fell.
Click to contact our personal injury lawyers today
Seek Medical Treatment
You should go to a hospital or see a doctor so you can be treated for your injuries. This should always be your priority – take care of yourself first. This is important not only for your own health and wellbeing, but because the bills for these injuries are what the property owner is liable for.
If you need emergency care, call 911 and go to the hospital. At the hospital, you can be scanned for internal injuries. If you do not need to go to the emergency room, follow up with urgent care or your primary physician. You can then be treated and evaluated for further treatments.
Complete a Free Case Evaluation form now
Speak to an Attorney
It is always a good idea to speak to an attorney. Personal injury attorneys litigate slip and fall cases all the time. They will be able to evaluate your claim and determine what the best course of action is for you in your case. Sometimes this means settling with the property owner's insurance provider. Other times this means filing a lawsuit against the property owner.
Either way, a lawyer from Van Law Firm will be able to explain everything to you and walk you through the process. The experienced attorneys at Van Law Firmdeal with slip and fall cases often. We will evaluate your claim and make sure that you are properly compensated for your slip and fall injuries. Call our office today for a free consultation, and we will help you determine next steps to improve your chances of winning in your slip and fall case.
Client Testimonials
These guys are amazing. Helped me throughout the process. Always there when I need help. Inititailly called a law firm (the one that has lots of ads on the radio), but they declined my case. Van Law Firm accepted my case without a second thought! Kudos to Daniel, my case manager, and Amanda who expedited my payment process. Highly recommended.
Milby Mags
Got in an accident at the beginning of the year and they have been awesome, especially with it being my first accident and me being like this. They have been very communicated, stayed in contact with me the whole time, giving me updates when there were any and even when there weren't and answered any question I had. I would recommend them to anyone. Everyone I have talked to there has been very friendly. I would give them a 10 out of 10.
Ethan Gullet
They made sure that my insurance company covered what I paid for them to which included the gap for my car that was totaled. My medical costs were taken care of and reduced substantially so I was able to get more on my settlement. My case manager, Will Garcia, was always helpful in assisting me and answering any questions I had. They really did an amazing job with my case. I would definitely recommend them to anyone in need of this type of legal help. Most lawyers do not help you with the recovery of the car and rental etc. They are amazing.
Teresa Cuthbertson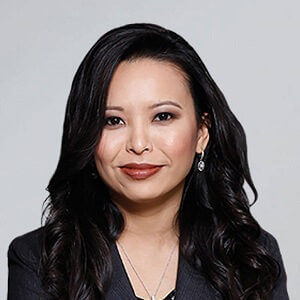 Have you been injured? We can help.
Fill out the form below, and we will get back to you very soon.