Passionate Personal Injury Lawyers Dedicated to You
If you have suffered an injury because of another person's bad judgment, it's important to explore your legal options. You may be entitled to compensation for your losses, including medical expenses, lost wages, emotional anguish, and other damages. Our team of personal injury lawyers in Lakewood has both extensive experience as well as a forward-thinking mindset. We value our role in the communities we're a part of, and as such, we are dedicated to protecting the rights of injured Washingtonians. Call (360) 200-0000 for more information and a free consultation.
For a free legal consultation with a personal injury lawyer serving Lakewood, call (725) 900-9000
Types of Personal Injury Claims
Versatility is a hallmark of our firm's culture. We handle and settle all kinds of personal injury and mass tort claims, so potential clients should never hesitate to bring us their case, no matter the parameters. Some of the most common case types that we handle include:
Auto collisions
Product liability claims
Motorcycle crashes
Uninsured and underinsured motorist claims
Premises liability claims
Wrongful death cases
Workers' Compensation
Nursing home and elder abuse
Trucking accidents
Bad faith insurance claims
After years spent working to improve the lives of thousands of accident victims, we know that an ongoing personal injury case is one of the most stressful and intensive processes one can go through. That being said, we pride ourselves on our professionalism and duty to service. Our Lakewood personal injury lawyers are ready to fight for you. No client will ever be put in a situation where they feel unprotected or unprepared. If there is any point during the suit process where certain accommodations need to be made, we gladly make it happen.
Lakewood Personal Injury Lawyer Near Me (725) 900-9000
Comparative Fault in Lakewood Cases
We believe that all claimants should retain a personal injury lawyer when filing a lawsuit. They are licensed in your jurisdiction and therefore know the specific guidelines that your case must follow, and they will handle the work of proving the defendant's negligence (which is the crux of any suit).
Claimants in Washington state should also be familiar with the concept of comparative fault before beginning the lawsuit process. The simplest way to imagine comparative fault is to basically get rid of the titles of plaintiff and defendant, as under this provision all parties involved in a given proceeding are eligible to receive a portion of the fault.
When most people envision a lawsuit, they imagine a head-to-head debate with a clear-cut "winner" at the end–this is not entirely false, although comparative fault can make it so that all parties may walk away with lighter pocketbooks as any percentage of the blame you are assigned is deducted from your end settlement by an equal amount (10 percent liable = 10 percent deduction). In the end, the party with the highest percentage of fault is barred from compensation altogether.
In the event that a person or entity denies responsibility and tries to pass the buck, it is not a good idea to pursue a claim against them alone. With legal representation from a skilled personal injury lawyer in Lakewood, WA, accident victims have a better chance of receiving fair compensation and holding the liable party accountable.
Let us evaluate your situation and determine the best path to take to help you achieve your goals. Give our injury attorneys a call today at (360) 200-0000.
Click to contact our Nevada Personal Injury Lawyers today
What Kinds of Compensation are Available to Claimants?
The other main reason to always hire an attorney is that they are the ones who will successfully argue for damages on your behalf. Numerous studies have shown that claimants who try to handle their case themselves routinely recoup less than a third of what they could with professional help, or nothing at all.
There are two main types of damages, compensatory and punitive. Compensatory damages, as the name suggests, are designed to include all of the various physical and psychological injuries one may accrue as a result of an accident, including:
Medical costs
Property damage
Lost wages, damage to future earnings
Disability
Loss of enjoyment
Pain and suffering
Loss of companionship
In very rare instances, punitive damages may also be awarded, especially with the help of a talented personal injury lawyer. While they are referred to as "damages," perhaps a better term would be "fees" or "fines" as these are separate from standard compensation, and are designed as a punitive measure for whenever a defendant has acted especially negligently. Less than one tenth of all proceedings will debate punitive damages.
Complete a Free Case Evaluation form now
Types of Accident Injuries
Vehicle collisions and other accidents can result in many different types of injuries. Treatment methods range from surgical to non-surgical, and long-term medical care may be required. With the help of a personal injury attorney in Lakewood, you can worry less about how you will cover these expenses.
The serious impact that this can have on a person's life should not be minimized. A personal injury lawsuit gives victims the opportunity to hold at-fault parties accountable and pursue financial compensation for medical bills and other damages. Some examples of accident injuries include:
Broken Bones
Traumatic Brain Injuries (TBI)
Spinal Cord Injuries
Burns
Vision or hearing loss
Disfigurement
Amputation
Paralysis
A wide range of other injuries may also occur and many are worthy of financial compensation. If you have suffered physical injuries due to the negligent actions of others, our legal team is ready to fight for you. With the help of our Lakewood personal injury lawyers, you have the best chance at making negligent parties pay for their actions.
No obligation consultations are always free.
Let us help you!
We are available 24/7
Premier Personal Injury Lawyers in Lakewood, WA
If you were injured in an accident that was not your fault, don't wait another minute to get the treatment and restitution you need to get your life firmly back on track. Here at Van Law Firm, our Lakewood personal injury attorneys can tackle any case big or small, including referrals from other firms. With a certified 5-star rating, our track record speaks for itself. Call (360) 200-0000 today to see just how much VLF can help you.
Client Testimonials
These guys are amazing. Helped me throughout the process. Always there when I need help. Inititailly called a law firm (the one that has lots of ads on the radio), but they declined my case. Van Law Firm accepted my case without a second thought! Kudos to Daniel, my case manager, and Amanda who expedited my payment process. Highly recommended.
Milby Mags
Got in an accident at the beginning of the year and they have been awesome, especially with it being my first accident and me being like this. They have been very communicated, stayed in contact with me the whole time, giving me updates when there were any and even when there weren't and answered any question I had. I would recommend them to anyone. Everyone I have talked to there has been very friendly. I would give them a 10 out of 10.
Ethan Gullet
They made sure that my insurance company covered what I paid for them to which included the gap for my car that was totaled. My medical costs were taken care of and reduced substantially so I was able to get more on my settlement. My case manager, Will Garcia, was always helpful in assisting me and answering any questions I had. They really did an amazing job with my case. I would definitely recommend them to anyone in need of this type of legal help. Most lawyers do not help you with the recovery of the car and rental etc. They are amazing.
Teresa Cuthbertson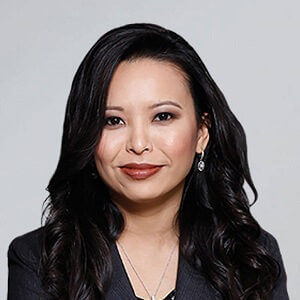 Have you been injured? We can help.
Fill out the form below, and we will get back to you very soon.