After you've been in an auto accident, the last thing you want to worry about is the insurance coverage of the other driver, or lack thereof. Unfortunately, a large number of drivers on U.S. roads are either underinsured or have no coverage at all. Therefore, it is important to consider adding uninsured and underinsured motorist provisions to your policy, to assist in these situations. Even if you do have these provisions but aren't quite sure how they are applied, consider contacting the Washington uninsured and underinsured motorist accident attorneys at Van Law Firm. Call (360) 200-0000 for more information.
The Basics of Uninsured and Underinsured Motorist Provisions
Uninsured and underinsured motorist provisions are additional allotments in one's policy that protect drivers when the other party involved in a collision has either limited coverage or no insurance at all. They may also be used if you've been the victim of a hit-and-run accident or a "phantom car" scenario.
When you submit an underinsured motorist claim, this essentially helps you make up the difference in cost when the at-fault driver has reached their policy limits but there are still expenses leftover. So, hypothetically speaking, if you have $10,000 in injuries but the other driver's policy only allots for $5,000, your underinsured motorist provision should supplement the remaining $5,000 (depending on your own policy limits).
By contrast, uninsured motorist provisions come into effect when the driver at fault has no insurance at all; in such a case, your insurer will step in and essentially act as the guilty party and assist in paying expenses. Keep in mind that these too are capped by policy limits and are not necessarily all-encompassing. They are also separated into the categories of bodily and property damages. Property coverage would pertain to car repair costs and bodily coverage would go toward medical expenses. Policyholders should always know the parameters of their policy because they are not always bundled together, and may be required separately.
These provisions have a tendency to be challenging to understand and difficult to enforce. In addition, your insurer may attempt to force your case into a pre-packaged template or otherwise pay you less than your injuries warrant. Underinsured and uninsured claims have a tendency to become contentious, as your insurer essentially turns on you and fights against you. That is why you should always enlist the help of an experienced underinsured and uninsured motorist attorney to handle your case.
Let us evaluate your situation and determine the best path to take to help you achieve your goals. Give our injury attorneys a call today at (360) 200-0000.
For a free legal consultation with a uninsured and underinsured motorist lawyer serving Washington, call (725) 900-9000
Washington Uninsured and Underinsured Motorist Provisions
Each state is slightly different in terms of auto insurance requirements. This includes underinsured and uninsured motorist coverage, as some states require their drivers to carry one or both of these provisions. In Washington state, drivers are not required by law to carry either uninsured or underinsured coverage. That fact alone should compel drivers to add those coverages, as you never want to take a chance on the road, especially if they are not required legally.
Insurers doing business in Washington state are legally required to offer prospective policyholders uninsured and underinsured motorist coverage; drivers are not obligated to accept this coverage, and may waive or refuse it if they please, however this decision must be presented to the insurer in writing to be considered valid. If the insurer says that you denied coverage but is unable to produce a signed copy of this denial, the company is then expected to extend underinsured/uninsured coverage to you at the time of a crash, up to the same amount as the casualty liability coverage.
In addition, these provisions are not always specific to vehicles, so you may get coverage as a passenger in another vehicle, or while in a cab or bus. They may also be used for accidents that were caused by "phantom" vehicles, or vehicles that caused you to crash but didn't actually hit you– for instance, if they cut you off and forced you to swerve off the road. Due to the difficulty in finding the at-fault parties, these accidents should always be reported within 72 hours.
No obligation consultations are always free.
Let us help you!

Call Now: (360) 200-0000

We are available 24/7
Washington Uninsured and Underinsured Motorist Lawyer Near Me (725) 900-9000
Contact Uninsured and Underinsured Motorist Accident Attorneys
If you've been involved in an accident with an underinsured or uninsured motorist, or have been the victim of a hit-and-run or phantom car crash, contact the Washington uninsured and underinsured motorist accident attorneys at Van Law Firm right away. We will analyze both the accident and your policy to the fullest extent, in order to get you the most compensation possible. Call our Washington office now at (360) 200-0000 for more information.
The millions of dollars we've recovered on behalf of our clients as well as the hundreds of 5-star reviews across Avvo, Google, and Yelp cement us as one of the most trusted firms in Washington. With years of experience negotiating insurance claims, you won't want to go anywhere else.
Client Testimonials
These guys are amazing. Helped me throughout the process. Always there when I need help. Inititailly called a law firm (the one that has lots of ads on the radio), but they declined my case. Van Law Firm accepted my case without a second thought! Kudos to Daniel, my case manager, and Amanda who expedited my payment process. Highly recommended.
Milby Mags
Got in an accident at the beginning of the year and they have been awesome, especially with it being my first accident and me being like this. They have been very communicated, stayed in contact with me the whole time, giving me updates when there were any and even when there weren't and answered any question I had. I would recommend them to anyone. Everyone I have talked to there has been very friendly. I would give them a 10 out of 10.
Ethan Gullet
They made sure that my insurance company covered what I paid for them to which included the gap for my car that was totaled. My medical costs were taken care of and reduced substantially so I was able to get more on my settlement. My case manager, Will Garcia, was always helpful in assisting me and answering any questions I had. They really did an amazing job with my case. I would definitely recommend them to anyone in need of this type of legal help. Most lawyers do not help you with the recovery of the car and rental etc. They are amazing.
Teresa Cuthbertson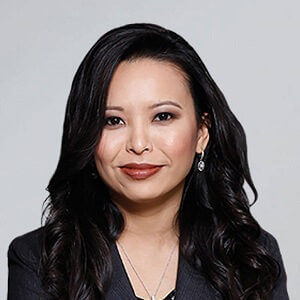 Have you been injured? We can help.
Fill out the form below, and we will get back to you very soon.