Get Help for a Trucking Accident in Washington
A trucking accident can have a profound impact on your life. When you sustain painful injuries, your normal life is severely disrupted and medical expenses accrue faster than you can imagine. It can start to feel as though you will never get your life back to normal. Here at Van Law Firm, we know exactly how frightening a trucking accident can be for our clients, and that is why we do everything possible to recover your rightful compensation.
As trusted legal professionals, our Las Vegas trucking accident attorneys will handle all of the hiccups throughout your case in a neat and professional manner, in order to get you paid and back to normal as quickly as possible. With over $150 million won for our clients thus far, top-notch service is just a call away.
For a free legal consultation with a truck accidents lawyer serving Washington, call (725) 900-9000
You Deserve Financial Compensation After Your Truck Crash
Victims of severe collisions often end up with a financial burden that should never have been their responsibility, to begin with. If someone else caused your accident and injuries, they are legally required to compensate you for what you've lost. These losses are called damages, and we can demand them as part of your personal injury case.
Common types of accident damages include:
Medical bills.

Anything you've spent to receive treatment for or recover from your injuries is a compensable expense. The reasonable cost of your medical care should be covered by the at-fault party's insurance company.

Lost wages.

While you spent time recovering from your injuries, you were likely unable to work. These wages, along with any future loss of income, can be recovered as part of your case.

Property damage.

In auto accident cases, your property damage typically refers to the cost of replacing or repairing your vehicle.

Pain and suffering.

You should be compensated for your physical pain,

emotional anguish

, and mental distress, as these affect your life just as much as the financial losses you experience.

Out-of-pocket expenses.

Auto accidents come with a variety of expenses, including the cost of public transportation, rental fees, childcare expenses, etc. You should be compensated for the things you are forced to pay out of your own pocket as a result of the collision.
Colliding with a commercial truck can cause extensive injuries, property damage, and personal loss. Our truck accident attorneys will fight for a settlement or verdict that will help to minimize the toll these losses take on your life.
Washington Truck Accident Lawyer Near Me (725) 900-9000
How Our Legal Team Can Help You
As personal injury lawyers with years of experience helping accident victims, we understand how much a collision can upset your life. We don't want to add to your worries and burdens by initiating the legal process. That's why we handle the process of filing and negotiating for your compensation from beginning to end.
Here are some of the services we offer our truck accident clients:
Filing your case with the appropriate court and according to regulations

Tracking and maintaining deadlines, so you don't miss your window to file

Gathering evidence to support your claims

Presenting your case to the insurance adjuster, judge, or jury

Negotiating with the insurance company for a fair financial recovery

Communicating with the insurer, the at-fault party, and their legal counsel on your behalf

Preparing your case for litigation, if necessary

Representing you in court if your case proceeds to trial
It can be a lot to consider taking civil action while you're still reeling from the effects of an accident. With Van Law, the legal process is our burden to carry. Our priority is recovering your peace of mind.
Click to contact our Truck Accident Lawyers today
Potential Accident Causes
Most people assume that the driver of a truck is always the cause behind a crash, but this is not always the case; it may also be the result of a mechanical or weather-based error. Truck drivers are expected to follow not only the standard traffic laws but also any guidelines from their employer and insurer, which may put them in a different position on the road.
Some of the most common trucking accident causes can include:
Driving under the influence

of drugs or alcohol

Driving while sleepy or exhausted

Changing lanes without signaling

Changing lanes without adequate warning or distance

Defective tires, brakes, brake lights, or other essential parts

Texting and driving, or other forms of distracted driving

Inadequate following distance

Large blindspots and failure to check blindspots with mirrors

Poor driving for the weather conditions

Speeding

Overloaded cargo

Unsecured or improperly secured cargo

Driver inexperience

Lack of training
Trucking Accident Liability
Trucking accidents affect more parties than a standard auto crash. Determining liability is not always a simple task, as it could fall on the driver, the driver's employer, or beyond, depending on the parameters of the crash. Obviously, reckless or impaired driving is the fault of the driver, but his or her employer may also be on the hook if they implement policies that are considered irresponsible or unsafe– for instance, expecting drivers to drive longer hours or encouraging them to skimp out on maintenance.
If the collision was caused by a mechanical failure, the liability may extend all the way up to any leasing company that may own the truck or the truck's manufacturer. The chances of an accident increase exponentially if there is a problem with one of the mechanical systems in the truck, such as the transmission, differential, suspension, engine, brakes, trailer components, etc.
Complete a Free Case Evaluation form now
What to Do Following a Trucking Crash
It's easy to get caught up in the shock that one experiences following a collision, but drivers should remember that there are useful steps to follow post-crash, including:
Get in Touch With the Police
If there is a trucking accident in town, police will most likely respond due to their potential severity. Nevertheless, you should always contact them yourself just to be sure, as their report of the accident can become very valuable to your case. Additionally, they can also test the driver on the spot if he or she is suspected to be impaired.
Seek Medical Attention
Make sure that you are treated for any injuries sustained during the crash, no matter how minimal. Also, remember to acknowledge symptoms as soon as they emerge. By doing so, you make it much more difficult for the defense to dismiss your medical claims, as you can point to the fact that you sought help right away.
Take Pictures of the Scene
This is where your smartphone can come in handy– take pictures of the entire crash site, including landmarks and all vehicles involved. For more pictures to take at the scene, visit here.
Write Notes
While the accident is still relatively fresh, try and scribble down as many details as you can. This information could become much more important later on in the case.
Contact information: In the case of a trucking accident, you should exchange contact and insurance information with the driver as well as the driver's employer.
Representatives from the trucking company or their insurer may contact you with offers. DO NOT speak with them under any circumstances– it's their job to try and pay the least amount possible. Before speaking with anyone, retain the services of a trusted personal injury attorney.
Call Van Law to Learn More About Our Services for Injured Accident Victims
If you're struggling to get back your financial footing after an accident, you are not alone. Our team is ready to help you file, build a compelling case, and fight for what you deserve.
Call or fill out our contact form to get started.
Client Testimonials
These guys are amazing. Helped me throughout the process. Always there when I need help. Inititailly called a law firm (the one that has lots of ads on the radio), but they declined my case. Van Law Firm accepted my case without a second thought! Kudos to Daniel, my case manager, and Amanda who expedited my payment process. Highly recommended.
Milby Mags
Got in an accident at the beginning of the year and they have been awesome, especially with it being my first accident and me being like this. They have been very communicated, stayed in contact with me the whole time, giving me updates when there were any and even when there weren't and answered any question I had. I would recommend them to anyone. Everyone I have talked to there has been very friendly. I would give them a 10 out of 10.
Ethan Gullet
They made sure that my insurance company covered what I paid for them to which included the gap for my car that was totaled. My medical costs were taken care of and reduced substantially so I was able to get more on my settlement. My case manager, Will Garcia, was always helpful in assisting me and answering any questions I had. They really did an amazing job with my case. I would definitely recommend them to anyone in need of this type of legal help. Most lawyers do not help you with the recovery of the car and rental etc. They are amazing.
Teresa Cuthbertson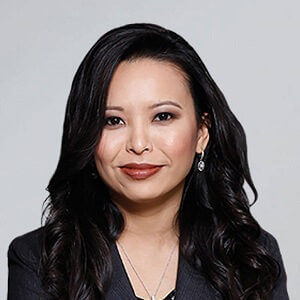 Have you been injured? We can help.
Fill out the form below, and we will get back to you very soon.