Liability for a delivery truck accident is likely the first thing on your mind after suffering severe injuries. The fact is, multiple parties could be at fault for your collision, including:
The truck driver
The cargo loader
The truck mechanic
The truck manufacturer
The trucking company
A truck accident lawyer can evaluate your case and identify the liable parties. They can also gather evidence, calculate your losses, and work to hold the negligent party accountable.
You Could Hold an Individual Driver Accountable for Your Accident
You may assume that, since the truck driver was the one operating the vehicle at the time of the accident, they are the primary liable party. You could be correct if they exhibited any sort of careless behavior, including:
Driving over the speed limit
Not obeying traffic signs, including stop signs or red lights
Drinking and driving
Driving while drowsy
Driving while distracted
With that said, it is very important to remember that the truck driver is not necessarily the sole liable party. Even if they share liability, you could still recover compensation from one or more of the parties listed below as well.
For a free legal consultation, call (725) 900-9000
The Party Who Loaded the Delivery Truck Could Be Partially Liable
The whole purpose of a delivery truck is to safely transport goods from one place to another. It can only do this if the cargo loaders—the people responsible for placing the goods into the truck—arrange that cargo safely. For instance, they should:
Not load more than the truck can safely carry
Ensure the load is well-balanced so the truck does not tip over when making a turn
Check that the packages are packed securely so they do not slip out of place or fall out of the truck
Improperly loaded cargo can result in serious bodily injuries by either knocking the truck off-balance or by causing objects to fall off the vehicle and hit others.
Mechanics Must Keep Delivery Vehicles in Working Order
Like with any kind of motor vehicle, commercial trucks need regular maintenance from qualified professionals to stay safe. This maintenance should include:
Checking and replacing the oil
Inspecting all parts of the engine
Making sure that all safety features, including headlights and airbags, are functioning well
In addition, when unexpected problems—such as a malfunctioning brake or an unexplained noise from the engine—pop up, delivery drivers need to know that they can rely on mechanics to address the issue quickly and competently. Under no circumstances should a mechanic knowingly allow a commercial driver to operate a malfunctioning vehicle.
Click to contact our personal injury lawyers today
The Manufacturer of the Delivery Truck Could be Liable for Your Financial Losses
Any given delivery truck may contain parts from several different manufacturers. Each manufacturer is responsible for:
Selecting the right materials to build the final product
Thoroughly testing the final product so it can identify and fix potential problems
Including all appropriate warnings on the product's label
Recalling the product by reporting potential safety issues to the National Highway Traffic Safety Administration (NHTSA) as soon as possible
Every part of a delivery truck is necessary for it to work properly. If a manufacturer "skimps" by using subpar materials or delays issuing a recall to avoid losing money, they put both the truck driver and everyone else on the road in harm's way.
In the immediate aftermath of an accident, it may not be obvious if a manufacturing issue played a role. Truck accident attorneys are trained to investigate such crashes and to identify every liable party, even those who played an indirect or secondary role.
Complete a Free Case Evaluation form now
How Trucking Companies Cause Delivery Truck Accidents
Ultimately, the trucking company is responsible for everything its employees do while on the clock. It's the company's duty to ensure drivers can do their jobs safely and properly by:
Vetting all potential employees before hiring them
Training employees
Making sure drivers have the correct licenses
Complying with state and federal laws regarding how long drivers can work and how many breaks they need
Not pressuring mechanics to work too fast or approve unsafe trucks for use
Allowing qualified mechanics to inspect their trucks on a regular basis
Keeping commercial vehicles off the road if there are problems
Unfortunately, delivery companies may try to circumvent these rules to save themselves a few dollars. It is not unheard of for these organizations to pressure truck drivers to work for very long periods without rest or allow unqualified drivers out on the road.
Who Is Liable for Your Delivery Truck Accident?
The question of who can be held liable for a delivery truck accident is, at its heart, a simple one: you can hold liable whoever caused or contributed to the collision. However, you have a very limited time to do so.
The length of time you have to file a personal injury or wrongful death lawsuit after a truck accident varies from state to state. Typically, it is between two and four years, but this may change depending on:
Who you are suing
Why you are suing (e.g., do you have a personal injury case or a wrongful death case?)
The state where the accident happened
Whether the judge agrees to grant you an extension based on extraordinary circumstances
Suing for compensation is an important opportunity for accident survivors. However, you must act within your state's statute of limitations, or else you could lose the right to seek financial recovery.
If you want help taking legal action, our personal injury attorneys would be happy to help. They can investigate your crash and fight hard for every dollar you deserve, no matter who the liable party is. With their support, you would be free to spend your time receiving medical treatment and rebuilding your life after a traumatic collision.
Our Personal Injury Lawyers Can Determine Liability for Your Delivery Truck Accident
If you get in touch with the attorneys at Van Law early enough, we can explain who can be held liable for the delivery truck accident that caused your injuries. When you entrust us with your case, we can seek financial compensation for your medical expenses, loss of income, and physical pain and suffering.
Contact our office today, and we will provide you with a free consultation that explores your rights and options in greater detail. Our expert legal team is standing by to take your call, so don't wait!
Client Testimonials
These guys are amazing. Helped me throughout the process. Always there when I need help. Inititailly called a law firm (the one that has lots of ads on the radio), but they declined my case. Van Law Firm accepted my case without a second thought! Kudos to Daniel, my case manager, and Amanda who expedited my payment process. Highly recommended.
Milby Mags
Got in an accident at the beginning of the year and they have been awesome, especially with it being my first accident and me being like this. They have been very communicated, stayed in contact with me the whole time, giving me updates when there were any and even when there weren't and answered any question I had. I would recommend them to anyone. Everyone I have talked to there has been very friendly. I would give them a 10 out of 10.
Ethan Gullet
They made sure that my insurance company covered what I paid for them to which included the gap for my car that was totaled. My medical costs were taken care of and reduced substantially so I was able to get more on my settlement. My case manager, Will Garcia, was always helpful in assisting me and answering any questions I had. They really did an amazing job with my case. I would definitely recommend them to anyone in need of this type of legal help. Most lawyers do not help you with the recovery of the car and rental etc. They are amazing.
Teresa Cuthbertson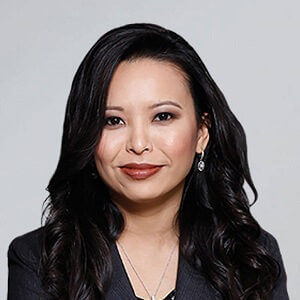 Have you been injured? We can help.
Fill out the form below, and we will get back to you very soon.