When warm weather arrives, many people enjoy going for a swim at a residential, hotel, or casino pool. However, improper safety practices can result in severe harm to swimmers. This is especially true for children, as about 20 percent of drowning victims are under the age of fourteen.
Additionally, swimming injuries often result in hospitalization and can cause long-lasting complications such as brain damage. Severe brain damage can result in memory loss, learning disabilities, and permanent loss of basic motor skills such as writing, speaking or driving. Therefore, it is important for injured swimmers to get immediate medical attention and retain counsel. At Van Law Firm, we want to ensure your full recovery while also holding swimming pool owners and operators accountable for any negligence.
Common Causes of Swimming Pool Accidents
A swimming pool accident can be caused by a number of different factors, including but not limited to:
Failure to cover or gate pools/hot tubs: Uncovered or improperly covered or secured pools and hot tubs can create an "attractive nuisance" which is especially dangerous with young children.
Poor lighting: Insufficient lighting can result in slip and falls and other serious injuries in and around pools.
Inadequate safety equipment: Broken,malfunctioning, or the complete lack of safety equipment such as life preservers can prevent rescue and result in drownings and near-drownings.
Slippery surfaces: Wet surfaces around pools can cause slip and falls and other serious injuries.
Untrainted/distracted lifeguards:A lifeguard who is not properly trained or is distracted (texting, etc.) can cause injuries to swimmers.
Let us evaluate your situation and determine the best path to take to help you achieve your goals. Give our injury attorneys a call today at 725-900-9000.
For a free legal consultation with a swimming pool injury lawyer serving Nationwide, call (725) 900-9000
Injuries in Swimming Pool Accidents
There are more injuries that can arise from swimming pool accidents than just drownings or near-drownings. Other injuries can include:
Diving Board Injuries
Swimming Pool Slide Injuries
Slips and Falls
Pool Toy Entrapment
Suction Entrapment
Electrocution
Pool Drain Injuries
Chemical Irritations and Injuries
Nationwide Swimming Pool Injury Lawyer Near Me (725) 900-9000
Public vs. Private Liability and Lifeguard Requirements
Public
Swimmers in a casino, resort, or hotel pool are considered "invitees," which means they are owed the highest standard of care from property owners. Because invitees are typically visiting the property for the owner's benefit (they are paying a fee to use the pool, etc.), the property owner is expected to:
Actively find potential hazards
Conduct regular inspections
Operate the pool in accordance to code
Remedy hazards immediately
Warn guests of hazards while they are being remedied (ex: wet floor signs)
Hire a sufficient amount of security and pool maintenance personnel (lifeguards, etc.)
Plan and train for emergency incidents
Develop standard protocols for emergency incidents
Acquire the proper resources to run the pool area safely
Lifeguards and their regulations are a huge part of public swimming pool accidents. A facility is required to keep guards on staff if the pool area admits unsupervised children under 14 years old, or if the pool has a surface area of over 2,000 square feet. Additionally, a guard must be physically present at the pool whenever the number of swimmers exceeds 80 percent of the maximum capacity. Shift rotations must be done in such a way that no guard is on active watch for more than 60 consecutive minutes at a time. Any guard working in three or more feet of water needs to have a rescue tube on their person.
Even if a casino or resort had lifeguards present at the time of the accident, the owner will not be absolved of liability if they were distracted or unreasonably delayed in providing rescue services. Lifeguards around the country are expected to be able to follow the "10/20 rule," which means that they should be in a position to identify a problem in 10 seconds and make it to the victim within 20 seconds after recognition. Lifeguard chairs or towers must be tall enough to see the entire surface area and bottom of the pool, and it must be in the shade or have overhead coverage.
In addition, public swimming facilities must have a wide array of safety equipment on site at all times, including:
At least one spinal injury board with head and neck stabilizers
Personal protective equipment such as resuscitation masks and latex gloves
At least one Coast Guard-approved rescue throwing device
At least one 12 to 16-foot reaching pole
When swimming injuries occur at a casino, hotel, or resort, multiple parties can be held liable. These parties can include the hotel, the swimming pool operator, the lifeguard company, and numerous insurance companies.
Fortunately, these pools usually have multiple security cameras that can capture swimming accidents. However, this footage is usually not stored for a long period of time. Therefore, injured swimmers should contact a Personal injury attorney immediately to ensure that this footage is preserved for a lawsuit.
Private
When a homeowner invites guests to swim, there is an expectation that the hosts have made their property, particularly the swimming area, reasonably safe. The pool owner has an additional duty to warn guests of any hazards if it is likely that guests will encounter them. For instance, if there is a ladder or slide that is not properly functioning, the pool owner has an obligation to notify their guests.
Additionally, proper barriers/fences must be installed because improperly secured pools are considered "attractive nuisances." For many states, an attractive nuisance is a condition or object on property that is likely to attract children. This means that the pool owner could be held liable for accidents, even if the child was not given permission to enter the pool.
When an injured swimmer sues an insured homeowner, the homeowner's insurance policy will handle the litigation. If the injured party wins, the insurance company will pay for the plaintiff's damages up to the limit of the homeowner's coverage. If the plaintiff's damages exceed the policy limit, the plaintiff can sue the homeowner individually for the difference.
No obligation consultations are always free.
Let us help you!

Call Now:(725) 900-9000

We are available 24/7
Click to contact our Premises Liability Lawyers today
Swimming Pool Injury Attorneys
When you're searching for trusted swimming pool injury attorneys, Van Law Firm is here to help. With hundreds of 5-star reviews online and over $50 million won for our clients to date, there's no case we can't handle. We have years of experience successfully negotiating with insurance companies and defense lawyers. Call our office nearest you today to get started with a free consultation.
Client Testimonials
These guys are amazing. Helped me throughout the process. Always there when I need help. Inititailly called a law firm (the one that has lots of ads on the radio), but they declined my case. Van Law Firm accepted my case without a second thought! Kudos to Daniel, my case manager, and Amanda who expedited my payment process. Highly recommended.
Milby Mags
Got in an accident at the beginning of the year and they have been awesome, especially with it being my first accident and me being like this. They have been very communicated, stayed in contact with me the whole time, giving me updates when there were any and even when there weren't and answered any question I had. I would recommend them to anyone. Everyone I have talked to there has been very friendly. I would give them a 10 out of 10.
Ethan Gullet
They made sure that my insurance company covered what I paid for them to which included the gap for my car that was totaled. My medical costs were taken care of and reduced substantially so I was able to get more on my settlement. My case manager, Will Garcia, was always helpful in assisting me and answering any questions I had. They really did an amazing job with my case. I would definitely recommend them to anyone in need of this type of legal help. Most lawyers do not help you with the recovery of the car and rental etc. They are amazing.
Teresa Cuthbertson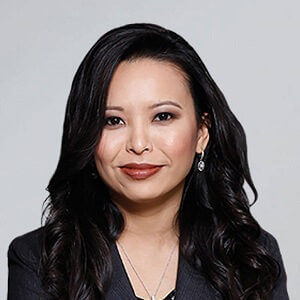 Have you been injured? We can help.
Fill out the form below, and we will get back to you very soon.