While swimming pools are known for being a source of fun and relaxation, they can also be the cause of severe injuries or death. The risk of drowning is always present with swimming pools, and the failure of an owner to meet certain safety standards could increase the chances of a dangerous outcome.
If your loved one drowned or nearly drowned in a pool accident, financial compensation might be available. A civil lawsuit could provide a monetary award as well as a measure of justice from the owner of the swimming pool. Let a Boulder City NV pool drowning lawyer advise you on your legal options moving forward.
Negligence Can Lead to Drowning Accidents
Owning or operating a swimming pool comes with significant responsibilities. There is an obligation to provide a safe environment while limiting the potential for avoidable drowning accidents. The failure to provide this safe environment could be considered negligence if it leads to a drowning or near-drowning accident.
Determining if negligence occurred is an important factor in these cases. In order to recover compensation, it is necessary to show that negligence was the direct cause of the accident. Some of the ways negligence can lead to drowning accidents include:
Poor Lighting
One of the unexpected hazards around swimming pools at night is the lack of adequate lighting. Traveling by foot near a pool can be dangerous when it is too dark to see. Lighting within the pool is also important for anyone swimming after dark. This inadequate lighting could result in long delays before rescue.
For a free legal consultation with a pool drowning lawyer serving Boulder City, call (725) 900-9000
Lack of Barriers
Limiting access to a swimming pool is arguably the most important safety precaution a property owner can take. Building a barrier or fence around a pool prevents individuals—especially children—from wandering too close or even falling into the water. Placing covers over pools is another common safety measure that can prevent drowning.
Boulder City Pool Drowning Lawyer Near Me (725) 900-9000
Slick Floors
A slip and fall accident can be dangerous anywhere, but it is especially dangerous on the deck of a pool. A person that slips near a pool could fall into the water and risk drowning. This risk is significant if that person strikes their head in the fall before landing in the water. Property owners and occupiers should take steps to ensure that the surface around a pool is made from non-slick material that reduces the chances of a fall. These surfaces should be safe even when water is present, given the high likelihood that pool decks will be covered in water when used.
Drowning Accidents and the Statute of Limitations
There is not an unlimited amount of time to file a lawsuit following a drowning accident. State law sets a limit on the time a plaintiff has to file a lawsuit, and that deadline is known as the statute of limitations.
There is an applicable statute of limitations no matter the specific nature of your case. In fact, the same time limit to file a lawsuit applies for both personal injury and wrongful death cases in Nevada. Generally, a plaintiff has two years from the date of a drowning accident to file a lawsuit.
There are steep consequences associated with missing this deadline. You could lose your right to recover compensation, no matter how strong the case for negligence might be. While state law does provide for some exceptions to the statute of limitations, it is risky to assume they apply to your case. Let a Boulder City NV pool drowning lawyer evaluate your case as soon as possible to help you understand the deadline you face.
What does an Attorney Cost?
If you are dealing with the unexpected loss of a loved one due to a pool accident, the additional expense of hiring an attorney to pursue legal action might seem like too much to take on. The good news is that you could seek compensation through a wrongful death lawsuit without having to pay any upfront legal fees.
Our firm understands the hardship that comes with losing a loved one in a drowning accident. We take these cases on a contingency basis, which means we will pursue your lawsuit without any upfront attorney fees.
Instead, we only get paid if we are successful. If we recover compensation on your behalf, we will keep a percentage as our fee. Approaching your case this way means you could pursue a monetary award without the risk of having nothing to show for your lawsuit but legal fees.
How Common Are Drowning Accidents?
Drowning accidents in the United States might be more common than you realize. According to the Centers for Disease Control and Prevention (CDC), there is an average of 4,000 drowning deaths each year. It is important to note that these deaths do not take into account boating-related accidents. A large portion of these drowning deaths occurred in swimming pools.
Anyone could be at risk of drowning in a swimming pool depending on the circumstances. However, some people are more likely than others to drown or face near-drowning injuries. According to the CDC, approximately 20 percent of fatal drowning accidents involve individuals that are younger than 14 years of age.
Non-fatal drowning injuries are also common. According to data provided by the CDC, non-fatal injuries related to drowning numbered over 8,000 annually. That means every day, someone in the United States faces the possibility of drowning in a pool. Often, these accidents are the result of negligence.
Talk to an Attorney About a Drowning Accident Lawsuit
If a close relative in your family drowned or suffered near-drowning injuries in a pool, they could be entitled to financial compensation. Holding the owner of the pool liable could be possible, but this process is not always easy. Property owners often have the financial resources necessary to fight back—even when it is clear they were negligent.
A Boulder City NV pool drowning lawyer could provide you with the legal counsel you deserve. Before you attempt to pursue your case on your own, consider discussing your options with the team at Van Law Firm. Reach out as soon as possible for your free consultation.
Client Testimonials
These guys are amazing. Helped me throughout the process. Always there when I need help. Inititailly called a law firm (the one that has lots of ads on the radio), but they declined my case. Van Law Firm accepted my case without a second thought! Kudos to Daniel, my case manager, and Amanda who expedited my payment process. Highly recommended.
Milby Mags
Got in an accident at the beginning of the year and they have been awesome, especially with it being my first accident and me being like this. They have been very communicated, stayed in contact with me the whole time, giving me updates when there were any and even when there weren't and answered any question I had. I would recommend them to anyone. Everyone I have talked to there has been very friendly. I would give them a 10 out of 10.
Ethan Gullet
They made sure that my insurance company covered what I paid for them to which included the gap for my car that was totaled. My medical costs were taken care of and reduced substantially so I was able to get more on my settlement. My case manager, Will Garcia, was always helpful in assisting me and answering any questions I had. They really did an amazing job with my case. I would definitely recommend them to anyone in need of this type of legal help. Most lawyers do not help you with the recovery of the car and rental etc. They are amazing.
Teresa Cuthbertson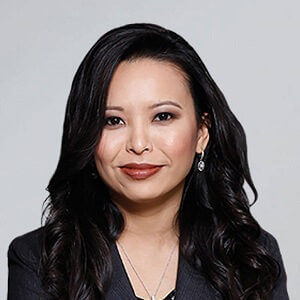 Have you been injured? We can help.
Fill out the form below, and we will get back to you very soon.