The United States military exposed at least one million service members and their families to toxic substances at Camp Lejeune from August 1953 to December 1987. If you or a loved one served, lived, or worked on the base during this time, you may qualify for VA benefits and/or financial compensation.
An attorney with our firm can help you seek medical and disability payments through the U.S. Department of Veterans Affairs (VA). We can also help you pursue a settlement through legal action. Read on to learn more about VA compensation for Camp Lejeune water contamination claimants and how you can secure benefits and monetary awards.
What Caused the Camp Lejeune Water Contamination?
According to VA, two on-base water wells at Camp Lejeune were contaminated with toxic chemicals. The contamination began in the early 1950s and continued until the military shut down the wells in 1985.
The Environmental Protection Agency (EPA) has declared Camp Lejeune a Superfund site. The EPA has identified several contaminants of concern (COCs) in the base's soil, sediment, groundwater, and surface water, including, but not limited to:
Dichloroethane
Tetrachloroethane
Trichloroethane
Arsenic
Barium
Benzene
Acetone
Vinyl chloride
Chromium
Copper
Cyanide
Lead
Gasoline and diesel
Furthermore, a House Hearing in 2010 revealed that the United States Marine Corps (USMC) knew about the contamination for more than four years before shutting down the drinking water wells at Camp Lejeune. Additionally, it took even more time and the passage of the Caring for Camp Lejeune Families Act of 2012 before the USMC notified veterans of the contamination.
For a free legal consultation, call (725) 900-9000
Who Can Seek VA Medical Benefits for Camp Lejeune Water Contamination?
The Centers for Disease Control and Prevention (CDC) estimates that as many as one million service members, civilian staff, and their family members may have suffered exposure to Camp Lejeune water contamination. VA offers benefits to those who:
Lived on the base for 30 days (consecutive or nonconsecutive)
Developed an ailment related to the water contamination
Did not receive a dishonorable discharge (if applicable)
You Must Have One of the Following Conditions to Seek Benefits
In addition to health care coverage, veterans, reservists, and guardsmen with medical conditions caused by Camp Lejeune water contamination can seek VA disability benefits. Disability benefits are monthly, tax-free payments to veterans who suffered an injury or illness connected to their service.
VA lists some "presumed" conditions. If you have any of the following illnesses, VA will assume it stemmed from the water contamination at Camp Lejeune. These conditions include:
Liver cancer
Bladder cancer
Kidney cancer
Non-Hodgkin's lymphoma
Parkinson's disease
Adult leukemia
Aplastic anemia
Other myelodysplastic syndromes
Veterans with a presumed condition will receive medical coverage at no cost. For other service-related health conditions, veterans may have a copay.
How Much Will You Receive in Monthly Payments?
If approved for disability benefits through VA, your monthly disability payments will depend on your disability rating and dependents. Consider the following:
VA assigns you a disability rating of 30 percent. You have a dependent spouse or parent, but no children. Here, you could get $467.39 a month.
You get a disability rating of 100 percent. You have children but no spouse or parents. Here, you could get $3,456.30 in monthly cash benefits.
When evaluating your application, VA assesses your condition's severity using the medical evidence you supplied, the results of your VA claim exam, and other sources.
VA Compensation Is More than Cash Payments
If approved for VA disability benefits, you can also get:
Educational assistance. You can get help enrolling in various courses and furthering your education.
Life insurance. VA offers life insurance policies that can help your family in the event of your passing.
Home loans. VA believes all veterans should be homeowners. VA does not require you to offer a down payment and offers low-interest rates on loans. It also offers limited closing costs and does not require private mortgage insurance (PMI).
Funeral cost assistance. VA will finance part of your funeral or burial based on the circumstances of your passing. People who pass away from service-connected conditions usually get more benefits than those who pass away from natural causes.
These are just some benefits you can get in addition to monthly cash payments. You can also get help with job retraining, health insurance, and a pension.
Click to contact our personal injury lawyers today
How do You Apply for Camp Lejeune Disability Benefits?
Applying for VA benefits varies depending on if you are a veteran or the family member of a veteran.
How to Apply if You're a Veteran
If you are a retired service member, you can apply for disability compensation online at VA.gov, or you can seek help from an accredited representative, such as a veterans service officer (VSO) or your local VA office.
Along with a completed claim form, you will need to supply VA with evidence of your military service and your medical records, including:
Military service records showing you served at Camp Lejeune for at least 30 days from Aug. 1, 1953, to Dec. 31, 1987
VA or private medical records showing you have one of eight presumptive Camp Lejeune water contamination illnesses
VA or private medical records showing you have another condition related to Camp Lejeune water contamination or other military service
Supporting statements from family members, friends, colleagues, and others regarding your claimed condition
As of July 2022, the average time it takes VA to make a disability claim decision is 125.3 days. While you wait, you do not need to do anything unless VA sends you a letter asking for additional evidence or requesting that you submit to a VA claim exam. If VA asks for an exam, do not miss your appointment.
How to Apply if You're a Veteran's Family Member
Family members with one of 15 qualifying Camp Lejeune water contamination illnesses will need to download and complete a Camp Lejeune Family Member Program Application (VA Form 10-10068). Along with the completed form, family members will need to provide VA with:
Evidence proving your relationship to a veteran who served at Camp Lejeune for 30 days during the contamination period (i.e., a birth certificate, adoption papers, or a marriage license)
Proof you lived on the base for a minimum of 30 cumulative days from August 1953 to December 1987 (i.e., utility bills, base housing records, tax documents)
Medical records showing you have a qualifying condition (including proof of the date of your diagnosis and proof you are being treated or have received past treatment for an illness)
Evidence you paid out-of-pocket health care expenses for your claimed condition during one of the following time periods:

On or after Aug. 6, 2012, and up to two years before the date of your application if you lived on the base between Jan. 1, 1957, and Dec. 31, 1987
On or after Dec. 16, 2014, and up to two years before the date of your application if you lived on the base between Aug. 1, 1953, and Dec. 31, 1956
You may also want to download and have your doctor complete and sign a Camp Lejeune Family Member Program Treating Physician Report (VA Form 10-10068b). While VA does not mandate this form, it can provide the agency with important information it may need to determine your eligibility for benefits.
You can send your claims and supporting documents to VA via fax at 512-460-5536 or mail at:
Department of Veterans Affairs
Financial Services Center
PO Box 149200
Austin, TX, 78714-9200
For further assistance, contact the Camp Lejeune Family Member program staff at 866-372-1144.
Complete a Free Case Evaluation form now
You Can File a Lawsuit in Addition to Seeking VA Disability Benefits
New legislation has opened the door for veterans and their families to take legal action for damages caused by Camp Lejeune water contamination. On Aug. 10, 2022, President Joe Biden signed the SFC Heath Robinson Honoring Our Promise to Address Comprehensive Toxics Act of 2022 (S. 3373).
Better known as the PACT Act, this bill contains the Camp Lejeune Justice Act of 2022, which allows those harmed by Camp Lejeune water contamination to seek a financial settlement through legal action. Those eligible to pursue a lawsuit include exposed veterans, family members, and others who lived and worked on base, including those exposed in utero.
The act waives the U.S. government's right to immunity from legal action for Camp Lejeune claims. It also gives claimants previously barred by North Carolina's statute of limitations the opportunity to file their case. Injured parties now have two years from the legislation's passing to file suit (or 180 days after receiving a claim denial from VA).
You Can Recoup These Damages Through a Camp Lejeune Injury Lawsuit
Those who suffer from an illness related to Camp Lejeune water contamination can take legal action to recover awards for:
Medical Treatment
You can pursue reimbursement for past and future medical care related to your or your loved one's illness, including the cost of:
Diagnostic testing
Medical procedures
Prescription drugs
Chemotherapy and radiation
Mobility aids and medical devices
Physical and occupational therapy
Long-term nursing services
Lifecare expenses
Hospice
Other related costs
Lost Income
An illness can interfere with your ability to earn a living. You may miss work due to sickness or medical appointments. Your illness may also require you to change jobs or leave the workforce. You can seek compensation for lost back pay, wages, benefits, earnings, and earning potential.
Pain and Suffering
You can pursue monetary awards for physical pain, anxiety, depression, stress, and mental anguish caused by your illness. You may also seek damages for scarring, disfigurement, and physical disabilities.
Wrongful Death-Related Expenses
If your loved one passed away from an illness caused by Camp Lejeune water contamination, their legal representative can pursue compensation for their estate and surviving family members, including awards for medical treatment and funeral and burial expenses.
Working With a Camp Lejeune Lawsuit Lawyer Can Benefit You
Although President Biden encourages veterans and their families to promptly file their claims, this does not guarantee an approval of benefits. VA denies more than 50 percent of disability claims on their first submission. Even if you supplied all the necessary information, you could find yourself waiting years for benefits.
You can appeal the decision with the help of one of our lawyers. We can:
Explore filing a Camp Lejeune lawsuit (which is different than applying for VA benefits)
Review the reason for your claim's denial
Guide you through the decision reviews process
Evaluate the reason for your claim's denial
Address your questions and concerns
Keep you updated on the decision reviews process
You dedicated your life to serving our country. Now, it's our turn to serve you. If you or a loved one suffered harm from the water contamination at Camp Lejeune, we want to pursue the benefits you need.
You Can Get Our Help at No Out-of-Pocket Cost
You're likely struggling with a host of injury-related expenses, from medical bills to lost income. You shouldn't have to struggle with the cost of hiring an injury lawyer. So, we offer help on a contingency-fee basis. Payment for our help comes from the settlement or verdict we recover on your behalf.
We don't bother with retainers or hourly rates. We're so committed to your case's outcome that we don't request anything until your case concludes.
We've Secured Positive Results for Injured Claimants
Our law firm is no stranger to disability claims and litigation. In our years of service, we've secured more than $150 million for injured people. We've also earned a spot on the National Trial Lawyers Top 100.
When we take your case, we'll do everything possible to secure the benefits you need. We offer free case reviews where we can discuss your options.
Contact Van Law Today
If you or a loved one suffers from an illness caused by Camp Lejeune water contamination, contact Van Law today. We can listen to your story and decide whether pursuing disability benefits or a lawsuit is right for you.
For a free consultation, call our team now.
Client Testimonials
These guys are amazing. Helped me throughout the process. Always there when I need help. Inititailly called a law firm (the one that has lots of ads on the radio), but they declined my case. Van Law Firm accepted my case without a second thought! Kudos to Daniel, my case manager, and Amanda who expedited my payment process. Highly recommended.
Milby Mags
Got in an accident at the beginning of the year and they have been awesome, especially with it being my first accident and me being like this. They have been very communicated, stayed in contact with me the whole time, giving me updates when there were any and even when there weren't and answered any question I had. I would recommend them to anyone. Everyone I have talked to there has been very friendly. I would give them a 10 out of 10.
Ethan Gullet
They made sure that my insurance company covered what I paid for them to which included the gap for my car that was totaled. My medical costs were taken care of and reduced substantially so I was able to get more on my settlement. My case manager, Will Garcia, was always helpful in assisting me and answering any questions I had. They really did an amazing job with my case. I would definitely recommend them to anyone in need of this type of legal help. Most lawyers do not help you with the recovery of the car and rental etc. They are amazing.
Teresa Cuthbertson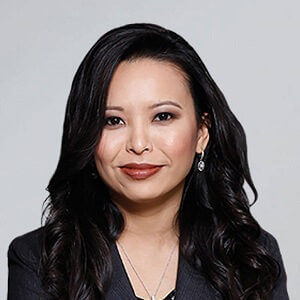 Have you been injured? We can help.
Fill out the form below, and we will get back to you very soon.