From August 1953 to December 1987, the well water at Camp Lejeune, North Carolina, was contaminated by many hazardous chemicals. Marines stationed there along with their families and civilian workers used the water for years, not realizing it could increase their risk of cancer, fertility issues, and other serious conditions.
What happened at Camp Lejeune is a tragedy and a travesty of justice. Those who suffered harm could qualify for compensation through a individual or class action lawsuits.
Where Is Camp Lejeune?
Camp Lejeune refers to several Marine bases and training camps throughout North Carolina. Examples of Camp Lejeune installations include:
Marine Corps Base Camp Lejeune
Marine Corps Air Station New River
Paradise Point
Camp Lejeune Greater Sandy Run
Holcomb Boulevard
Onslow Beach
Marines and the families of Marines as well as civilian workers stationed at these or other installations were affected by the contaminated water.
For a free legal consultation, call (725) 900-9000
What Happened at Camp Lejeune?
As noted, from August 1953 to December 1987, multiple hazardous chemicals got into the water at Camp Lejeune. The U.S. Department of Veterans Affairs (VA) reports that, as of 1985, these chemicals included, but were not limited to:
Benzene, which is found in gasoline
Trichloroethylene, an industrial solvent
Perchloroethylene, which is used to dry clean fabric
Vinyl chloride, which is found in certain types of plastic
Marines and their families used the contaminated wells for just about everything, including drinking, cooking, and bathing. As such, they were exposed to multiple toxic chemicals multiple times a day for as long as they were on the base.
How Has the Water Contamination Affected Camp Lejeune Veterans?
The chemicals found in the Camp Lejeune well water are very harmful to humans and have been known to cause cancer and other illnesses. By one estimate, the chemicals in the water were at levels 280 times higher than what is considered safe. As a result, personnel stationed there have been diagnosed with a variety of life-altering, even fatal conditions, such as:
Cancer
Scleroderma
Renal toxicity
Infertility and miscarriage
Hepatic steatosis
Neurobehavioral issues
Both the Marines who served at Camp Lejeune and their families, including children who were in utero at the time, have suffered due to these conditions. They have:
Spent thousands on medical treatments
Endured physical and emotional pain
Been unable to work and support their loved ones
Lost their lives or watched a loved one pass away
It was the military's duty to ensure their Marines had access to safe drinking water. They failed to live up to this responsibility for over three decades. Veterans and their families have been paying the price ever since.
Click to contact our personal injury lawyers today
What Can Camp Lejeune Victims Do?
Although nothing can ever undo the pain and trauma caused by what happened at Camp Lejeune, those affected have options for pursuing monetary compensation. This money can go toward medical treatments and supporting their families, either now (if the affected person cannot work) or in the future (if the affected person's condition is terminal).
You Could File a Camp Lejeune Water Contamination Lawsuit
Thanks to the Camp Lejeune Justice Act of 2022, passed by the U.S. Congress and signed by President Biden in August 2022, veterans can now take legal action to pursue compensation if:
They were stationed at Camp Lejeune for at least 30 days from August 1, 1953 to December 31, 1987.
They can provide sufficient evidence linking their health condition to the Camp Lejeune water contamination.
They were not dishonorably discharged from the military.
To succeed in a legal action under this law, the plaintiff must provide evidence that their condition was "at least as likely as not" caused by the Camp Lejeune water contamination. This proof could come in the form of:
Military records: You must show that you or your loved one was at Camp Lejeune during the specified time period.
Medical records: You will need a formal diagnosis of the qualifying health condition, as well as medical records or bills showing what types of treatments you have received.
Doctor's statements: Both your own doctor and another physician can examine you and discuss whether the water at Camp Lejeune caused your condition.
Witness testimony: Your friends and loved ones could talk about your time on the base, the effect your illness has had on your life, and more.
You may find it less stressful to file a lawsuit if you hire an attorney to manage the case for you. This way, you would have someone to handle all of the tough legal work, as well as someone you can turn to for answers.
You Can Pursue Disability Benefits from VA
VA offers monetary benefits to qualifying veterans, as well as the non-serving family members of veterans who were at Camp Lejeune.
Per VA, the water contamination at Camp Lejeune caused some "presumed conditions." Applicants do not have to present proof if they have:
Parkinson's disease
Bladder, liver, or kidney disease
Adult leukemia
Non-Hodgkin's lymphoma
Multiple myeloma
Myelodysplastic syndromes, such as aplastic anemia
You must provide proof that you were at Camp Lejeune for at least 30 days from 1953 to 1987. You must also make a connection between your condition and the contaminated water. If you are a non-serving family member of a Camp Lejeune veteran, you must supply appropriate evidence, as well.
Complete a Free Case Evaluation form now
What Actions Are Barred to Camp Lejeune Survivors?
According to the Camp Lejeune Justice Act of 2022, seeking compensation under the Act comes with certain limitations. If you choose to pursue this compensation, you cannot:
Sue anyone else for the contamination: This law is the "exclusive remedy" available for Camp Lejeune victims. Even if you hold the U.S. government responsible, you cannot sue them if you receive compensation through the Act.
Start a case after August 2024: You have two years from the date the law was enacted, August 2022, to file a case. Otherwise, you are barred from receiving damages.
Receive punitive damages: Punitive damages are, on rare occasions, awarded when the at-fault party is deemed to have behaved in an especially egregious or malicious manner. The Act prohibits punitive damages for Camp Lejeune claimants.
Allow any other court to manage the case: The law specifies that only the U.S. District Court for the Eastern District of North Carolina can handle these cases. No other court may adjudicate your case.
If you have any questions about your rights under the Act, feel free to contact an attorney in your area. They can go over everything the Act says, what it means for you, and how you can pursue fair compensation.
What Compensation Can Camp Lejeune Survivors Get?
If you pursue disability benefits through VA, you can get a host of benefits, from medical care to monthly cash payments. You can recoup other damages via a lawsuit.
The money you get from a lawsuit could cover the financial losses you incurred due to your illness. These include:
Loss of wages and benefits, if you were unable to work at the same job or for the same number of hours while you were recuperating from your illness
Loss of employment, if you were forced to quit your job, retire early, or train for an entirely new career field due to the illness
Medical expenses, which include any money you spent to treat the contamination-related illness, from surgery and hospitalization to medication and therapy
Medical-related travel expenses, if the doctor or specialist you saw was very far from your home and you had to spend a lot on gasoline to get there
In addition, you could seek compensation for the mental and physical stress you have gone through. This means you could receive money on the basis of your:
Pain and suffering, or any form of distress you experienced due to the illness, required treatments, and so on
Physical disability, which includes any loss or weakening of any part of your body
Intellectual disability, such as birth defects that affected children in utero
Impaired quality of life, including any and all ways that your condition has prevented you from fully enjoying your life
What if a Camp Lejeune Plaintiff Passes Away?
Legal action can take a very long time to initiate, even if it seems like a "cut and dried" case. In addition, the contamination occurred so long ago that many of the affected people are older and have been living with diseases for a long time.
The law anticipates that not all personal injury victims will survive long enough to recover compensation. You have the right to file a wrongful death lawsuit, or to convert a personal injury case into a wrongful death case, if your loved one does not live to see it through to the end.
Wrongful death cases require the deceased's legal representative or loved ones to:
Start a new case or continue fighting an ongoing case that was begun by the deceased
Submit evidence of their loved one's suffering as well as their own (e.g., loss of financial support, bereavement, and so on)
Negotiate for a fair settlement or take the case to court in pursuit of a jury award
What Legal Help Can Camp Lejeune Survivors Expect?
The government now enables Camp Lejeune survivors to pursue compensation. It cannot, however, offer any form of legal help or representation as you seek a settlement or jury award. If you would like such assistance, you can hire a personal injury or wrongful death attorney in your area to manage your case.
The benefits of hiring a lawyer (versus handling your case alone) include:
Having someone else take care of all legal tasks on your behalf
Always having a legal professional within reach to answer your questions or address your concerns
Giving yourself more time with friends and family, and less time sorting through paperwork or traveling to and from District Court
Having someone identify and calculate your injury-related losses
Knowing that someone is advocating for you during this difficult time
It is a good idea to do some homework on several different law firms before you settle on one. Feel free to contact multiple firms and:
Ask for a free case review—many firms will tell you what they think of your case and whether or not they can help, all at no cost or obligation
Talk with various members of the law firm and see if you are comfortable with them—for instance, are they happy to answer your questions?
Keep something to write with handy when you meet with each firm so you can take notes
Write down any questions you have ahead of time, so you do not forget any
Your lawyer is committed to your case's outcome––not the other party's. You can trust that, with a reliable legal representative, they will fight for everything you're owed.
Working With an Attorney for Compensation
Once you have selected an attorney you are happy with, they can get to work building and arguing your case. This process may differ slightly from case to case, but as a general rule, it could go like this:
Your attorney would collect all available evidence to determine whether you are eligible for damages under the Act and, if so, how much you should ask for.
Your attorney would send a demand letter stating that you are seeking compensation under the Act.
If the other side agrees to your demands, your case could end relatively quickly.
If the other side wants to pay less than you asked for, your lawyer could either negotiate with them for a better settlement or take the case to trial.
What happened at Camp Lejeune cannot be changed, but that does not mean you have to bear the consequences alone. A law firm can work with you to seek a proper amount of compensation that would help both you and your family.
Get Help With Your Camp Lejeune Case
If you or someone you love was impacted by the water contamination at Camp Lejeune, Van Law wants to help. Call us today for a free consultation and tell us what happened. We have recovered over $150 million on behalf of our clients, and now, we want to recover money for you, too.
Client Testimonials
These guys are amazing. Helped me throughout the process. Always there when I need help. Inititailly called a law firm (the one that has lots of ads on the radio), but they declined my case. Van Law Firm accepted my case without a second thought! Kudos to Daniel, my case manager, and Amanda who expedited my payment process. Highly recommended.
Milby Mags
Got in an accident at the beginning of the year and they have been awesome, especially with it being my first accident and me being like this. They have been very communicated, stayed in contact with me the whole time, giving me updates when there were any and even when there weren't and answered any question I had. I would recommend them to anyone. Everyone I have talked to there has been very friendly. I would give them a 10 out of 10.
Ethan Gullet
They made sure that my insurance company covered what I paid for them to which included the gap for my car that was totaled. My medical costs were taken care of and reduced substantially so I was able to get more on my settlement. My case manager, Will Garcia, was always helpful in assisting me and answering any questions I had. They really did an amazing job with my case. I would definitely recommend them to anyone in need of this type of legal help. Most lawyers do not help you with the recovery of the car and rental etc. They are amazing.
Teresa Cuthbertson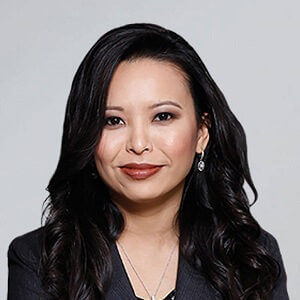 Have you been injured? We can help.
Fill out the form below, and we will get back to you very soon.