The majority of adults in the US are currently taking at least one prescription medication, or employ the use of a medical device. As such, consumers have grown to trust pharmaceutical manufacturers. However, new research and testing reveals more harmful and defective drugs and devices every year, and in turn, a new group of people becomes susceptible to harmful side effects. We understand that this can be a terrifying process to go through, which is why we fight hard to get you the compensation you need, and the care you deserve.
Before medications and medical devices are distributed to the public, they must go through years of testing and review from health agencies such as the Food and Drug Administration (FDA). It is an extensive, multi-year process that, for the most part, does a good job of pinpointing potential problems.
However, issues inevitably arise, and when agencies such as the FDA receive enough complaints about a certain drug or device, they can issue a recall. Most defective drug and device cases involve either an adverse side effect that was not listed or a product that was simply defective and didn't perform as it should have.
When victims are adversely affected by a side effect that was unintended or ignored, they are eligible to bring forth a claim against the drug or device manufacturer. Claims can be filed on a personal injury, product liability, or wrongful death basis.
No obligation consultations are always free.
Let us help you!

Call Now: (725) 900-9000

We are available 24/7
Drugs and Devices We Accept Cases For
At Van Law Firm, we are currently accepting cases for the following drugs and devices:
Drugs:
Devices:
Hernia Mesh
ParaGard IUDs
Allergan Textured Implants
St. Jude Defibrillators
For a free legal consultation with a defective drugs and medical devices lawyer serving Las Vegas, call (725) 900-9000

Let us evaluate your situation and determine the best path to take to help you achieve your goals. Give our injury attorneys a call today at 725-900-9000.
Las Vegas Defective Drugs and Medical Devices Lawyer Near Me (725) 900-9000
Elements of a Defective Drug or Device Case
Each drug or device is defective in its own way, but the elements of the cases are the same. Potential clients should consider amassing the following materials prior to beginning their claim:
Proof of use: Regardless of which drug or device is involved, victims should acquire proof of use, whether through prior prescriptions or surgical paperwork.
Unintended diagnosis: Next, there should be proof of a diagnosed side effect that is unintended, such as a form of cancer or removal surgery to correct internal issues.
Plausible link: Lastly, a plausible correlation between the defective drug or device and the victim's subsequent injuries or diagnoses should be presented. This can be done through a combination of testimony and a review of the victim's prior medical history.
If you or a loved one are the victim of a defective drug or medical device, consider compiling the aforementioned information. Then, contact the experienced team of Las Vegas defective drug and device attorneys at Van Law Firm.
Our lawyers are well-versed in medical cases, and we can help recover multiple forms of compensation, including medical reimbursement, lost wages, and pain and suffering. Call our Las Vegas office today at (725) 900-9000 for a free consultation.
Client Testimonials
These guys are amazing. Helped me throughout the process. Always there when I need help. Inititailly called a law firm (the one that has lots of ads on the radio), but they declined my case. Van Law Firm accepted my case without a second thought! Kudos to Daniel, my case manager, and Amanda who expedited my payment process. Highly recommended.
Milby Mags
Got in an accident at the beginning of the year and they have been awesome, especially with it being my first accident and me being like this. They have been very communicated, stayed in contact with me the whole time, giving me updates when there were any and even when there weren't and answered any question I had. I would recommend them to anyone. Everyone I have talked to there has been very friendly. I would give them a 10 out of 10.
Ethan Gullet
They made sure that my insurance company covered what I paid for them to which included the gap for my car that was totaled. My medical costs were taken care of and reduced substantially so I was able to get more on my settlement. My case manager, Will Garcia, was always helpful in assisting me and answering any questions I had. They really did an amazing job with my case. I would definitely recommend them to anyone in need of this type of legal help. Most lawyers do not help you with the recovery of the car and rental etc. They are amazing.
Teresa Cuthbertson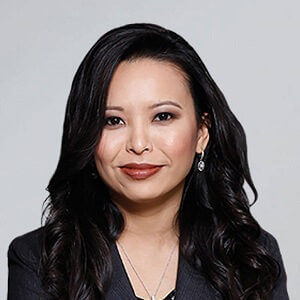 Have you been injured? We can help.
Fill out the form below, and we will get back to you very soon.