Was Your Takata Airbag Defective? You're Not Alone
If you were hurt by exploding Takata airbags, you're not alone. According to Consumer Reports, at least 16 people in the United States have died from shrapnel and excessive force emitted by these dangerous safety devices. Worldwide, an estimated 300 drivers and passengers were seriously injured and another 24 people were killed. Although Takata and various carmakers knew of the dangers presented by the airbags, the companies did not disclose this information to consumers or replace the dangerous safety devices. Defective product attorney Sandy Van believes Takata and the car manufacturers should have to pay for the harm caused by their disregard of safety in favor of profits.
Van Law Firm provides legal representation to people in Las Vegas who were injured or lost loved ones to defective Takata airbags. Call us at 702-529-1011. Let's talk.
Takata Airbag Recall: Is Your Car Safe?
More than 41.6 million vehicles equipped with defective Takata airbags put hundreds of millions of drivers and passengers at risk of serious injuries or death in the United States. In what the NHTSA refers to as "the largest and most complex safety recall in U.S. history", motor vehicles that were manufactured by 19 automakers have been recalled to replace approximately 56 million dangerous airbags.
Dangerous airbag explosions are more likely in some vehicle models than in others. Models that are at the highest risk of explosion are equipped with "Alpha" airbags. These vehicles should not be driven until repairs are made.
2001-2002 Honda Civic
2001-2002 Honda Accord
2002-2003 Acura TL
2002 Honda CR-V
2002 Honda Odyssey
2003 Acura CL
2003 Honda Pilot
2006 Ford Ranger
2006 Mazda B-Series
For a free legal consultation with a takata airbags lawyer serving Las Vegas, call (725) 900-9000
Additionally, where you live may play an important role in your risk. Vehicles that are consistently driven in hot and humid locations should be repaired right away. Prolonged exposure to moisture and heat can cause the ammonium nitrate-based propellent to explode in a car accident, sending deadly shards of metal towards vehicle occupants. Compounding the problem, the manufacturer failed to include a chemical drying agent in the airbag.
Las Vegas Takata Airbags Lawyer Near Me (725) 900-9000
The NHTSA has developed a schedule to prioritize the repair of vehicles registered in high-risk regions. While Nevada is not currently on the list of priority states, if your car was previously owned or consistently driven in one of the priority regions, you could still be at high risk.. People with older cars are also at high risk for airbag explosions because the ammonium nitrate may degrade as a car ages.
Reports indicate that the recall could eventually include upwards of 70 million vehicles. To find out if your car is on the recall list for unsafe airbags or other safety issues, you can check the NHTSA database.
Waiting for Takata Airbag Repairs
Click to contact our Las Vegas Personal Injury Lawyers today
Unfortunately for many, recalls and repairs come too late. Because it is not feasible for replacement parts for all affected models to be available immediately, those with the highest risk were given priority. Repairs for vehicles not prioritized can take months or even years. Many people with cars that were at a lower risk for deadly explosions are still driving them around as they wait for repairs to be made. Others have sold their cars while waiting for the repairs, putting the new owners at risk for injuries and death. Even if you continue to drive your car after becoming notified of the recall, the manufacturer can be held liable for injuries and fatalities that result from the airbag defects. And if you purchased a used vehicle that was under recall, the seller can be held liable as well.
Recovering Compensation for Takata Airbag Injuries and Deaths
Whether you suffered a personal injury or your loved one was killed because a Takata airbag inflator ruptured or the device deployed too aggressively, compensation may be available.
A $125 million Individual Restitution Fund (IRF) was created after the settlement of a criminal case in which Takata acknowledged that test results were manipulated to conceal ruptures. This fund is designed to compensate victims based on the severity of their injuries.
The Takata Airbag Tort Compensation Trust Fund (TATCTF) was established as part of the Takata bankruptcy reorganization plan. This fund is also intended to compensate victims of the defective airbags. This fund is separate from the IRF fund. About $250 million is expected to be available. You may be entitled to compensation under both funds.
Alternatively, if your vehicle is a Honda or Acura, your rupture-related injury claim will be channeled into a separate compensation process known as a Participating Original Equipment Manufacturer (POEM) claim.
Find out more about applying for compensation through these or other available routes by contacting the Van Law Firm at 705-529-1011.
Client Testimonials
These guys are amazing. Helped me throughout the process. Always there when I need help. Inititailly called a law firm (the one that has lots of ads on the radio), but they declined my case. Van Law Firm accepted my case without a second thought! Kudos to Daniel, my case manager, and Amanda who expedited my payment process. Highly recommended.
Milby Mags
Got in an accident at the beginning of the year and they have been awesome, especially with it being my first accident and me being like this. They have been very communicated, stayed in contact with me the whole time, giving me updates when there were any and even when there weren't and answered any question I had. I would recommend them to anyone. Everyone I have talked to there has been very friendly. I would give them a 10 out of 10.
Ethan Gullet
They made sure that my insurance company covered what I paid for them to which included the gap for my car that was totaled. My medical costs were taken care of and reduced substantially so I was able to get more on my settlement. My case manager, Will Garcia, was always helpful in assisting me and answering any questions I had. They really did an amazing job with my case. I would definitely recommend them to anyone in need of this type of legal help. Most lawyers do not help you with the recovery of the car and rental etc. They are amazing.
Teresa Cuthbertson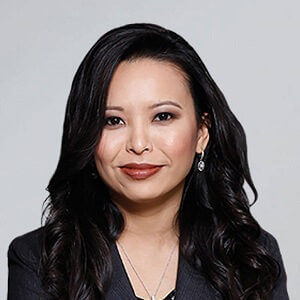 Have you been injured? We can help.
Fill out the form below, and we will get back to you very soon.