Have You Suffered Injuries Because of a Harmful or Defective Drug or Medical Device? Call Van Law Firm Today
A large percentage of Nevadans take at least one regularly-prescribed medication or currently use at least one medical device. Over the years, we've increasingly relied on the expectation that the drugs and products we buy and consume have been thoroughly tested and reviewed. Unfortunately, that assumption is routinely proven wrong, as more product liability and wrongful death claims are continuously being filed. Suffering injuries and damages due to the negligence of medical and pharmaceutical manufacturers can be an extremely frightening and violating experience, but luckily, top-tier representation is right around the corner.
The Summerlin defective drug and medical device attorneys from Van Law Firm have worked hard to defend victims' rights for nearly ten years, and with a certified 5-star rating across all platforms, our dedication is always on display. Call (725) 900-9000 to experience the VLF standard today.
For a free legal consultation with a defective drugs and medical devices lawyer serving Summerlin, call (725) 900-9000
How and Why Do Defective Drugs and Devices Reach Consumers?
In order for drugs and medical devices to be approved for public use and consumption, they have to undergo extensive testing and research, usually for multiple years. This is done primarily through the U.S. Food and Drug Administration (FDA), which does a good job at identifying and rejecting problematic goods for the most part.
Unfortunately, no selection process is perfect, and harmful products and drugs are routinely brought to light. There are numerous reasons as to why a product may be considered to be harmful or defective, including: false or misleading advertising or warning labels, defective design features, negligent manufacturing processes, or inadequate storage or distribution systems. When the FDA receives a large amount of complaints regarding a certain product, they will conduct an investigation, and if there is sufficient evidence that the product causes harm, the agency can issue a formal recall.
When patients and consumers suffer injuries from products that are known to be harmful or defective, they have the right to proceed with a personal injury or product liability claim against the manufacturer of the product in question. If there was a fatality involved, a wrongful death claim may also be applicable.
Let us evaluate your situation and determine the best path to take to help you achieve your goals. Give our injury attorneys a call today at (725) 900-9000 .
Summerlin Defective Drugs and Medical Devices Lawyer Near Me (725) 900-9000
What Constitutes a Strong Defective Drug or Medical Device Claim in Nevada?
Drugs and devices will have varying defects, but the claims will follow the same framework. All potential Summerlin claimants should begin compiling certain documents to help facilitate the claim process, including:
Documented product/drug use: In order to file a product liability claim against a manufacturer, you must first be able to verify that you used the product or drug in question. This is typically done through bills, receipts, surgical or prescription paperwork, or other medical records.
Verification of unintended complications: The next element you will need to prove is that the product did in fact cause unintended side effects or conditions, and this is done either through testimony or a review of medical records. These complications can range from mild symptoms all the way up to serious conditions like cancer or even death.
Reasonable correlation: Finally, there must be sufficient evidence that a link exists between the product in question and the victim's injuries or complications. In other words, can you prove that your injuries directly resulted from using the product or drug? This is also usually done through a review of prior records.
Click to contact our Summerlin Personal Injury Lawyers today
Some of the Defective Drugs and Medical Devices We Currently Handle
More defective and dangerous drugs and devices emerge continuously, and at Van Law Firm, we work hard to stay on top of the latest cases and developments so that we can help as many injury victims as possible. Here are some of the drugs and devices we are currently pursuing cases for:
Drugs:
Zantac
Elmiron
Truvada
Devices:
Hernia mesh implants
ParaGard IUDs
Allergan textured breast implants
St. Jude implantable defibrillators
No obligation consultations are always free.
Let us help you!

Call Now: (725) 900-9000

We are available 24/7
Complete a Free Case Evaluation form now
Connect With Trusted Summerlin Defective Drug and Medical Device Attorneys Now
If you or someone you know used a harmful drug or medical device and suffered additional injuries or complications as a result, it's in your best interest to find quality representation as quickly as possible. Fortunately, the Summerlin defective drug and medical device attorneys from Van Law Firm are always available to defend your rights when you need it most. When it's time to hold liable manufacturers accountable, call (725) 900-9000 to get started.
Client Testimonials
These guys are amazing. Helped me throughout the process. Always there when I need help. Inititailly called a law firm (the one that has lots of ads on the radio), but they declined my case. Van Law Firm accepted my case without a second thought! Kudos to Daniel, my case manager, and Amanda who expedited my payment process. Highly recommended.
Milby Mags
Got in an accident at the beginning of the year and they have been awesome, especially with it being my first accident and me being like this. They have been very communicated, stayed in contact with me the whole time, giving me updates when there were any and even when there weren't and answered any question I had. I would recommend them to anyone. Everyone I have talked to there has been very friendly. I would give them a 10 out of 10.
Ethan Gullet
They made sure that my insurance company covered what I paid for them to which included the gap for my car that was totaled. My medical costs were taken care of and reduced substantially so I was able to get more on my settlement. My case manager, Will Garcia, was always helpful in assisting me and answering any questions I had. They really did an amazing job with my case. I would definitely recommend them to anyone in need of this type of legal help. Most lawyers do not help you with the recovery of the car and rental etc. They are amazing.
Teresa Cuthbertson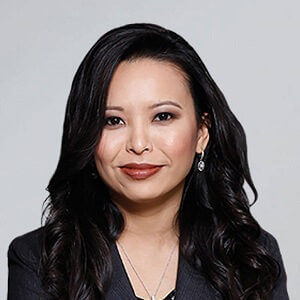 Have you been injured? We can help.
Fill out the form below, and we will get back to you very soon.