Were You Injured by a Harmful or Defective Product? Call Van Law Firm Right Away
We may have differing tastes and preferences, but all of us buy and use a multitude of different products on a daily basis. As such, Summerlin shoppers have the expectation that all consumer products have been sufficiently vetted and tested before they reach retail shelves. Unfortunately, however, that is not always the case, as harmful and defective products injure more people every day.
When we are injured as a result of these dangerous products, it may feel like there is nothing we can do to protect our rights. The truth, however, is that injured consumers can file a product liability lawsuit against the manufacturer or retailer responsible for creating or selling the harmful product in question. In order to do so, all you need to do is contact the experienced Summerlin product liability attorneys from Van Law Firm–over the years, we've helped innumerable injured Nevadans get their rightful compensation, and we're committed to holding negligent businesses and manufacturers accountable for the damages their products have caused. Call (725) 900-9000 if you've experienced complications due to unsafe or defective goods
For a free legal consultation with a product liability lawyer serving Summerlin, call (725) 900-9000
The Basics of Product Liability in Nevada
There are four basic product liability concepts that apply to cases in Nevada. Keep in mind that claimants may be able to draw on more than one of the following:
Negligence
Negligence is a general concept for all personal injury claims, but it is applied in cases of product liability as well. Broadly speaking, in order to prove general negligence, claimants must be able to show that: 1) the defendant owed them a duty of care, 2) they breached this duty, 3) this breach led directly to the plaintiff's injuries, and 4) the plaintiff suffered damages as a result.
Strict Liability
Under Nevada law, manufacturers can be held liable for injuries caused by their products using a "formula" known as strict liability. Essentially, claimants may have a successful claim if they can show that: 1) something about the product was defective, 2) that defect arose before the product left the manufacturer's supervision, 3) the consumer then used the product for its intended purpose, and 4) the defect subsequently caused you harm or injury.
Breach of Warranty
Broadly speaking, products can either have express or implicit warranties. Express warranties are explicit and specific, whereas implicit warranties are considered general knowledge. If a product caused you harm, you may have a successful claim if a warranty was involved.
Intentional Misrepresentation or Fraud
If a manufacturer is discovered to have ignored hazards, concealed information or findings, or used misleading or false advertising, they may be liable for consumers' injuries under a intentional misrepresentation claim.
Let us evaluate your situation and determine the best path to take to help you achieve your goals. Give our injury attorneys a call today at (725) 900-9000.
Summerlin Product Liability Lawyer Near Me (725) 900-9000
Recovering Compensation for Injuries Sustained From Harmful Products
When it comes to product liability claims, manufacturers and retailers love to deny fault and downplay claimants' injuries. After all, they can always fall back on the standard arguments, which usually involve claims that the product was misused, somehow tampered with, or simply not defective at all. This is the last thing that claimants want to hear, and they are often intimidated when confronted by large manufacturers. Luckily, that's where we come in to help.
At Van Law Firm, our diverse and experienced team is extremely well-versed in the nuances of Nevada's product liability laws. Whether your injuries are attributed to faulty designs, manufacturing defects, or misrepresentation, we can hold the right parties accountable. We've helped countless accident victims recover numerous forms of compensation for harmful or defective products, including but not limited to:
Medical expenses
Lost income
Pain and suffering
Wrongful death
Punitive damages
Click to contact our Summerlin Personal Injury Lawyers today
Current Examples of the Product Liability Cases We Handle
More dangerous and defective products are being discovered all the time, and we pride ourselves on our ability to stay up-to-date with the latest trends and developments. Harmful goods can come from numerous sources and industries–here are just a few of the products we are currently accepting cases for:
Defective Drugs
Zantac
Valsartan
Elmiron
Truvada
Defective Medical Devices
Hernia mesh implants
Allergan textured breast implants
IVC filters
St. Jude implantable defibrillators
Defective Products
Roundup weed killer
Paraquat weed killer
3M earplugs
Takata airbags
No obligation consultations are always free.
Let us help you!

Call Now:(725) 900-9000

We are available 24/7
Complete a Free Case Evaluation form now
Connect With Trusted Summerlin Product Liability Attorneys Today
When you're ready to protect your rights and hold the manufacturers of dangerous and defective products accountable for your injuries, don't waste your time with lawyers who are incapable of recovering the compensation you truly deserve. Instead, call the trusted Summerlin product liability attorneys from Van Law Firm to ensure your best chance of success–we've helped countless Nevada accident victims get back on their feet, and our goal is to always do more. Call (725) 900-9000 now for a free case review and consultation.
Client Testimonials
These guys are amazing. Helped me throughout the process. Always there when I need help. Inititailly called a law firm (the one that has lots of ads on the radio), but they declined my case. Van Law Firm accepted my case without a second thought! Kudos to Daniel, my case manager, and Amanda who expedited my payment process. Highly recommended.
Milby Mags
Got in an accident at the beginning of the year and they have been awesome, especially with it being my first accident and me being like this. They have been very communicated, stayed in contact with me the whole time, giving me updates when there were any and even when there weren't and answered any question I had. I would recommend them to anyone. Everyone I have talked to there has been very friendly. I would give them a 10 out of 10.
Ethan Gullet
They made sure that my insurance company covered what I paid for them to which included the gap for my car that was totaled. My medical costs were taken care of and reduced substantially so I was able to get more on my settlement. My case manager, Will Garcia, was always helpful in assisting me and answering any questions I had. They really did an amazing job with my case. I would definitely recommend them to anyone in need of this type of legal help. Most lawyers do not help you with the recovery of the car and rental etc. They are amazing.
Teresa Cuthbertson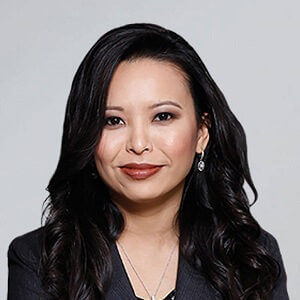 Have you been injured? We can help.
Fill out the form below, and we will get back to you very soon.