Multiple studies have shown that Elmiron, a medication often prescribed to patients suffering from a bladder condition called interstitial cystitis, can lead to eye problems. According to these studies, there is a good chance that Elmiron does cause macular degeneration, among other forms of vision loss and impairment.
If you were diagnosed with macular degeneration after using Elmiron, you have options. You may be able to join a mass tort legal action against the drug's manufacturer. This could enable you to seek compensation for your losses.
Elmiron Can Cause Vision Loss
Elmiron usage has been linked by multiple researchers to various forms of vision problems, including macular degeneration. According to Mayo Clinic, symptoms of macular degeneration may include:
Trouble recognizing faces

Trouble reading

Trouble seeing in the dark

Blurred vision

Spots in your field of vision

Loss of central vision while peripheral vision remains intact
If you are experiencing these or other vision problems, you must see a doctor right away. A doctor can provide a formal diagnosis, which can in turn:
Help them decide how to treat you more effectively

Slow down your condition's progression

Prevent or delay unnecessary pain

Provide evidence of your medical condition if you decide to file a lawsuit
How people experience vision loss can vary widely: some may only have minor, inconvenient symptoms, while others may have very painful and debilitating symptoms. In addition, macular degeneration is a progressive illness, meaning that it gets worse over time.
The sooner you see a doctor, the more they may be able to do for you.
For a free legal consultation, call (725) 900-9000
Treating Macular Degeneration
Unfortunately, there is no cure for macular degeneration currently. As Cleveland Clinic explains, you may be able to slow the disease's progression by taking vitamin supplements or other treatments.
You should also take care of your mental health during this difficult time. Dealing with vision loss, especially when a negligent party causes it, can be very traumatic. Seek support from a mental health professional, your family, and your friends as necessary.
Mass Torts Against Elmiron
It is one thing to know that Elmiron does cause macular degeneration. It is another to prove it in a court of law and win compensation from Janssen Pharmaceuticals, Elmiron's manufacturer.
The process of filing a lawsuit for compensation can be lengthy and challenging. You could benefit from consulting a product liability lawyer who specializes in bringing cases against manufacturers who failed to:
Warn customers about problems with the product

Recall the product in a timely fashion

Test the product for serious faults or defects before putting it on the market
Thousands of people across the United States have already begun lawsuits against Janssen. Many have agreed to consolidate their cases into a single multidistrict litigation (MDL). Benefits of joining an MDL include:
Possibly completing your case faster

Possibly recovering compensation sooner

Getting to combine your resources with other plaintiffs, making it easier to take on a large corporation like Janssen
You may or may not qualify to join an existing MDL. An attorney can help you decide whether joining an MDL, starting a new one, or even filing an independent lawsuit is the right option for you.
Click to contact our personal injury lawyers today
Getting Compensation Based on Macular Degeneration Caused by Elmiron
There are several steps you should follow if you want a chance to recover compensation for your Elmiron-related vision problems. These are:
Seeing a Doctor
If you have not already done so, go to a doctor or an eye specialist who can formally diagnose you with macular degeneration (or another eye condition). This can preserve both your health and your legal right to compensation.
Speaking With a Lawyer
The earlier you consult an attorney, the more they may be able to do for you.
For example, each state has a statute of limitations, which dictates how much time a plaintiff has to bring a product liability lawsuit. Missing this deadline could prompt a judge to toss your case. Hiring a lawyer promptly reduces your risk of the statute expiring before you can act.
Collecting Evidence
Janssen knew about the dangers of taking Elmiron. To get compensation on that basis, you would need to prove that you took the drug for a certain period and that the drug is the most likely cause of your vision problems.
Your legal team knows where to find evidence of these and other critical factors. They might collect materials from:
Your doctor

Other medical professionals

Medical documentation

Your friends and family

Janssen's records
If you have any materials (e.g., medical bills) that may be relevant to a lawsuit, hang onto them and show them to your lawyer. These materials could be an important form of evidence.
Calculating Damages
Macular degeneration caused by taking Elmiron could entitle you to any number of damages, such as:
Disability

Loss of quality of life

Loss of income and reduced earning capacity 

Medical bills

Physical and emotional pain and suffering
A product liability lawyer could determine how much you deserve for your losses. You must ask for sufficient compensation because you will not get another chance to sue Janssen once your case is settled.
Fighting for Damages
In many product liability cases, the defendant agrees to pay a settlement before the case ever goes to trial. If Janssen is open to negotiations, your attorney would meet with them and push them to pay the compensation you deserve.
If Janssen does not offer a fair settlement, you still have the option of going to court for a jury award. This would involve making oral arguments, questioning witnesses, and presenting evidence—all activities that your attorney can do on your behalf.
Complete a Free Case Evaluation form now
Contact Us If You Were Diagnosed With Macular Degeneration
If you began to experience vision loss or other eye problems after taking Elmiron, Van Law may be able to help you file a lawsuit. Elmiron does cause macular degeneration and other vision problems, and you deserve compensation for your pain and losses. All of our consultations are free. Contact our firm today!
Client Testimonials
These guys are amazing. Helped me throughout the process. Always there when I need help. Inititailly called a law firm (the one that has lots of ads on the radio), but they declined my case. Van Law Firm accepted my case without a second thought! Kudos to Daniel, my case manager, and Amanda who expedited my payment process. Highly recommended.
Milby Mags
Got in an accident at the beginning of the year and they have been awesome, especially with it being my first accident and me being like this. They have been very communicated, stayed in contact with me the whole time, giving me updates when there were any and even when there weren't and answered any question I had. I would recommend them to anyone. Everyone I have talked to there has been very friendly. I would give them a 10 out of 10.
Ethan Gullet
They made sure that my insurance company covered what I paid for them to which included the gap for my car that was totaled. My medical costs were taken care of and reduced substantially so I was able to get more on my settlement. My case manager, Will Garcia, was always helpful in assisting me and answering any questions I had. They really did an amazing job with my case. I would definitely recommend them to anyone in need of this type of legal help. Most lawyers do not help you with the recovery of the car and rental etc. They are amazing.
Teresa Cuthbertson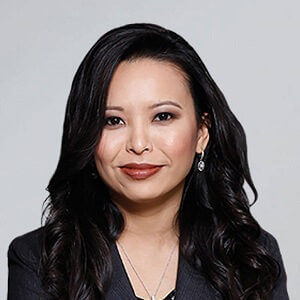 Have you been injured? We can help.
Fill out the form below, and we will get back to you very soon.