If you are a survivor of sexual assault in Summerlin, Nevada, our attorneys are here for you. A civil case could hold the perpetrator and other at-fault parties accountable and secure compensation for your emotional distress, mental health care, and other costs.
The Summerlin personal injury lawyers from Van Law help survivors get justice for the experience they endured. We provide free, confidential consultations. You can have a private conversation about the abuse you experienced with our compassionate team members today.
Summerlin Sexual Assault Attorneys Pursue Justice for Our Clients
Our Van Law sexual assault attorneys represent survivors of sexual assault, whether they experienced this as an adult or are filing a case based on childhood sexual abuse they endured in the past.
Our Summerlin lawyers believe in justice for sexual assault survivors. We know the role this plays in helping survivors begin to heal. We can help you seek justice by holding those responsible for your pain accountable and seeking fair compensation.
Recoverable Compensation in a Summerlin Sexual Assault Civil Case
As a part of holding the at-fault parties accountable, we seek money for our clients to help them pay for their medical treatment and other expenses. This could include:
Past, current, and future mental health care and other treatment costs for any physical injuries

Past, current, and future lost income and reduced ability to work

Past, current, and future emotional distress

Other non-economic damages, known as pain and suffering
We identify each client's unique losses, document them, and value the recoverable damages. This allows us to understand when we reach a fair settlement agreement during negotiations or mediation. It also provides us with the necessary evidence to present in court if we have to take the case to a civil trial.
For a free legal consultation with a Personal Injury lawyer serving Summerlin, call (725) 900-9000
How Our Summerlin Sexual Assault Lawyers Help Survivors
At Van Law, our Nevada lawyers represent injured parties who suffered because of someone else's actions. This includes those who are survivors of intentional acts such as sexual assault and abuse.
When you trust our Summerlin, NV, lawyers with your case, we will:
Gather evidence and develop a strong case

Identify those responsible for your harm

Document and value your recoverable damages

Negotiate a fair settlement agreement when possible

File a personal injury lawsuit if necessary

Represent you and your best interests to the other parties
As you can see from our client testimonials, our compassionate team members provide personalized support and guidance throughout the legal process. This is something our previous clients appreciate and cite when they recommend us to friends and loved ones again and again.
Our team provides free initial consultations and work based on a contingency fee. You do not need to pay anything for our lawyer to begin work on your case. You will not pay anything unless we recover compensation for you. Contact us today to learn more.
Summerlin Sexual Assault Lawyer Near Me (725) 900-9000
Our Sexual Assault Lawyers in Summerlin, NV, Understand Survivors' Legal Options
Our Summerlin attorneys can explain the legal options for sexual assault survivors in Nevada. Even if the perpetrator is facing criminal charges, a civil lawsuit can help you seek justice regardless of a conviction. There are other benefits of pursuing a civil case against the perpetrator and any organization or institution that allowed the assault to occur.
Nevada defines sexual assault under Nevada Revised Statutes 200.366. This statute states that sexual assault occurs when a perpetrator:
Forces penetration without consent

Uses threats to achieve forced penetration

Engages in sexual activity with a child under the age of 14

Engages in sexual contact with anyone who cannot give consent for another reason, such as cognitive disabilities
In a criminal case, prosecutors must present evidence to show sexual assault occurred beyond a reasonable doubt. In a civil case, our legal team must only show that it is more likely than not that the accused parties caused harm to our clients through their actions.
In addition, our personal injury attorneys can hold others legally responsible for their role in sexual abuse if they failed to protect you when they had a duty to do so. Our law firm often sees this in childhood sexual assault cases when the perpetrator was an authority figure at their school, church, or youth organization. Our personal injury lawyers will work to hold any negligent party accountable.
Click to contact our personal injury lawyers today
Trust Our Sexual Assault Attorney in Summerlin, NV, to Handle Your Case
At Van Law, our Summerlin attorneys work to empower sexual abuse survivors by pursuing civil cases against those who participated in their sexual assault or ongoing sexual abuse. We file claims and negotiate for a fair settlement agreement or prepare the case for a jury trial in civil court.
We fight for justice for our clients, demanding fair compensation based on their experiences. We will not back down from any institution or organization because of its size or reputation.
Under Senate Bill 129 (SB129), Nevada eliminated the statute of limitations for adults who endure sexual assault in June 2023. This allows any adult who survived sexual assault in the past to sue in civil court regardless of when the abuse occurred. There has not been a deadline for adult survivors of childhood sexual abuse in several years.
We Can Discuss Your Legal Options During a Free Consultation
Even if you are not sure you are certain you want to proceed with a Summerlin sexual assault case, our attorneys are available for a free consultation. We urge you to discuss your legal options with our compassionate team during a private conversation about your experience. You do not have to continue with the case unless you choose to do so, but we believe it is important to know your rights.
Complete a Free Case Evaluation form now
Discuss Your Options With Our Summerlin Sexual Assault Team for Free
Van Law provides free, confidential consultations for sexual assault survivors. Our Summerlin sexual assault lawyers represent survivors and know how to navigate these cases with confidentiality and compassion. We can answer your questions and help you understand your options.
Contact us today to get started with your free case review. We will work with you every step of the way and treat you with the respect you deserve.
Client Testimonials
These guys are amazing. Helped me throughout the process. Always there when I need help. Inititailly called a law firm (the one that has lots of ads on the radio), but they declined my case. Van Law Firm accepted my case without a second thought! Kudos to Daniel, my case manager, and Amanda who expedited my payment process. Highly recommended.
Milby Mags
Got in an accident at the beginning of the year and they have been awesome, especially with it being my first accident and me being like this. They have been very communicated, stayed in contact with me the whole time, giving me updates when there were any and even when there weren't and answered any question I had. I would recommend them to anyone. Everyone I have talked to there has been very friendly. I would give them a 10 out of 10.
Ethan Gullet
They made sure that my insurance company covered what I paid for them to which included the gap for my car that was totaled. My medical costs were taken care of and reduced substantially so I was able to get more on my settlement. My case manager, Will Garcia, was always helpful in assisting me and answering any questions I had. They really did an amazing job with my case. I would definitely recommend them to anyone in need of this type of legal help. Most lawyers do not help you with the recovery of the car and rental etc. They are amazing.
Teresa Cuthbertson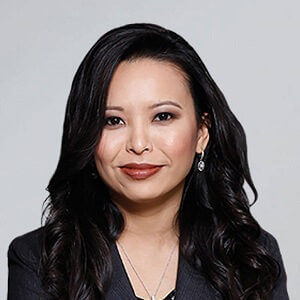 Have you been injured? We can help.
Fill out the form below, and we will get back to you very soon.