At Van Law Firm, we care about survivors of sexual assault, and our Bellingham Personal Injury Lawyer do everything we can to help them recover. We work hard to get them their deserved compensation so they can rebuild their lives and find peace of mind. If you are a survivor of a sexual assault, you can explore your legal options for recovery with our firm.
Our sexual assault lawyer in Bellingham, WA, will listen to your story and determine how to help you fight for the compensation you deserve. Van Law Firm provides a free consultation where you can speak with a team member about your case privately. Call us today.
How Our Sexual Assault Attorneys Demand Justice for Bellingham, WA, Clients
We are serious about empowering survivors of sexual crimes. We understand that they have been through challenging times and deserve support and a new start. If you or a loved one is seeking justice, we can take your case, seek full recovery of your damages, and hold all liable parties accountable. When a Van Law Firm sexual assault attorney in Bellingham, WA, leads your legal fight, we do all the following in addition to what your case requires:
We will treat you with compassion and respect and listen to you.
We will answer your questions and explain the legal process so you will know what to expect.
We will investigate the incident and identify all liable parties who could owe you compensation.
We will gather evidence to prove negligence and liability (e.g., relevant medical records, witness statements, expert witness testimony, photos, and video footage)
We will assess your damages, financial and non-financial, and calculate the value of your case.
We will negotiate a fair settlement to cover your damages.
We will prepare a personal injury lawsuit and file it within Washington State's statute of limitations deadline.
We will go to trial to seek a court-ordered award if we cannot settle your case.
We Will Lead Your Entire Personal Injury Case While You Focus on Healing
Our lawyers have years of personal injury law experience and are current on Washington State laws regarding sexual assault. We will handle every task of your injury case while you focus on healing your physical and emotional wounds.
We will ensure we file your case on time and meet all deadlines. Additionally, we will handle communications with all parties and protect your rights and interests. We encourage you to reach out to us as soon as you can so we can start working for you, as statute of limitations deadlines may apply. Call Van Law Firm today for a free, private consultation.
For a free legal consultation with a sexual assault lawyer serving Bellingham, call (725) 900-9000
We Demand All Recoverable Damages in Bellingham, WA, Sexual Assault Cases
We will identify all the losses you suffered as we determine what to request from those responsible for the incident. The exact types and amounts of financial compensation sexual assault survivors can pursue will depend on each individual's situation. Still, the monetary damages commonly awarded in these personal injury cases include the following:
Medical expenses

Typically, the medical treatment you receive for your injuries is compensable. This includes ambulance services, emergency room treatment, lab tests, diagnostic procedures, doctor's appointments, hospital stays, prescription drugs, surgeries, therapy, counseling, and other rehabilitative care.
Future medical costs and rehabilitation expenses

Sometimes, survivors receive ongoing treatment after a sexual assault, like physical therapy, medication, and ongoing mental health services and support.
Lost income

If you had to take time away from work and lost income, we can add that loss to your damages claim.
Future lost income

If the incident means you cannot earn as much income as before, you could claim reduced earning capacity.
Pain and suffering

This category recognizes the physical discomfort and emotional distress you endured.
Impaired quality of life

If you develop post-traumatic stress disorder (PTSD), chronic depression, anxiety, a fear of going anywhere, or other consequences of sexual assault, your quality of life may be compromised; this is a compensatory loss.
Our attorneys handling sexual assault cases in Bellingham, WA, can talk with you privately about the incident and how it affects you. You can seek recovery through the civil courts. Call Van Law Firm now for a free and confidential consultation.
Bellingham Sexual Assault Lawyer Near Me (725) 900-9000
Our Bellingham Sexual Assault Lawyer Can Represent You at No Upfront Cost
You will not have to pay attorney's fees in advance if Van Law Firm handles your Bellingham sexual assault case. We accept personal injury cases on a contingency-fee basis.
Under this payment arrangement, we work on a case without pay until we resolve the legal matter. Our legal fees for managing your case will be an agreed-upon percentage of the settlement or court-ordered award. Our no-fee guarantee means you do not owe any attorney's fees unless you recover compensation. We are committed to recovering justice and financial recovery for you and will be with you every step of the way.
Click to contact our Bellingham Personal Injury Lawyers today
Call Van Law Firm Today for Help from Our Bellingham Sexual Assault Attorney
At Van Law Firm, our legal team helps people who suffered injuries because of other's negligence. We fight tirelessly to hold the defendant accountable and for you to receive the maximum compensation you deserve. You can demand damages from a liable party, regardless of their standing in criminal court. Civil trials and criminal trials are separate proceedings, so if you want to move forward with a civil claim for damages, you can, and we can help.
Our sexual assault attorney in Bellingham, WA, will help you take the steps you need to hold a liable party accountable. We offer a free confidential consultation where we will advise you on the specifics of your situation with compassionate legal advice. Contact us today to get started.
Client Testimonials
These guys are amazing. Helped me throughout the process. Always there when I need help. Inititailly called a law firm (the one that has lots of ads on the radio), but they declined my case. Van Law Firm accepted my case without a second thought! Kudos to Daniel, my case manager, and Amanda who expedited my payment process. Highly recommended.
Milby Mags
Got in an accident at the beginning of the year and they have been awesome, especially with it being my first accident and me being like this. They have been very communicated, stayed in contact with me the whole time, giving me updates when there were any and even when there weren't and answered any question I had. I would recommend them to anyone. Everyone I have talked to there has been very friendly. I would give them a 10 out of 10.
Ethan Gullet
They made sure that my insurance company covered what I paid for them to which included the gap for my car that was totaled. My medical costs were taken care of and reduced substantially so I was able to get more on my settlement. My case manager, Will Garcia, was always helpful in assisting me and answering any questions I had. They really did an amazing job with my case. I would definitely recommend them to anyone in need of this type of legal help. Most lawyers do not help you with the recovery of the car and rental etc. They are amazing.
Teresa Cuthbertson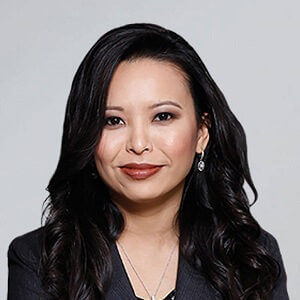 Have you been injured? We can help.
Fill out the form below, and we will get back to you very soon.