If you suffered injuries on another person's property, you could have a viable case for compensation. After all, when a property owner fails to address a hazard and it results in an injury, they could be liable for the damages. A premises liability lawyer could hold a negligent property owner or operator accountable.
Holding a property owner liable for their negligence can be challenging, however, especially if they're a larger business with a corporate legal team. Let Van Law Firm handle all the complications for you. We can help you pursue just compensation for your injuries while you focus on healing.
Your Premises Liability Accident Could Result in Financial Compensation
Premises liability cases can involve serious accidents and injuries. You could get compensation for a range of damages, including:
Medical expenses (past, present, and future)

Lost income

Reduced ability to earn income

Pain and suffering

Loss of enjoyment of life

Wrongful death damages, if you lost a loved one to their injuries
Our attorneys will work to learn how the injury affected you. Then, we will gather evidence to prove the extent of your losses and seek the highest financial recovery available.
For a free legal consultation with a premises liability lawyer serving Bellingham, call (725) 900-9000
An Attorney Could Help Prove Your Injury Case in Bellingham, WA
Suffering an injury on another person's property is not enough to make a viable case for compensation. In order for the property owner or occupier to be liable, their negligence must play a part in your injury. Our firm could establish the elements of negligence in your premises liability case. These elements include:
A hazard existed on the property.

The hazard resulted in your injury.

The property owner failed to resolve the hazard or issue a warning.

The hazard led to your injury and damages.
Other details are important in determining liability in a premises liability case. For example, a property owner is not automatically responsible for every injury that results from a hazard on their property. Instead, the property owner has a duty to take reasonable steps to protect the public from harm. This could include resolving the hazard or warning visitors of its presence.
The reasonableness of the property owner's efforts is an important factor in these cases. For example, a jury might find a property owner to have acted unreasonably by allowing a spilled beverage to remain on the floor of a restaurant for hours. That might not be the case when a fall occurs seconds after a drink is spilled.
Because of the complexity of these cases, you may want to have a lawyer from our team on your side. We can fight to show that the liable party is responsible and that you deserve compensation.
Bellingham Premises Liability Lawyer Near Me (725) 900-9000
Our Attorney Will Develop a Legal Strategy to Handle Your Case
There is more than one way to secure a favorable outcome in a premises liability case. For most people, the best scenario is a negotiated settlement with the property owner or their insurance company.
When our attorneys take on a premises liability case, they work tirelessly to reach a fair settlement. These settlements can occur early on in the process, or they could be finalized shortly before a trial is scheduled to begin. The important thing is to ensure that you only accept a settlement offer that is in your best interest. In some cases, it can take months of negotiating to get an offer worth accepting.
Some viable settlement offers never come, or a trial may offer the best strategy. Our attorneys will not shy away from taking legal action and going before a jury if needed. We can also ensure that you are prepared for a possible trial while we continue to negotiate on your behalf.
Click to contact our Bellingham Personal Injury Lawyers today
What Is the Cost of Hiring a Premises Liability Lawyer From Van Law Firm?
Anyone injured in a premises liability accident may wonder what an attorney will cost. While the thought of recovering compensation is appealing, some people might worry that the risks of pursuing a lawsuit could outweigh the benefits.
However, at Van Law Firm, you could move forward with a premises liability lawsuit without paying any upfront legal fees.
When our firm takes on premises liability cases, we do so on a contingency-fee basis. We take our fee as a percentage of your recovery, which means we only get paid when you do. Instead of paying a retainer or other upfront fees, we take your case and get to work before you ever pay us anything. That means no financial risk for you. You are never at risk of walking away from a premises liability lawsuit with nothing more than a bill from your attorney.
Complete a Free Case Evaluation form now
We Can Help With These Common Premises Liability Cases
The term premises liability applies to a large number of personal injury cases. Our Bellingham, WA premises liability attorneys could pursue legal action against a property owner for any of these accidents below.
Slip and Falls
Slips, trips, and falls result in a large number of injuries. According to the National Floor Safety Institute (NFSI), these accidents lead to more than 8 million emergency room visits each year. Slip and fall accidents can result from a wide range of dangerous hazards. Some examples include spilled liquids, loose extension cords, or poor lighting.
Dog Bites
Dog attacks can also serve as the basis for premises liability cases. Property owners that keep animals on the premises have an obligation to protect the public from attack. There are some defenses in these cases, however, including when a dog was provoked prior to an attack.
Swimming Pool Accidents
Swimming pools are a common location for serious injuries. These injuries can vary, depending on the nature of the accident. Head trauma is common in diving accidents, for example. Any swimming pool injury could also involve drowning or near-drowning.
Electrical Accidents
Electrocution accidents are not common, but the injuries that can occur as a result are often fatal. Negligence is usually involved when a person is injured by exposed electrical wiring.
Contact Van Law Firm for Help With Your Injury Case
A premises liability claim or lawsuit could provide you with your best chance at justice following an accident on another person's property. However, getting the compensation you deserve can be challenging. Hiring an attorney from our team could help you ensure your case is on track and maximize your recovery.
Our Bellingham, WA premises liability lawyers are ready to help. Contact Van Law Firm right away for a free consultation.
Client Testimonials
These guys are amazing. Helped me throughout the process. Always there when I need help. Inititailly called a law firm (the one that has lots of ads on the radio), but they declined my case. Van Law Firm accepted my case without a second thought! Kudos to Daniel, my case manager, and Amanda who expedited my payment process. Highly recommended.
Milby Mags
Got in an accident at the beginning of the year and they have been awesome, especially with it being my first accident and me being like this. They have been very communicated, stayed in contact with me the whole time, giving me updates when there were any and even when there weren't and answered any question I had. I would recommend them to anyone. Everyone I have talked to there has been very friendly. I would give them a 10 out of 10.
Ethan Gullet
They made sure that my insurance company covered what I paid for them to which included the gap for my car that was totaled. My medical costs were taken care of and reduced substantially so I was able to get more on my settlement. My case manager, Will Garcia, was always helpful in assisting me and answering any questions I had. They really did an amazing job with my case. I would definitely recommend them to anyone in need of this type of legal help. Most lawyers do not help you with the recovery of the car and rental etc. They are amazing.
Teresa Cuthbertson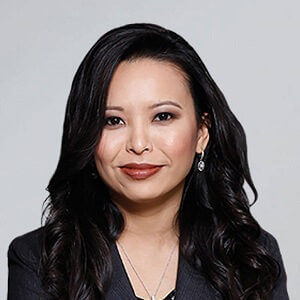 Have you been injured? We can help.
Fill out the form below, and we will get back to you very soon.