Property owners have a legal obligation to make their property safe so people on the property do not come to any harm, whether it's warning about wet floors or securing dogs so they don't bite anyone.
In Washington, a property owner is only liable if they negligently created a dangerous condition resulting in an injury or death. If you or someone you love were hurt on someone else's property, you may have a case to recover damages, and a Lakewood WA premises liability lawyer from Van Law Firm can pursue compensation on your behalf.
Our Law Firm Will Build Your Case
We strongly urge you to obtain legal representation to help you recover damages due to a property owner's negligence. Premises liability law can be tricky, so consulting an attorney as soon as possible can strengthen your case.
Our law firm specializes in premises liability and personal injury cases. We have a proven track record, with thousands of cases won over the years. There are several benefits to hiring us, including:
Investigating Your Case
We will investigate your case by moving quickly to inspect the premises where you were hurt and noting unsafe conditions that the property owner created or ignored.
Our efforts to strengthen your case will include gathering evidence such as video footage, photographs, witness accounts, inspection and safety logs, incident reports, and expert opinions.
For a free legal consultation with a premises liability lawyer serving Lakewood, call (725) 900-9000
Calculating Your Claim
We will calculate the value of your claim to determine how much compensation you are entitled to in order to cover your losses. This is important because the insurance company may make you a settlement offer. Our calculation can determine whether it's a fair offer or if we should enter negotiations or file a lawsuit.
We advise you to consult a lawyer from our firm before agreeing to accept a settlement offer.
Lakewood Premises Liability Lawyer Near Me (725) 900-9000
Negotiating a Settlement
Insurance companies can be difficult and frustrating to negotiate with, but our lawyers have 100 years of combined experience handling personal injury cases. Negotiating with insurance companies is what we do for our clients.
We understand how the system works, so you don't have the burden of doing it all by yourself.
Click to contact our Lakewood Personal Injury Lawyers today
Filing a Lawsuit
We prepare every case for court if it becomes necessary. If we do file a lawsuit, we will represent you at trial. We fight for personal injury victims like you.
Complete a Free Case Evaluation form now
Other Benefits
In addition, we employ a multilingual staff that is capable of communicating with you in several different languages, including Spanish and Mandarin. We believe language should not be a barrier to seeking legal services.
Our firm is available to communicate with you 24/7. We will provide you with status updates, so you are never in the dark about your case. We also offer home visits so if you can't come to us due to your injuries, we will come to you.
Your Premises Liability Lawyer Can Recover Damages in Lakewood, WA
If a property owner is responsible for unsafe conditions or anomalies on the premises, you can seek compensation for your injuries among other losses. Our Lakewood WA premises liability lawyer can pursue economic and non-economic damages on your behalf.
Economic damages are monetary losses that you can seek compensation for, including:
Medical expenses
Future medical expenses
Lost income and benefits
Child care costs
Home services and equipment costs
Physical therapy
Non-economic damages are non-monetary losses that you can also seek compensation for, including:
Pain and suffering
Emotional distress
Mental anguish
Disability
Disfigurement
Loss of enjoyment of life
Loss of companionship with a spouse
In Washington state, there are no caps on economic and non-economic damages. Our firm will calculate the value of your claim and fight for the compensation you deserve.
If an injury resulted in the death of someone you love, we offer you and your family our sincerest condolences during this difficult time. You can seek wrongful death damages in Washington state that will generally cover medical bills, lost income, and funeral expenses. There is no cap on wrongful death damages either. We will handle your legal case, so you can focus on grieving.
You don't Pay Unless We Win
At Van Law Firm, we work on a contingency fee basis, which means you don't pay us until we win your case and you receive compensation. We do this because we believe everyone should have access to legal representation regardless of financial status.
You can also schedule a free consultation, so we can listen to you and hear your case. We want your voice to be heard.
We Urge You to Act Quickly
Acting quickly to obtain legal representation is not just about investigating the premises where your accident took place while the scene is still fresh; it allows us to meet the statute of limitations, so you do not lose your right to file a lawsuit to recover damages in your case.
The statute of limitations in Washington state to file a lawsuit in a premises liability case is three years, according to RCW § 4.16.080.
Premises Liability Causes & Injuries
Patrons, employees, and even trespassers on a property must heed warnings and rules that the property owner posts to prevent injuries or they may not be able to seek compensation. However, there are several causes of injuries for which a property owner is negligent if they created or ignored the dangerous condition, including:
Slippery floors
Dog bites
Defective products
Inadequate lighting
Falling objects
Negligent or insufficient security
Exposure to chemicals
Fires
Weak structural integrity
Any of these unsafe conditions can cause minor and major injuries, including:
Broken bones
Cuts and bruises
Head injuries
Poisoning
Puncture wounds
Burns
Hearing and vision loss
Paralysis
Neck and back injuries
Spinal cord injuries
Loss of limbs
Infection
The seriousness of your injuries will help determine the value of your case. We will calculate the value for you, so you can get the compensation you need to aid your recovery.
Connect With a Premises Liability Lawyer in Lakewood, WA
At Van Law Firm, we will treat you with respect and compassion. Our team will give your premises liability case the attention it deserves, and we will guide you through the process every step of the way. We have a proven track record of helping personal injury victims like you.
For a free consultation with a Lakewood WA premises liability lawyer, contact us today.
Client Testimonials
These guys are amazing. Helped me throughout the process. Always there when I need help. Inititailly called a law firm (the one that has lots of ads on the radio), but they declined my case. Van Law Firm accepted my case without a second thought! Kudos to Daniel, my case manager, and Amanda who expedited my payment process. Highly recommended.
Milby Mags
Got in an accident at the beginning of the year and they have been awesome, especially with it being my first accident and me being like this. They have been very communicated, stayed in contact with me the whole time, giving me updates when there were any and even when there weren't and answered any question I had. I would recommend them to anyone. Everyone I have talked to there has been very friendly. I would give them a 10 out of 10.
Ethan Gullet
They made sure that my insurance company covered what I paid for them to which included the gap for my car that was totaled. My medical costs were taken care of and reduced substantially so I was able to get more on my settlement. My case manager, Will Garcia, was always helpful in assisting me and answering any questions I had. They really did an amazing job with my case. I would definitely recommend them to anyone in need of this type of legal help. Most lawyers do not help you with the recovery of the car and rental etc. They are amazing.
Teresa Cuthbertson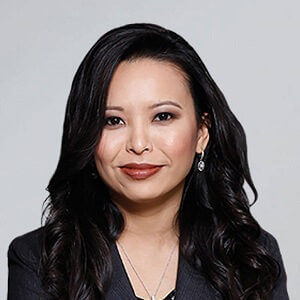 Have you been injured? We can help.
Fill out the form below, and we will get back to you very soon.