Automatic doors are everywhere from schools, restaurants, hospitals, and grocery stores. They are a convenient way to enter and exit spaces, but serious injuries can result when these doors close prematurely or otherwise malfunction. If you or a loved one sustained an automatic door injury, a Lakewood, WA, automatic door injury lawyer with Van Law Firm is here to assist you in recovering medical bills, income loss, rehabilitation expenses, and other damages.
Our team can explain your legal options and manage the entire legal legwork of filing a claim, giving you more time to heal from your injuries and attend to other areas of your life. You can call us for a free consultation during which we discuss your case and explain how we may help you collect compensation from liable parties.
Types of Injuries from Automatic Door Accidents in Lakewood, WA
Each model of an automatic door comes with its own machinery and sensors. People can suffer serious injuries when any of the door's components malfunction.
Here are some common injuries we have seen in automatic door accident cases:
Pinch point accidents: These injuries occur when hands, legs, fingers, or toes are caught between the moving parts of an automatic door. They can hurt the skin, muscles, bones, tendons, and other body parts.
Fall accidents: When overhead automatic doors malfunction, for example, if a garage door suddenly falls shut, it can cause severe crush injuries to the head, spine, knee, and wrist of anyone trapped under the door.
Blunt force trauma: When an automatic door fails to open, suddenly swings open the wrong way, or closes prematurely, it can injure anyone near the door.
Lacerations: If the automatic door accident is forceful enough to break the glass, it can cause deep cuts, potentially leading to permanent scarring.
Property owners are legally obligated to keep their premises safe for visitors. This duty includes ensuring that all automatic doors are routinely inspected and repaired to guarantee safe operations.
For a free legal consultation with a automatic door injuries lawyer serving Lakewood, call (725) 900-9000
If an automatic door malfunctioning has injured you, we can hold the property owner, automatic door manufacturer, or a third-party liable for your medical treatment, lost income, and other expenses you've accumulated from the incident. We can examine the available evidence to determine whose negligence resulted in your injury.
How a Lakewood, WA, Automatic Door Injury Lawyer at Our Firm Can Help
Lakewood Automatic Door Injuries Lawyer Near Me (725) 900-9000
The automatic door injury attorney at Lakewood, WA, can assist you with the different facets of an automatic door injury claim, which comes under premises liability. When we take on your case, we can conduct a thorough investigation to understand how the accident occurred and who is liable.
From filing paperwork and negotiating with insurance to preparing your case for trial, if necessary, our legal team can help you with the entire process of seeking compensation. Here is an overview of the different services we have catered towards building a strong case for you:
Verify that you have solid grounds to pursue a premise liable claim for your automatic door injuries
Investigate your automatic door accident
Identify who was liable for your injuries and determine if multiple parties may be at fault
Identify what damages you have suffered from the accident
Assign a value to your economic and non-economic damages to calculate the total value of your claim
Review and gather evidence, such as recall notices, maintenance records, and other documents that show liability
Send a demand letter to the liable insurer and negotiate with them until we reach a fair settlement
File a lawsuit and/or take the case to trial if necessary
Click to contact our Lakewood Personal Injury Lawyers today
We are here to provide as much guidance and assistance as you need with the legal processes involved in winning fair compensation. You may have suffered serious injuries, depending on how drastic the accident was. Our services are here to ensure that you have more time and resources to dedicate to your health and family while we take care of the legal side of things for you.
A Lakewood, WA Automatic Door Injury Lawyer Can Recover Damages for You
With the help of our Lakewood, WA, automatic door injury attorney, you can recover compensation for losses such as:
Medical expenses: You may recover costs for hospitalization, ambulance rides, prescription medication, surgery, lab tests, diagnostic tests, rehabilitation sessions, and any other present or future medical treatment costs emanating from the automatic door accident.
Lost income: If you had to take time off work to recover from the injuries, we can help secure reimbursement for lost income.
Diminished earning capacity: If you had to retain a lower-paying job due to your injuries, we could help you seek compensation for the difference.
Pain and suffering:  if you have suffered from any PTSD, depression, anxiety, or another emotional and psychological ailment from the automatic door incident, you can recover compensation for those damages.
Complete a Free Case Evaluation form now
Once we review all the facts and discuss how the injuries have affected your life, we must create a list of which damages we can pursue. We may consult the experts necessary to glean any future costs that may arise from your injuries, so the total settlement you receive reflects the entire spectrum of losses you've suffered.
You Have Limited Time to Take Legal Action for Your Automatic Door Injuries
In Washington state, premises liability lawsuits are generally subjected to a three-year statute of limitations under RCW 4.16.080.
It is important to initiate legal action against the other party before this deadline expires, as waiting too long will put you at risk of the court dismissing your case.
Contact Us to Learn How Our Automatic Door Injury Attorney Can Help
Most automatic door injuries result from a property owner's or a third party's negligence. If you sustained injuries from an automatic door malfunctioning, call Van Law Firm today so we can start the process of getting your accident-related costs covered.
We are here to answer any questions and explain your legal options over a free case review. Know that our Lakewood, WA, automatic door injury lawyers take cases on a contingency basis — meaning you do not owe us any fee until and unless we win you a settlement.
Client Testimonials
These guys are amazing. Helped me throughout the process. Always there when I need help. Inititailly called a law firm (the one that has lots of ads on the radio), but they declined my case. Van Law Firm accepted my case without a second thought! Kudos to Daniel, my case manager, and Amanda who expedited my payment process. Highly recommended.
Milby Mags
Got in an accident at the beginning of the year and they have been awesome, especially with it being my first accident and me being like this. They have been very communicated, stayed in contact with me the whole time, giving me updates when there were any and even when there weren't and answered any question I had. I would recommend them to anyone. Everyone I have talked to there has been very friendly. I would give them a 10 out of 10.
Ethan Gullet
They made sure that my insurance company covered what I paid for them to which included the gap for my car that was totaled. My medical costs were taken care of and reduced substantially so I was able to get more on my settlement. My case manager, Will Garcia, was always helpful in assisting me and answering any questions I had. They really did an amazing job with my case. I would definitely recommend them to anyone in need of this type of legal help. Most lawyers do not help you with the recovery of the car and rental etc. They are amazing.
Teresa Cuthbertson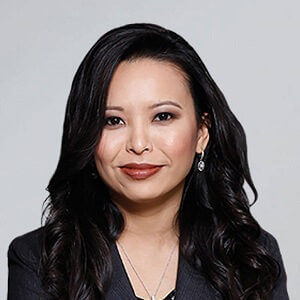 Have you been injured? We can help.
Fill out the form below, and we will get back to you very soon.