Elevator manufacturers, owners, and lessees must produce and maintain safe elevators. If you or a loved one suffered injuries because of a dangerous elevator, one or more parties may owe you compensation for medical care and other losses.
A Lakewood, WA, elevator injury lawyer from Van Law Firm can seek the compensation that you deserve and settle for nothing less than a fair financial recovery.
Why Choose Van Law Firm for Your Elevator Injury Case in Lakewood, WA
Van Law Firm has recovered more than $50 million for our clients. We can put our financial resources, legal experience, and network of experts behind your case. As a client of Van Law Firm, you will:
Have your attorney's phone number, ensuring that you can reach your lawyer whenever you need them
Receive regular case updates
Pay none of your case-related expenses, as we will cover these costs
Receive compassion and empathy every time you interact with our team
Attorney Sandy Van leads our team of legal professionals. Our firm will fight for your financial recovery. We never back down from any defendant, including any elevator manufacturers who have caused you harm.
Client Testimonials for Van Law
Consider what past clients of Van Law say about our firm. These clients came to us after they suffered injuries, and we delivered a memorable client experience:
"Sandy Van and her team of seasoned, compassionate legal professionals are focused on your best interest, passionate about your health and well-being, and undaunted in their efforts to achieve the greatest financial outcome for you and your family." –R.T., former client
"We had a great experience from start to finish. They fought hard for us to get what we deserved and didn't take no for an answer. They also helped me get my diminished value claim settled and they didn't have to as they only get paid on the medical side of things. That says alot about their company to me."–Justin Robbins, former client
Our team strives to provide excellent client service to everyone we represent.
We Handle All Kinds of Elevator Accident Cases in Lakewood, WA
Van Law Firm sees victims of various kinds of elevator accidents, many of which result from negligence. Some elevator accident cases we handle involve:
Elevator doors closing on victims
Elevators falling rapidly
Slip and falls inside the elevator
Falls down open elevator shafts
Electrocution and other electrical failures
Victims trapped in an elevator who suffer from heat exposure, panic, or other dangerous conditions
If you have suffered a physical or psychological injury from an elevator accident, we may get compensation for your damages. By hiring a Lakewood, WA, elevator injury lawyer from Van Law, you can prioritize your recovery.
Damages You May Recover for an Elevator Injury in Lakewood, WA
Our firm can seek fair coverage for any losses resulting from your elevator accident. Recoverable damages for an elevator accident may include the following:
For a free legal consultation with a elevator injury lawyer serving Lakewood, call (725) 900-9000
Pain and Suffering
Pain and suffering is a damage that our firm often sees in personal injury cases. This is because harmful incidents that result in injury, including elevator accidents, generally cause the victim to suffer.
Recoverable types of pain and suffering may include:
Pain from your injuries
Emotional distress
Anxiety
Depression
Post-traumatic stress disorder (PTSD)
Lost quality of life
Disability
You may also need treatment for your pain and suffering, including but not limited to medications, therapy, and counseling. Van Law Firm may seek compensation for pain and suffering and the cost of treatment.
Lakewood Elevator Injury Lawyer Near Me (725) 900-9000
Professional Damages
Our clients who suffer injuries sometimes lose:
Hourly pay or salary
Earning power
Productivity
Opportunities for performance bonuses
Potential promotions
Other professional benefits
We can include any such losses in your target settlement or verdict.
Click to contact our Lakewood Personal Injury Lawyers today
Medical Expenses
Any medical expenses resulting from your medical accident will be part of our case. Recoverable medical bills may stem from emergency transportation, imaging of your injuries, emergency treatment, medications, hospitalization, medical equipment, and any other medical services.
Van Law Firm wants our clients to get a complete financial recovery. From your medical bills to lost income, you should not have to pay for losses that you did not cause.
How Van Law Firm Can Handle Your Elevator Injury Case in Lakewood, WA
Our team of attorneys and paralegals can handle every step in your elevator injury case, including:
Investigating your elevator accident: Our team can determine why your elevator accident happened. We may interview witnesses, consult elevator mechanics, photograph the scene of your accident, and take other steps to build your case.
Calculating the cost of your damages: We can determine the precise cost of your recoverable losses. Calculating damages can be a complicated process, but our firm completes this step in every case we handle.
Fighting for a settlement: Your settlement should cover all of your damages, including damages that you might suffer in the future. We may deal with civil defense attorneys to seek a fair settlement.
Completing any necessary trial: Our attorneys represent clients at trial when circumstances warrant. Although trial is not always necessary, it is one option available to us.
Van Law Firm can be your advocate throughout the legal process. You will not have to lose sleep over your case, as our team will handle every step of your claim or lawsuit.
Complete a Free Case Evaluation form now
Who Is Liable for My Elevator Injury?
We will determine liability based on the details of your case. An elevator manufacturer could be liable for defects in their product. If the property owner where your accident happened acted negligently, we can hold them accountable for your damages.
Call Van Law Firm Today for a Free Consultation on your Elevator Injury Case
A Lakewood, WA, elevator injury lawyer from Van Law Firm can review your case, file the necessary paperwork, and complete the legal process. You just focus on your recovery.
Contact Van Law Firm today for your free consultation. Make the call as soon as you can because we may face a deadline for filing your elevator injury case.
Client Testimonials
These guys are amazing. Helped me throughout the process. Always there when I need help. Inititailly called a law firm (the one that has lots of ads on the radio), but they declined my case. Van Law Firm accepted my case without a second thought! Kudos to Daniel, my case manager, and Amanda who expedited my payment process. Highly recommended.
Milby Mags
Got in an accident at the beginning of the year and they have been awesome, especially with it being my first accident and me being like this. They have been very communicated, stayed in contact with me the whole time, giving me updates when there were any and even when there weren't and answered any question I had. I would recommend them to anyone. Everyone I have talked to there has been very friendly. I would give them a 10 out of 10.
Ethan Gullet
They made sure that my insurance company covered what I paid for them to which included the gap for my car that was totaled. My medical costs were taken care of and reduced substantially so I was able to get more on my settlement. My case manager, Will Garcia, was always helpful in assisting me and answering any questions I had. They really did an amazing job with my case. I would definitely recommend them to anyone in need of this type of legal help. Most lawyers do not help you with the recovery of the car and rental etc. They are amazing.
Teresa Cuthbertson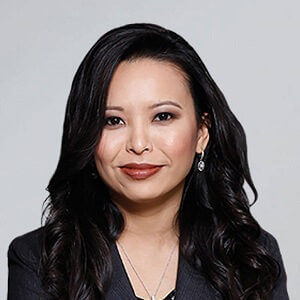 Have you been injured? We can help.
Fill out the form below, and we will get back to you very soon.