For many, taking the elevator is the only way they can get to their home or job in a high-rise. However, when elevators malfunction, people can get hurt. The property owner or a third party may be at fault for your damages if you were hurt in an elevator. It's their responsibility to ensure they maintain the elevators in the building.
If you were injured, suffered an illness, or had health complications due to an elevator incident, you may be able to recover compensation from the negligent property owner. A Nevada elevator injury lawyer at Van Law is ready to work with you and help you pursue compensation.
The Nevada Elevator Injury Attorneys at Van Law Fight for You While You Recover
The premises liability attorneys at Van Law don't just help you build your case. We take over all the responsibilities of putting together your claim while you rest and recover. Our injury lawyers can:
Investigate the specific cause of your elevator accident and injuries

Speak to witnesses and gather evidence implicating the negligent elevator operator, repair company, or another party

Determine who is liable for your damages

Communicate with the liable insurance company for you

Negotiate a fair settlement for your injuries and losses 

File a lawsuit to recover the money you deserve if necessary 

Fight for your rights at trial
Our legal team has recovered millions for injury victims.
You Won't Pay Anything Out-of-Pocket for Our Nevada Elevator Injury Attorneys
The legal team at Van Law has over 100 years of combined experience fighting for personal injury clients all over the state of Nevada. We've been there for our clients in their most uncertain and difficult times. We know how hard your accident has hit your family and finances. That's why we offer a no-obligation, complimentary consultation, and our legal service is free of upfront or out-of-pocket fees. 
When you work with an elevator accident lawyer at our firm, you get the confidence of knowing that if we don't win your case, you don't pay us a dime. Our firm only takes payment when we recover compensation for your elevator injury.
For a free legal consultation with a elevator injury lawyer serving Nevada, call (725) 900-9000
How Much Is Your Nevada Elevator Accident Case Worth?
Without speaking to you about the details of your accident, we can't tell you the value of your elevator injury case. However, we can tell you that your elevator injury compensation is based on the losses you've sustained as a result of the accident. In Nevada, you can include both financial and non-financial losses in a personal injury case. The at-fault party must pay an amount proportional to what you've lost due to the incident. 
Depending on the details of your case, you can recover compensation for damages like:
Present and future medical treatment

Prescription medications

Physical rehabilitation

Occupational rehabilitation

Mental health therapy

Lost income and benefits 

Diminished earning potential

Travel costs 

Emotional distress, such as depression, anxiety, insomnia, paranoia, loss of appetite, or fear

Physical trauma 

Scarring and disfigurement

Pain and suffering
Wrongful Death Due to a Nevada Elevator Injury
Unfortunately, elevator accidents can be deadly. Someone must be held accountable for these preventable deaths. If you lost a loved one due to an elevator injury, you can file a wrongful death case to recover compensation for your losses. Our wrongful death lawyers in Nevada can assist you in collecting damages for losses such as:
Funeral and burial expenses

Lost financial support

Loss of companionship, comfort, and care the decedent provided 

Medical expenses 

Conscious pain and suffering felt by the decedent
Nevada Elevator Injury Lawyer Near Me (725) 900-9000
How Much Time Do You Have To File a Lawsuit for an Elevator Injury in Nevada?
Per NRS §11.190(4)(e), you generally have two years to file your personal injury lawsuit in Nevada. If you do not file a lawsuit against the at-fault party before the deadline expires, you could lose your right to recover financial compensation. We encourage you to talk to an injury lawyer as soon as you can to find out what the exact deadline for your elevator injury case is and where any exceptions apply.
Our Nevada elevator injury attorneys work diligently to file your case before the statute of limitations runs out, but the more time you have, the better. Building a case is a multi-step process that depends on numerous parties, investigation, and the retrieval of evidence to move forward. We recommend you get started right away.
Click to contact our Elevator Injury Lawyers today
What Kinds of Elevator Accident Cases Do Injury Lawyers Take?
Our Nevada personal injury lawyers can take your case if you've been injured or suffered health complications due to an elevator accident. Whether you suffered a head injury, a heart attack, or anything in between, our law office can help. We assist with claims that include:
Getting stuck in or between moving elevator parts

Collapsing or plummeting elevators

Getting crushed by an elevator

Malfunctioning doors

Falling into an elevator shaft

Getting stuck in an elevator

Faulty emergency equipment in an elevator
Complete a Free Case Evaluation form now
Who Can File an Elevator Injury Case in Nevada?
Elevator accidents happen to both elevator workers and passengers. Workers may get injured or die while installing, repairing, or performing maintenance on elevators. Additionally, workers may suffer an accident while working in or near an elevator. Our law firm can help workers file workers' compensation claims and third-party lawsuits against the negligent party that caused or contributed to the accident. 
Moreover, when passengers riding elevators get hurt, our Nevada elevator accident lawyers can help them fight for the money they deserve. We help a variety of people involved in elevator accidents, including:
Those repairing, installing, or maintaining an elevator

Any employees working near an elevator 

An employee working in an elevator 

An employee using an elevator in the course of their workday

A non-employee passenger riding an elevator

A non-employee passenger waiting for an elevator
Reach Out to Van Law To Discuss Your Nevada Elevator Injury Case
Let our Nevada elevator injury lawyers fight for the compensation you deserve. Whether you were injured or a family member lost their life in an elevator accident, we can work with you. 
You don't need to fight your case alone. Call Van Law for a free consultation today.
Client Testimonials
These guys are amazing. Helped me throughout the process. Always there when I need help. Inititailly called a law firm (the one that has lots of ads on the radio), but they declined my case. Van Law Firm accepted my case without a second thought! Kudos to Daniel, my case manager, and Amanda who expedited my payment process. Highly recommended.
Milby Mags
Got in an accident at the beginning of the year and they have been awesome, especially with it being my first accident and me being like this. They have been very communicated, stayed in contact with me the whole time, giving me updates when there were any and even when there weren't and answered any question I had. I would recommend them to anyone. Everyone I have talked to there has been very friendly. I would give them a 10 out of 10.
Ethan Gullet
They made sure that my insurance company covered what I paid for them to which included the gap for my car that was totaled. My medical costs were taken care of and reduced substantially so I was able to get more on my settlement. My case manager, Will Garcia, was always helpful in assisting me and answering any questions I had. They really did an amazing job with my case. I would definitely recommend them to anyone in need of this type of legal help. Most lawyers do not help you with the recovery of the car and rental etc. They are amazing.
Teresa Cuthbertson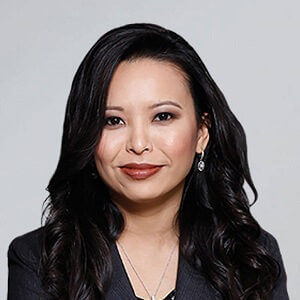 Have you been injured? We can help.
Fill out the form below, and we will get back to you very soon.