Slipping and falling at a sauna in Nevada could cause significant injuries that affect your financial, physical, and mental health. Sauna owners and managers have a responsibility to maintain safe premises. You might be able to file an insurance claim or lawsuit for injuries caused by someone else's negligence or carelessness.
Van Law's Nevada sauna slip and fall lawyers can help you pursue the compensation you deserve following an injury due to another's negligence. You can call our personal injury firm for a free consultation today.
You Have a Right to Compensation After a Sauna Slip and Fall Accident in Nevada
Saunas in Nevada must meet specific safety standards established by state, county, and local ordinances. For example, Clark County Ordinances Chapter 7.09 classifies saunas as bathhouses and outlines strict regulations to safeguard users. The Nevada Division of Public and Behavioral Health (DPBH) regulates commercial pool and spa facilities, including saunas.
As with any property, the sauna owner or manager must maintain safe premises or warn of existing conditions that could cause a slip, trip, or fall. When they fail in this duty of care, you can pursue damages for injuries caused by their negligence.
Damages You Could Claim for a Sauna Slip and Fall
A fall against hard surfaces in a sauna can cause severe injuries that affect your ability to function daily. Such injuries can range from bruises and muscle strains to traumatic brain injury (TBI) and spinal cord damage.
A Nevada slip and fall lawyer with Van Law can help you seek compensation for your losses, including:
Medical expenses, such as hospital bills, medical equipment, medication, and long-term nursing care
Pain and suffering, including physical and psychological distress
Lost income if you cannot work due to your sauna slip and fall injury
Reduced income potential if you suffer permanent impairment
Vocational rehabilitation if you cannot return to your previous employment due to your sauna slip and fall accident
Domestic services and in-home care if your sauna injury causes disability
Regardless of your injury severity, you should not have to pay for expenses that someone else's negligence caused. Our slip and fall lawyers serving Nevada can review and explore your legal options during a free consultation.
For a free legal consultation with a sauna slip and fall accidents lawyer serving Nevada, call (725) 900-9000
Van Law Will Advocate for Your Rights After a Sauna Slip and Fall Injury
After a sauna slip and fall accident, you could face months of rehabilitation and physical therapy. You don't need to expend energy arguing with the responsible parties and their insurance companies. Instead of trying to navigate the claims process alone, our dedicated personal injury attorneys can help.
Our Nevada Sauna Slip and Fall Attorneys Will Fight for You
Our legal team has extensive experience handling slip and fall cases throughout Nevada. We understand the challenges you face after a severe slip and fall injury, and we have the knowledge and resources to pursue maximum damages on your behalf.
We are available 24/7 to help you seek justice for your injuries. Van Law has spent decades building a reputation for aggressive advocacy. We always pursue maximum settlement value for our clients with excellent results. Our client testimonials show our clients appreciate our dedicated, personalized legal representation.
Active Representation on a Contingency Fee
At Van Law, we know your injuries can prevent you from working. Hiring an attorney may seem out of your budget as medical costs and other bills pile up. That's why Van Law takes slip and fall injury cases on a contingency basis. Your financial situation should not prevent you from seeking justice and fair compensation from the negligent party.
If we take your case, we will charge nothing up front for our legal services. Instead, we will keep part of the final settlement when we win your case. If we don't win, you don't pay.
Nevada Sauna Slip and Fall Accident Lawyer Near Me (725) 900-9000
Filing an Injury Case for a Sauna Slip and Fall in Nevada
To file a personal injury insurance claim or lawsuit for a sauna slip and fall accident in Nevada, you must be able to prove the sauna owner, manager, or other responsible party was negligent.
Your case's validity is also determined based on your status as a licensee, invitee, or trespasser on the property. A Nevada sauna's owner or property manager has a different level of responsibility depending on whether you are a paying customer, invited guest, or uninvited trespasser.
Our team can review your case and legal options. If we work with you, we can gather evidence and file a claim with the sauna owner's liability insurance company. We can also begin legal proceedings by filing a personal injury lawsuit within the Nevada statute of limitations.
Nevada Statute of Limitations for a Sauna Slip and Fall
NRS § 11.190 (4)(e) generally gives you two years to file a personal injury lawsuit against the liable parties. While there are some exceptions, the countdown usually begins as of the date of your sauna slip and fall accident. Ensure that your attorney has the time to build a supportive case by contacting a lawyer immediately after the accident.
Failure to file within the legal time limit can prevent you from seeking compensation. Therefore, we encourage you to reach out to a lawyer as soon as possible.
Click to contact our Sauna Slip and Fall Lawyers today
Determining Liability in a Nevada Sauna Slip and Fall Case
Proving sauna slip and fall cases in Nevada can be complex. A property owner may lease the property to the sauna business owner. The business owner may use a management company to handle daily activities. You could hold any of these parties accountable.
If a third party, such as a guest or contractor, was responsible for the condition that caused your slip and fall, they may also be liable.
Van Law can thoroughly investigate your case to determine all the at-fault parties. We won't hesitate to aggressively seek compensation from the responsible parties, even if it means fighting international corporations and giant insurance companies. Rest assured; we leave no stone unturned when seeking compensation for our clients.
Complete a Free Case Evaluation form now
Get Help From Our Nevada Sauna Slip and Fall Lawyer – We're Ready to Represent You
If you or a loved one suffered a severe injury in a sauna slip and fall accident, the dedicated injury attorneys at Van Law could assist with your insurance claim or lawsuit. Contact our office today for a free consultation. If your injuries prevent you from coming to our office, we can come to you.
Client Testimonials
These guys are amazing. Helped me throughout the process. Always there when I need help. Inititailly called a law firm (the one that has lots of ads on the radio), but they declined my case. Van Law Firm accepted my case without a second thought! Kudos to Daniel, my case manager, and Amanda who expedited my payment process. Highly recommended.
Milby Mags
Got in an accident at the beginning of the year and they have been awesome, especially with it being my first accident and me being like this. They have been very communicated, stayed in contact with me the whole time, giving me updates when there were any and even when there weren't and answered any question I had. I would recommend them to anyone. Everyone I have talked to there has been very friendly. I would give them a 10 out of 10.
Ethan Gullet
They made sure that my insurance company covered what I paid for them to which included the gap for my car that was totaled. My medical costs were taken care of and reduced substantially so I was able to get more on my settlement. My case manager, Will Garcia, was always helpful in assisting me and answering any questions I had. They really did an amazing job with my case. I would definitely recommend them to anyone in need of this type of legal help. Most lawyers do not help you with the recovery of the car and rental etc. They are amazing.
Teresa Cuthbertson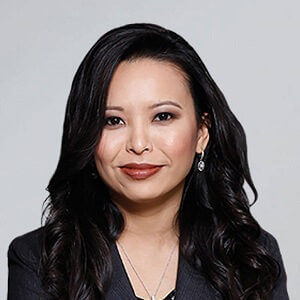 Have you been injured? We can help.
Fill out the form below, and we will get back to you very soon.