S​lip and fall accidents can happen at any business, but they may be especially likely in a sauna where floors are slippery and lighting is dim. Falls on hard floors often lead to severe injuries and long recovery times. Suppose a person, business, or other establishment was responsible for your slip and fall accident. In that case, you may be able to receive compensation.
It can be challenging to pursue this option on your own. A Las Vegas Sauna slip and fall lawyer from Van Law can help you with your case. We can investigate the cause of your accident, uncover the liable party, and pursue them for what you're owed. Using the strength of the evidence we collect, we will negotiate a fair settlement that accounts for your current and future medical needs. Furthermore, as a leading Premises Liability Lawyer in Las Vegas, Van Law Firm is equipped with the expertise and resources to handle complex cases with utmost precision and diligence.
Compensation in a Slip and Fall Accident Case
Compensation will be different in each slip and fall accident case. Who you get compensation from will depend on whose actions contributed to your accident. Businesses and establishments are responsible for keeping their saunas safe and warning guests about potential hazards or unsafe areas.
I​f they fail to maintain a safe area, they may owe you compensation to cover your costs from the slip-and-fall accident. For example, suppose you had to take time off work to recover from your slip and fall injuries. In this case, compensation could help make up for the wages you lost during this time. Compensation may also cover components like:
Current and future medical bills
Loss of future earning potential
Physical pain and suffering
Emotional distress
Mental anguish
For a free legal consultation with a sauna slip and fall accidents lawyer serving Las Vegas, call (725) 900-9000
What Are the Benefits of Working with a Slip and Fall Lawyer from Van Law?
Finding a qualified lawyer may benefit your case. Our lawyers at Van Law have experience helping with various slip and fall accident cases. One of our personal injury attorneys can review your potential legal actions and the possible outcomes to develop an effective case strategy for your circumstances.
T​hey can also explain what the process of pursuing compensation may look like for you. Typically, a lawyer's involvement makes a slip-and-fall accident case easier for you because the lawyer handles the paperwork and negotiations. They can help negotiate with the insurance companies for a fair amount that covers your expenses. Your lawyer can also help you seek compensation via a lawsuit, if necessary.
W​hat Our Clients Have to Say
We strive to represent your best interests at every stage of the legal process, especially in our pursuit of your financial recovery. Many clients have been highly satisfied with our services, leaving positive reviews like these:
"I want to thank Van Law Firm for the hard work and dedication they put into my case. My case manager Norma was great and explained everything in detail and answered any questions I had." – D.S.
"This was the best law firm experience I have ever had in my life and I have had several. Van Law Firm is the best in Vegas and the only law firm I will ever use." – J.R.
"My experience with this firm was great. I worked with Yesenia who kept me updated every step of the way and answered questions I had and they were a lot. Helped make sure my daughter was included as well." – M.T.
Las Vegas Sauna Slip and Fall Accident Lawyer Near Me (725) 900-9000
H​ow Long do I Have to File a Slip and Fall Lawsuit?
Y​ou may settle without having to file a lawsuit. But if you file a lawsuit, you must do it within the deadlines stipulated by the state. A slip and fall lawsuit is a type of personal injury lawsuit. Under Nevada law, you have two years to file this kind of legal action.
T​his narrow window helps ensure that legal cases are handled promptly. It also means it can be a good idea to seek help from a lawyer soon after your accident. Attorneys from our firm will work with the Nevada two-year limit in mind.
Click to contact our Nevada Sauna Slip and Fall Lawyers today
The Dangers of Slip and Fall Accidents in Saunas
Saunas are meant to be places of relaxation aimed at improving your mental and physical health. Unfortunately, there is also the risk of slip-and-fall accidents in saunas, especially if they're poorly managed or maintained.
S​lip and fall accidents can cause a host of injuries. You may experience only minor injuries in some cases, but other accidents can lead to long-term disabilities and medical care needs. Injuries that can occur after a slip and fall accident include the following:
Broken bones, such as arm, leg, ankle, or wrist fractures
Sprains, contusions, and cuts
B​ack injuries
Spinal cord injuries
Traumatic brain injuries
Seek Medical Treatment After a Slip and Fall Accident at a Sauna
After a slip and fall accident, seeking prompt medical treatment is essential even if you feel fine. For one thing, you might not realize that you have certain injuries right away. In other cases, emergency medical intervention may be needed to minimize the long-term effects. It's important to prioritize your health to ensure the best possible chances of recovery after a slip and fall accident.
Secondly, prompt medical treatment often helps your case proceed in a more straightforward manner. Visiting a doctor provides valid documentation that your injuries were caused by the slip-and-fall accident. If you delay getting treatment, the insurance company may claim that your injuries were caused by something else and that they are not responsible. Medical documentation also allows for a clear record of your injuries and their severity, clarifying your accident costs.
Complete a Free Case Evaluation form now
Begin Your Case Today with a Consultation
Handling the aftermath of your slip and fall accident can feel overwhelming, but you don't have to do it alone. Our team at Van Law is ready to help with your slip and fall accident case. You can begin your case with a free consultation. A consultation allows you to tell us about what happened so that we can understand how best to help you. You can contact us today to begin.
Client Testimonials
These guys are amazing. Helped me throughout the process. Always there when I need help. Inititailly called a law firm (the one that has lots of ads on the radio), but they declined my case. Van Law Firm accepted my case without a second thought! Kudos to Daniel, my case manager, and Amanda who expedited my payment process. Highly recommended.
Milby Mags
Got in an accident at the beginning of the year and they have been awesome, especially with it being my first accident and me being like this. They have been very communicated, stayed in contact with me the whole time, giving me updates when there were any and even when there weren't and answered any question I had. I would recommend them to anyone. Everyone I have talked to there has been very friendly. I would give them a 10 out of 10.
Ethan Gullet
They made sure that my insurance company covered what I paid for them to which included the gap for my car that was totaled. My medical costs were taken care of and reduced substantially so I was able to get more on my settlement. My case manager, Will Garcia, was always helpful in assisting me and answering any questions I had. They really did an amazing job with my case. I would definitely recommend them to anyone in need of this type of legal help. Most lawyers do not help you with the recovery of the car and rental etc. They are amazing.
Teresa Cuthbertson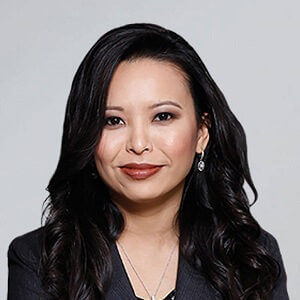 Have you been injured? We can help.
Fill out the form below, and we will get back to you very soon.